Drake Reacts to His 'Degrassi' Co-Star's Viral 'Buss It' Challenge
At this point, Erica Banks's song "Buss It" is everywhere.
Much like Lil Nas X's "Old Town Road" and Drake's "In My Feelings," it got a big boost on social media, where users have been engaging in a dance challenge inspired by its catchy tune and spicy lyrics. Cassie Steele is one of the latest people to get in on the trend, which is a big deal for obvious reasons — but also because of Drake's reaction to her "Buss It" challenge.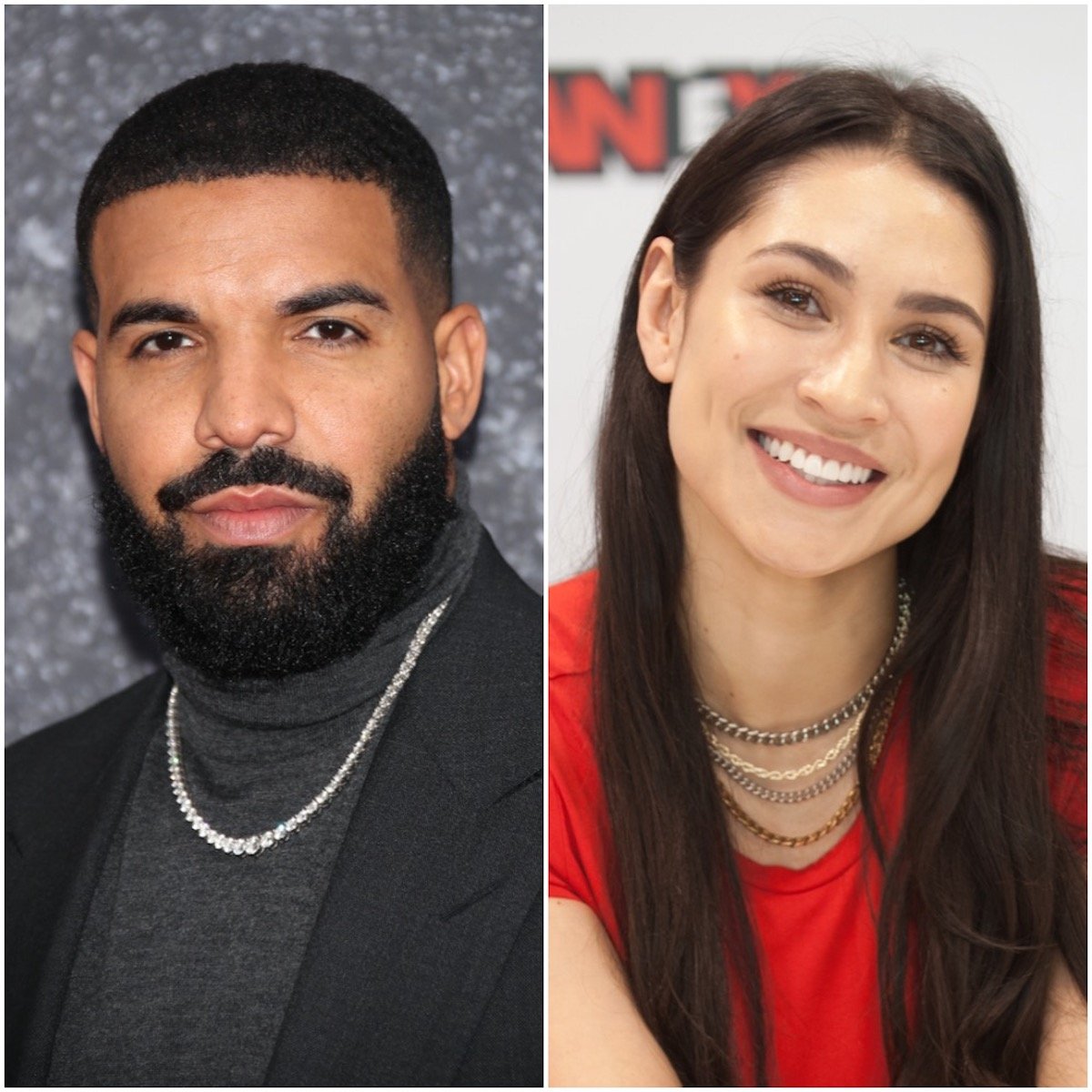 What is the 'Buss It' challenge?
If you're unfamiliar with it, the "Buss It" challenge requires a participant to film two different videos to the track. At the beginning of the song, which includes a snippet of Nelly's "Hot In Herre," the person appears looking "busted," dressed in casual garb. Then when the beat changes and Erica Banks says "buss it," they drop down into a sexier outfit and start dancing.
The challenge has only gotten bigger as the months have progressed, with everyone from Jordyn Woods and Chloe Bailey to Jessica Alba and Iggy Azalea getting in on it.
Watch Cassie Steele's 'Buss It' challenge
Steele, who's best known for her role as Manuela "Manny" Santos on Degrassi: The Next Generation, left fans feeling nostalgic after sharing her challenge on Feb. 1.
She started off in a graphic tee and bottoms, with her hair wrapped into a towel. Then she dropped down in a crop top, low-rise jeans, and a bedazzled blue thong — an outfit nearly the same as the one Manny famously wore in a 2003 episode when she wanted to gain more attention from boys at school.
"For everyone who enjoys a good throwback outfit! #mannysantos #ugotthelook #bussitchallenge," Steele captioned the video, which was also shared on her Instagram account. Both received a total of over 100,000 likes and thousands of comments from excited fans.
Drake's reaction to Cassie Steele's 'Buss It' challenge, revealed
After catching wind of Steele's challenge, Drake liked her Instagram video and left a comment in the comment section. "Fit is museum-worthy tbh Santos," he wrote, to which she replied: "They'll probably put it beside the ruby slippers."
Like Steele, Drake was an inaugural cast member on Degrassi: The Next Generation, a Canadian teen drama that premiered in 2001 and followed a group of high schoolers as they battled issues that many teenagers face.
He played the basketball star Jimmy Brooks who, after being paralyzed in a school shooting, abandoned his hoop dreams and went on to study law. Drake exited the show in 2009 when he started to pursue his music career more seriously while Steele left the following year.
The show eventually ended in 2015 after 14 seasons. However, a new iteration began airing on Netflix in 2016.