Drake Releases 'Jumbotron S*** Poppin' Video Hours After 21 Savage's Heated Clubhouse Argument
Drake and 21 Savage teamed up in November 2022 for Her Loss, a collaborative album that spawned hit singles such as "Rich Flex" and "On BS." One song, "Jumbotron S*** Poppin", is the latest track from the album to get its own music video. But Drake takes center stage in the video, released just hours after 21 Savage was in an argument online.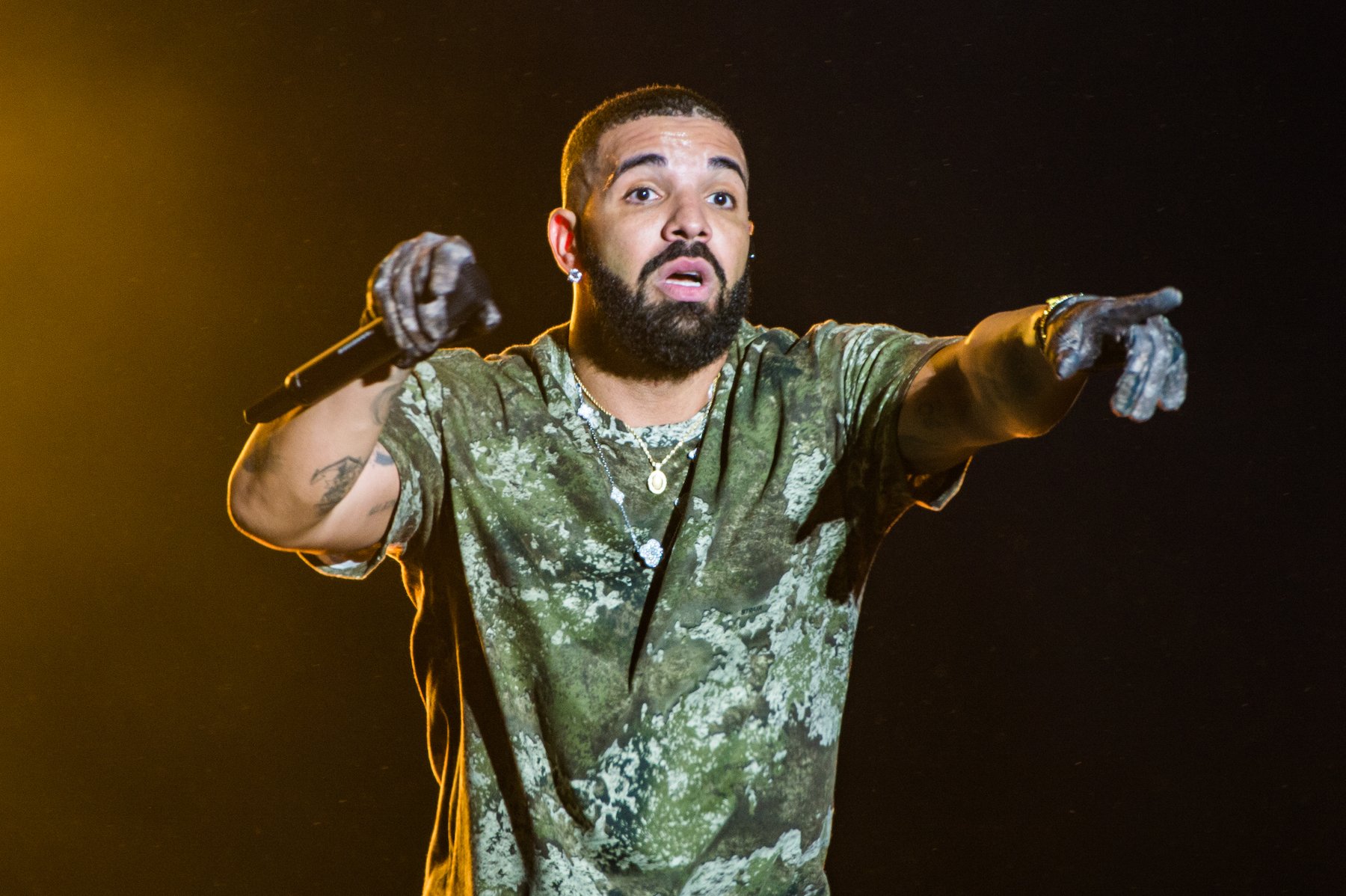 Drake and 21 Savage collaborated on 'Her Loss'
The past year and a half have been a particularly prolific period for Drake. The former Degrassi: The Next Generation star released his sixth studio album Certified Lover Boy in September 2021, and followed it up with his seventh album Honestly, Nevermind in June 2022. Her Loss was released in November 2022.
Drake and 21 Savage gained recognition as a duo in June 2022 after Honestly, Nevermind's release. "Jimmy Cooks," which featured 21 Savage, debuted at No. 1 on the Billboard Hot 100 chart. When the "Jimmy Cooks" video was released in October, it revealed that the two had a collaborative album titled Her Loss on the way.
Drake released the video for 'Jumbotron S*** Poppin' after 21 Savage made comments on Clubhouse
In January 2023, Drake gave fans the latest visual from Her Loss in the video for "Jumbotron S*** Poppin." Drake is the sole performer on the song, so the video centers around the Canadian rapper as he enjoys the finer things in life, from high-end dining to sparkling jewelry. Celebrities including Lil Baby, Mike Tyson, French Montana, Central Cee, and Lenny Kravitz make cameos in the visual.
The video release came as 21 Savage came under fire for getting into a heated argument on Clubhouse. According to Complex, the rapper began yelling at people in the voice chat, though the source of the argument remains unclear.
"You waited for this moment your whole life, so you could argue with a n**** on Clubhouse," 21 said in the clip. "You keep letting all these Chicago n****s boost your head up, like y'all n****s ain't dying in real life, man. Stop playing…every n**** that we beef with, 30 of they n****s get smoked and don't nothing happen to us, n****. In real life, n****. It's real life, n****!"
"Aye Cap, you from Chicago. I advise you to shut the f*** up," he continued. "'Cause the n****s that I f*** with up there spanking s***, so stop playing. Y'all ain't spanking nothing, n****…you will die."
21 Savage has gotten into hot water on Clubhouse before
21 Savage has gotten into squabbles on Clubhouse in the past. In November 2022, he questioned if iconic rapper Nas was as relevant as people hyped him up to be. "I don't feel like he's relevant," 21 said, according to Complex. "I don't feel like Nas is relevant."
21 went on to clarify what he meant on Twitter. "I would never disrespect Nas or any legend who paved the way for me," he said. "Y'all be tryna take stuff and run with it." Later that month, the two linked up on a collaborative track, "One Mic One Gun."