Drake Shares Photos of His Son Adonis for the Very First Time
Drake welcomed his very first child, son Adonis, in 2017. Ever since, we haven't seen or heard much about him. But on March 30, the "Hotline Bling" star finally gave the world a look at his son, showing off the adorable toddler on his Instagram account.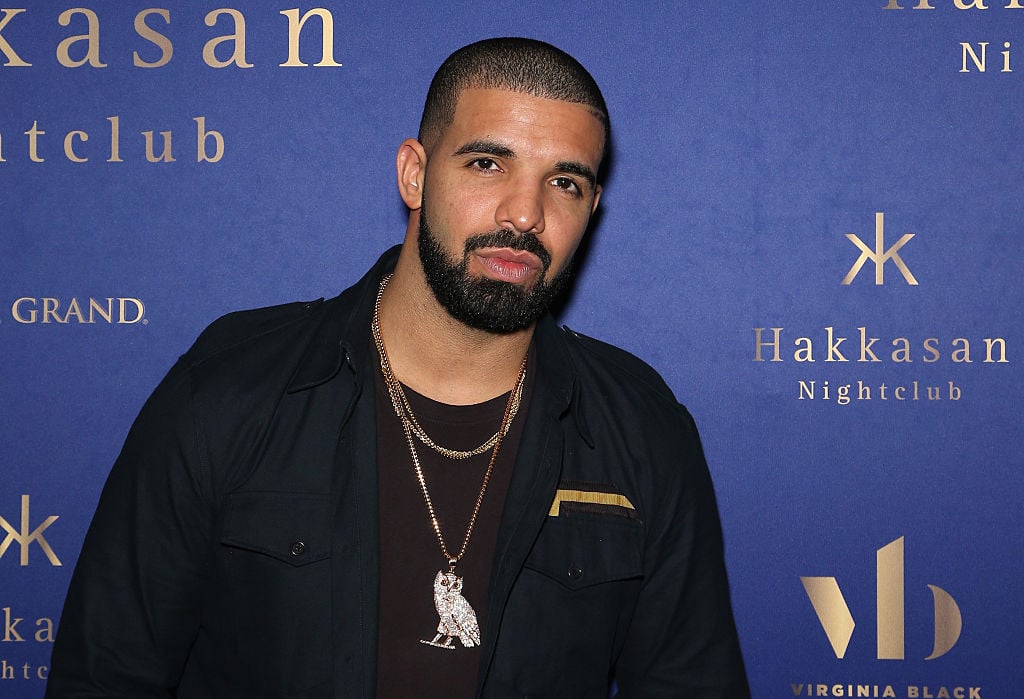 See the photos of Drake's son
Drake posted a series of photos of Adonis in the wee hours of March 30. They show that the toddler has curly blond hair and big blue eyes.
In one image, Adonis and his dad don matching outfits as Drake wraps his arms around him and gazes at him. Another appears to show them at a party with Adonis' mother, former adult film star Sophie Brussaux, who is now an artist.
The caption sees Drake talk about the important things in life amid the coronavirus outbreak, which has affected more than 600,000 people worldwide and caused over 2,000 deaths in the United States.
As cases continue to rise, Drake appears to be isolating himself, like many others, in an attempt to stem the spread of the disease. He wrote that he "love[s] and miss[es] my beautiful family and friends and I can't wait for the joyful day when we are all able to reunite." He closed the post with a motivational message encouraging fans to keep their "lights on."
No one knew about Adonis for months after his birth
Adonis was born in October 2017, but the public did not know about him until May 2018 when Drake's nemesis Pusha T exposed the news in the diss track "The Story of Adidon."
Pusha T apparently got the information from a woman who had connections to Drake's inner circle and used it against the "Nonstop" rapper after they began going back-and-forth over Pusha T's song "Infrared." The track is from his 2018 album, DAYTONA, and seemingly accuses Drake of using a ghostwriter.
Drake would eventually confirm that he had indeed fathered a child in the song "Emotionless" from his 2018 album, Scorpion. In it, he raps: "I wasn't hiding my son from the world, I was hiding the world from my son."
He also confirmed that Brussaux was the mother. The pair was first linked in January 2017 when they were seen in Amsterdam — around the same time he had allegedly been dating Jennifer Lopez. But reports say that it was just a one-night stand.
Drake has mostly kept his comments on Brussaux to a minimum. But he briefly spoke about her in his 2020 song "When to Say When." He says, in part: "Baby mama fluke, but I love her for who she is."
Why Drake kept his son out of the spotlight
In a December 2019 interview with Rap Radar, Drake explained that he had been waiting to receive DNA results.
He explained that he'd been skeptical that he was the father, citing how different Adonis looks in comparison to him. But once he got confirmation, which he said came about a week before Scorpion's June 2018 release, he shared the news with the world.
It appears that the two have since built a solid and loving relationship.
Read more: Drake Says This Changed His Relationship with Nicki Minaj 'Forever'