Drake Shows Off His Massive, Multimillion-Dollar Mansion In Canada, Complete with a Basketball Court, Recording Studio, and More
Drake hit the mainstream music scene in 2009 and has gone on to become one of the world's top acts. He has a string of successful albums and has sold more than all the "greats" — from Tupac Shakur to Eminem. With all his success and stature, it makes sense that he has a home fit for a king. The Grammy-winning star recently opened the doors to his sprawling Toronto home for the May 2020 issue of Architectural Digest and showed off some truly breathtaking amenities.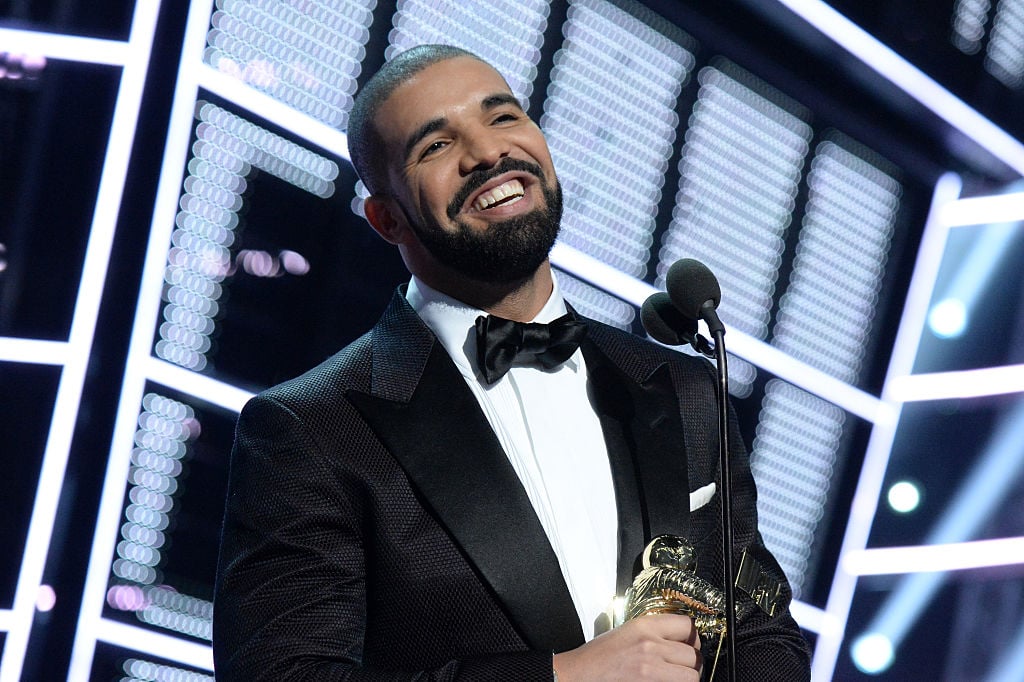 Inside Drake's Toronto mansion
Designed by Ferris Rafauli, the home follows a modern Art Deco design. It features lavish hallways, fancy light fixtures, grand staircases, and huge rooms. Among those spaces is an NBA-size basketball court, a recording studio, a massive pool with atmospheric lighting, and a lounge.
"It's overwhelming high luxury," Drake told Architectural Digest of his home. "That message is delivered through the size of the rooms and the materials and details of the floors and the ceilings. I wanted to make sure people can see the work I've put in over the years reflected from every vantage point."
Drake, 33, noted that he started building the home when he was 27. He intends for it to last for years.
"Because I was building it in my hometown, I wanted the structure to stand firm for 100 years," he added. "I wanted it to have a monumental scale and feel. It will be one of the things I leave behind, so it had to be timeless and strong."
See photos of the home at the Architectural Digest link above.
It's one of the first times we've ever had a detailed look at the house. Back in August 2019, a guest shared videos of the home, but they were less than a minute long. The videos showed its exterior lit up with bright purple lights and then a small glimpse of the basketball court.
Drake is isolating himself at the mansion
As the coronavirus continues to spread, Drake has been keeping a low-profile at the mansion. On April 11, a source told HollywoodLife what the "God's Plan" artist has been up to, noting that he's been "bored as hell."
"Drake is bored as hell even though he is writing and recording," the insider shared. "He wants to be out and about, he wants to be watching Raptors games and getting ready for the NBA playoffs and being out and about but since he can't do any of that his saving grace is Adonis," the source continued, referencing Drake's 2-year-old son.
"He loves checking in on him and always being a moment away from fun things he is doing, he is locked into his son's day and making sure that all is well and he can't wait to start taking him out and about. He is jonesing for that right now the most," the source added.
Although Adonis lives in England with his mother, adult actress-turned-artist Sophie Brussaux, the source said that Drake has made sure they're living comfortably amid the outbreak.
"He is making sure she [Sophie] and Adonis are well cared for and safe but he's also being extremely cautious and has not seen them yet," the insider went on. "He's keeping busy in his home studio right now putting the finishing touches on his next album. Drake misses his family but he would rather be safe and wait longer until he sees them. In the meantime he's doing the best he can to make the best of a bad situation and putting all his energy into finishing his album."
What to know about Drake's forthcoming album
Drake has not said very much about the project, which will follow 2018's Scorpion. He said in a February interview (via XXL) that it will be more "concise" than its predecessor, noting it might have "10, 11, 16" songs in comparison to Scorpion," which was a double album with 25 tracks. But the release date is unknown.
In the meantime, Drake has given fans something to tide them over — the song "Toosie Slide." It was a hit upon its release and has since turned into a dance challenge, with everyone from Ciara to Tyga taking it on.
Speaking of the song, its video was actually filmed in Drake's home and features different angles of the mansion. Watch it here:
Read more: Drake Gets Candid About His Relationship with Jennifer Lopez