Drake Has 'Unconditional Love' for the Mother of His Son, Adonis
It's been just under three months since Drake introduced the world to his two-year-old son, Adonis. Though fans have known about Adonis for quite some time, Drake has chosen to be fiercely private about his son for a myriad of reasons. One reason was that, when Adonis was first born, Drake wanted to assure paternity. Afterward, however, the famous rapper wanted to protect his son from the world.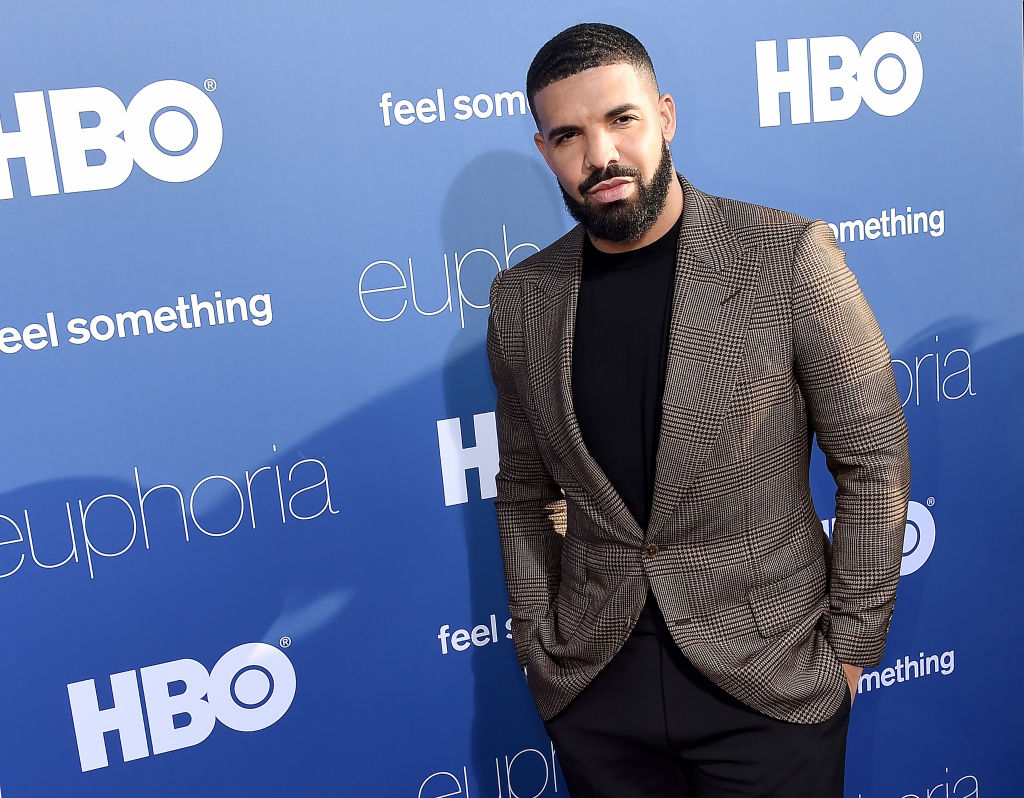 As a worldwide celebrity, Drake is used to being famous and everything it entails. As a public figure he, like any celebrity, is subjected to intense criticism, scrutiny, and even hate. Unfortunately, the media's obsession with celebrities can often extend to their kids and age often doesn't stop critics from writing hateful things about children. Therefore, Drake decided to keep his son shielded from the public eye for the first couple of years of his life.
Drake shares his son with the world
However, recently, Drake seemed to have changed his stance on sharing Adonis with the world. On March 30, 2020 (a few weeks into quarantine) the "Marvin's Room" artist took to his Instagram page to post a series of pictures of his son. Citing that he missed spending time with his family and friends, he urged people to connect with their most innermost selves during this difficult time.
"I love and miss my beautiful family and friends and I can't wait for the joyful day when we are all able to reunite. Until then please keep your lights on, 🤍" Drake wrote, concluding his very long and heartfelt caption. Fans immediately begin to show the photos love and the Instagram post racked up over 6.6 million likes. But what compelled Drake to finally show Adonis to the world? According to the 33-year-old it wasn't something that he planned.
Why the 'Toosie Slide' artist chose to post pictures of Adonis to Instagram
"I posted those pictures, it was great for me. It was great to just share that with the world. It wasn't even anything I talked to anybody about or anything I planned. I just woke up one morning, and I was like, you know what? This is just something that I want to do. I want to be able to go places with my son and share memories with my son. I don't want to feel like just because of a life choice I made to be, you know, a 'celebrity' that I got to make everybody live under this blanket. I just wanted to free myself of that," Drake shared with Lil Wayne on Young Money Radio.
But, the pictures that Drake posted of his son didn't only raise questions about Adonis. Fans also wanted to know the nature of Drake's relationship with Adonis' mother, Sophie Brussaux. As the "The Motto" rapper said he missed his loved ones and included a picture of her, fans speculated that the two were together romantically. While Drake has not addressed said rumors, he has made it clear in the past that whether he and Brussaux are romantic or not, he will always have love for her.
Is Drake dating his baby mama, Sophie Brussaux?
"No matter what happens, I have unconditional love for the mother of my child because I want him to love his mother and I have to project that energy," Drake shared with The Shop back in 2018. Who knows if Brussaux and Drake will ever be together. But, it's great that they've learned how to co-parent, which is what matters the most.