Drake Tests Negative for Coronavirus and Fans Ruthlessly Troll Him
Celebrities usually live a pretty charmed life. They travel the world in style and have millions of adoring fans always willing to give an ego boost. But the Coronavirus has leveled the playing field. Everyone has been inconvenienced by this virus. And watching celebrities deal with it has made regular people rather amused. So when Canadian rapper, Drake recently complained about the test for Coronavirus, fans had to hilariously troll his reaction.
Drake gets tested for Coronavirus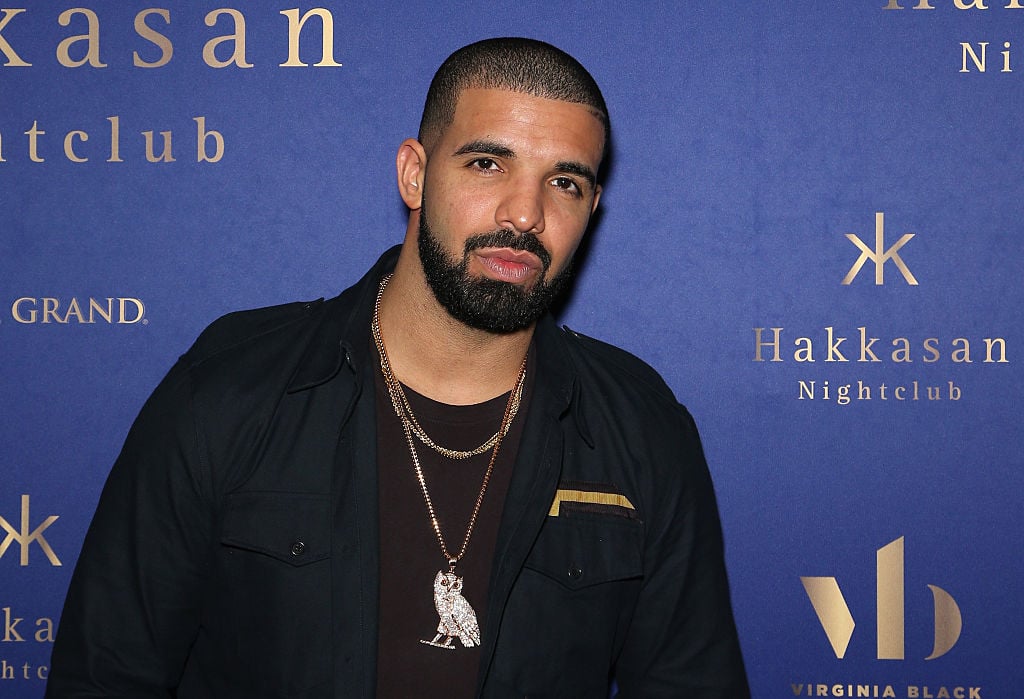 After hanging out with NBA player, Kevin Durant, Drake had to be tested for the Coronavirus. According to USA Today, Durant, along with four other Brooklyn Nets players, tested positive for the virus, although they showed no symptoms.
After receiving the news, Durant and his teammates followed guidelines and quarantined themselves for 14 days. Now that the isolation period is over, they're still practicing social distancing protocols. It's believed that Drake and Durant spent time together before the guidelines were in place.
Drake shared the news of his recent test, during a recent Instagram live conversation with his father, Dennis Graham. The interaction was later posted to Twitter by a fan. Once he'd explained to his father that he'd been tested, and the result was negative, Drake amused fans by sharing his reaction to the testing process.
"That test was uncomfortable though," Drake said. "They put that Q-tip all the way inside your thoughts and sh*t."
According to doctors who spoke with Today, the Coronavirus test is "moderately uncomfortable." A swap must be placed deep into the nasal cavity to collect a sample from the uppermost part of the throat.
Another patient who filmed her testing process and posted it to Tik Tok described it as if she "felt like I was being stabbed in the brain."
Obviously, the COVID-19 test is an unpleasant experience. Still, fans could not help but mock Drake when they heard his reaction.
Fans troll Drake's reaction to the Coronavirus test
After watching the video conversation between Drake and his father, fans were quick to comment on his description of the test and his negative diagnosis.
"Could you f*cking imagine how insufferable Dr*ke's next 4 tracks and everyone's captions would be if he got corona? 'Lil Rona got me feeling all alona' type lines!!! Thank God he's well," one fan wrote.
Another responded, "Woulda found a way to rhyme Rihanna with corona. It woulda been a whole mess."
Others tried to come up with potential rap lyrics where "Corona" was treated as a woman in one of Drake's songs. Fans seemed to believe that the Coronavirus would make hilarious content for Drake's next track.
And to be fair, Drake has admitted that he uses stories from his own life in his music. So this may be a logical, although hilarious, conclusion.
"I write about my life," Drake told Jian Ghomeshi of CBC Radio in 2013. "…So, sometimes in order to complete a verse the way I want to or to finish a second verse on a song when I've already done the first one, I have to allow myself to either live a portion of life I haven't lived yet or something has to set in."
Drake remains busy while following social distancing guidelines
Although he tested negative for the virus, Drake has remained in quarantine. Following the advice of Canada's Prime Minister, Justin Trudeau, he returned to his home in Toronto for the duration. But rather than be lying around, Drake seems to be staying busy during his time away from the public.
In fact, during a recent live-stream, Drake unveiled several new songs that he'd been working on. He even recorded a video that has since been released. And just like fans predicted, it's actually Coronavirus-themed, or at least the video is.
Toosie Slide, Drake's new dance track, features a video that shows him rapping in an empty, quarantined city. He's also wearing a face mask and gloves. Maybe fans weren't so far off when they joked about Drake's Coronavirus test turning into a song.