Drake's Baby Mother Speaks Out and Shares Her Own Photos of Their Son
In October 2017, Drake quietly welcomed a son, Adonis, with artist Sophie Brussaux. Both of them have kept their son away from the spotlight in the years that have followed. But on March 30, Drake gave the world its very first glimpse of the toddler. Following his lead, Brussaux took to social media with her own post about Adonis that included an even sweeter set of photos.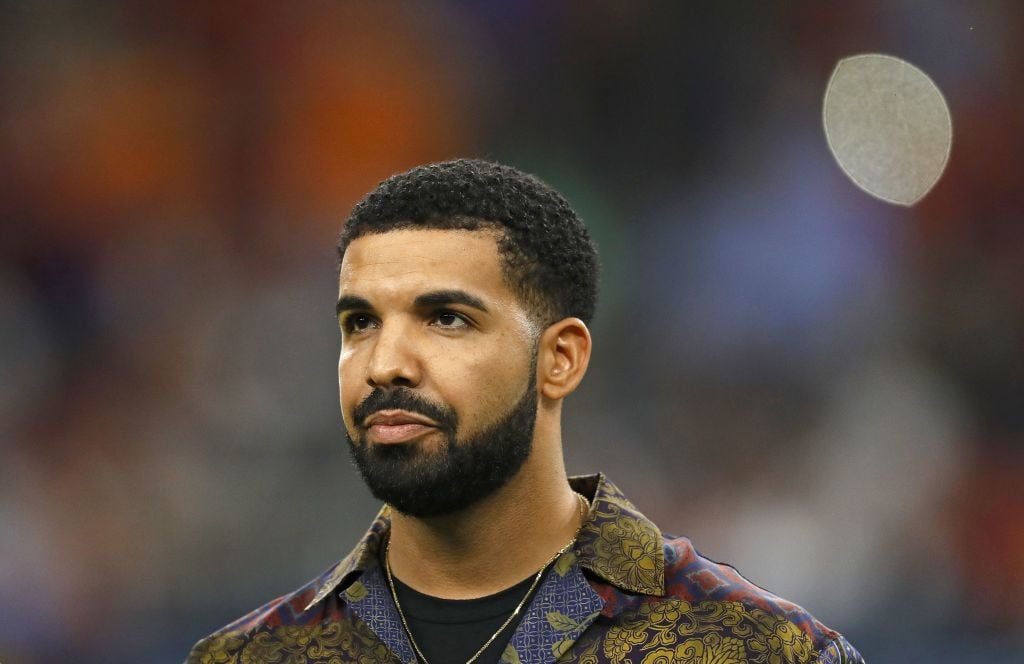 Sophie Brussaux's post about Adonis
Later on March 30, Brussaux posted a series of photos featuring Adonis to her Instagram account. One photo shows them laughing together as she coddles him; the next shows Adonis beaming at the camera with his bushy blond hair and big blue eyes front and center.
There are even a couple of photos with Drake, including one of them celebrating Adonis' 2nd birthday back in October 2019. Brussaux ended the post with a joke about Adonis having blond hair, which is something that neither she or Drake has. It included a photoshopped picture of her and Drake with bright hair along with the words: "Adonis's parents are really blonde."
In the caption, Brussaux thanked God for her "wonderful family and my friends" and wished her followers "so much happiness and love" in such a "difficult" time, seemingly referring to the coronavirus pandemic. See her post here.
What Drake posted about Adonis
Drake, who is practicing social distancing amid the pandemic, wrote that he "missed" his son and shared a series of photos with him to his Instagram account. One shows the rapper hugging his son while others show Adonis playing around and posing for the camera. See them here.
Drake ended the post by encouraging fans to stay strong amid the outbreak, which has caused more than 600,000 cases worldwide. It has heavily affected Europe, where Adonis and Brussaux reportedly live, which means that it could be a while before Drake can see his son.
What is Drake's relationship with Sophie Brussaux like?
It seems that things were pretty rough in the beginning. After their whirlwind affair resulted in pregnancy, Brussaux broke the news to TMZ. She also told the outlet that Drake had asked her to get an abortion, which she refused.
His representatives discredited Brussaux and cast doubt over her story in a statement shared with the outlet. But a DNA test later proved that Drake was indeed Adonis' dad.
Drake has said that he planned to announce the news on his 2018 album Scorpion. But his rival Pusha T beat him to the punch, revealing that Drake had been "hiding a child" in the May 2018 song "The Story of Adidon."
Drake eventually spoke out about his son and his relationship with Brussaux in an interview with LeBron James on HBO's The Shop. He admitted that things had been tough between him and Adonis' mother, but said they had been trying the best they could to co-parent their son.
"I am a single father learning to communicate with a woman who… you know, we've had our moments, right?" he added. "And I do want to be able to explain to my son what happened. But I don't have any desire for him to, like, not love his mother… I don't ever want the world to be angry at his mother. We have found ourselves in a situation and we are both equally responsible, and now I'm just really excited to be a great father. I have a son, he's a beautiful boy."
If he could redo things, though, he suggested that he would probably settle down and start a family with his ex Rihanna instead. Ouch.
Although it's not the ideal situation, Drake said in his 2020 track "When to Say When" that he ultimately loves Brussaux for who she is. So that's at least something.