Drake's Net Worth Has Skyrocketed. What Is His New Net Worth in 2020?
Drake has been a rising star for years through his acting and music career. But now, his net worth is higher than it has ever been.
Aubrey Graham, better known as Drake, is one of the biggest rappers in the world. But he wasn't always respected in the rap game. After being a child actor, Drake had to work his way up to being taken seriously as a rapper. Now, in 2020, his career is the best it's ever been and his net worth proves it.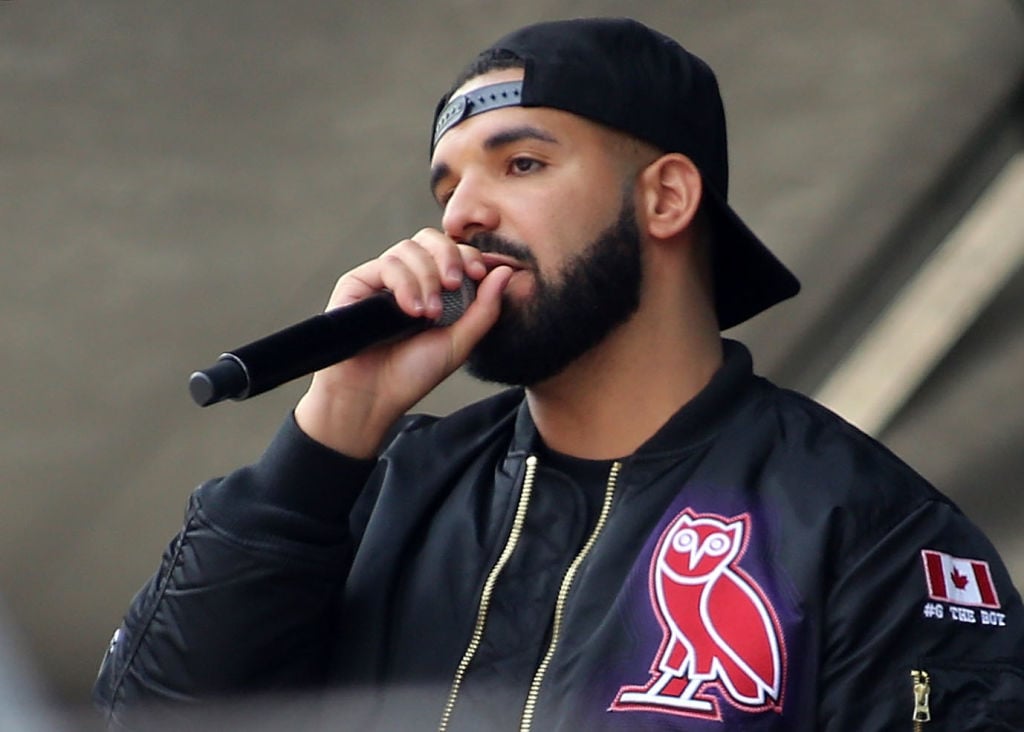 Drake's early life
Contrary to popular belief, Drake had a pretty rough upbringing. His parents, Dennis and Sandra, divorced when he was five and his father was later arrested and sent to jail for years on drug charges.
After his dad left, Drake and his mom lived in the bottom half of a home in Forrest Hill. It wasn't until he was 15 that his luck changed. A friend of his father helped him land a role in Degrassi: The Next Generation, where he worked from season one through seven.
During that time, his mother became ill and couldn't work so the two had to live off of Drake's paycheck of $50,000 a year from the show.
Rap career
Drake's first mixtape, Room for Improvement, was released in 2005 on his Myspace and website. It only sold 6,000 copies. He released Comeback Season the next year through his own label, October's Very Own. This mixtape started the launch of Drake's career. It featured "Replacement Girl," which became a hit and featured Trey Songz.
After hearing his music, Lil Wayne flew Drake out to Houston to join Tha Carter III tour. His third mixtape, So Far Gone, was released in 2009 and featured big names like Lil Wayne, Bun B, and Trey Songz. The EP debuted at #6 on the Billboard 200.
In 2009, Drake signed to Young Money Entertainment with Lil Wayne. He, then, released Thank Me Later, which became the #1 album in both Canada and the US. His 2011 album, Take Care, went 6-times platinum and his career has only grown since then.
Drake's net worth
According to Celebrity Net Worth, Drake has sold more digital singles than any other artist, selling over 163 million. His yearly earnings have steadily increased, going from $10 million in 2010 to $75 million in 2019. The rapper is currently worth $180 million.
New financial responsibilities
In 2017, Drake had a son with Sophie Brussaux. At first, reps for Drake denied that the baby was his.
"This woman has a very questionable background," a rep said initially, according to inTouch. "She has admitted to having multiple relationships. We understand she may have problems getting into the United States. She's one of many women claiming he got them pregnant. If it is in fact Drake's child, which he does not believe, he would do the right thing by the child."
According to TMZ, since finding out that Adonis was his child, Drake has been sending Brussaux money and making sure that she is living comfortably.
Now, the two appear to be on better terms and he is learning how to co-parent with Brussaux.
"I am a single father learning to communicate with a woman who… you know, we've had our moments, right?" he said in an interview with LeBron James on the HBO show, The Shop. "And I do want to be able to explain to my son what happened. But I don't have any desire for him to, like, not love his mother… I don't ever want the world to be angry at his mother. We have found ourselves in a situation and we are both equally responsible, and now I'm just really excited to be a great father. I have a son, he's a beautiful boy."
The rapper recently posted pictures of him, Brussaux, and Adonis together for the first time on his social media.