Dramatic 'Below Deck Med' Episode Crushes Ratings and Hits Series Record High
Cable ratings reflected explosive viewer engagement in the latest dramatic and gut-wrenching episode of Below Deck Mediterranean.
"There's No Place Like Home", episode 12 crushed the ratings, marking a series high. "S05E12 – 1.872 million viewers (0.64 18-49 demo) *series high*," Bravo Ratings tweeted. Adding, "this is the HIGHEST number of viewers and demo #BelowDeckMed has ever got across all 5 seasons."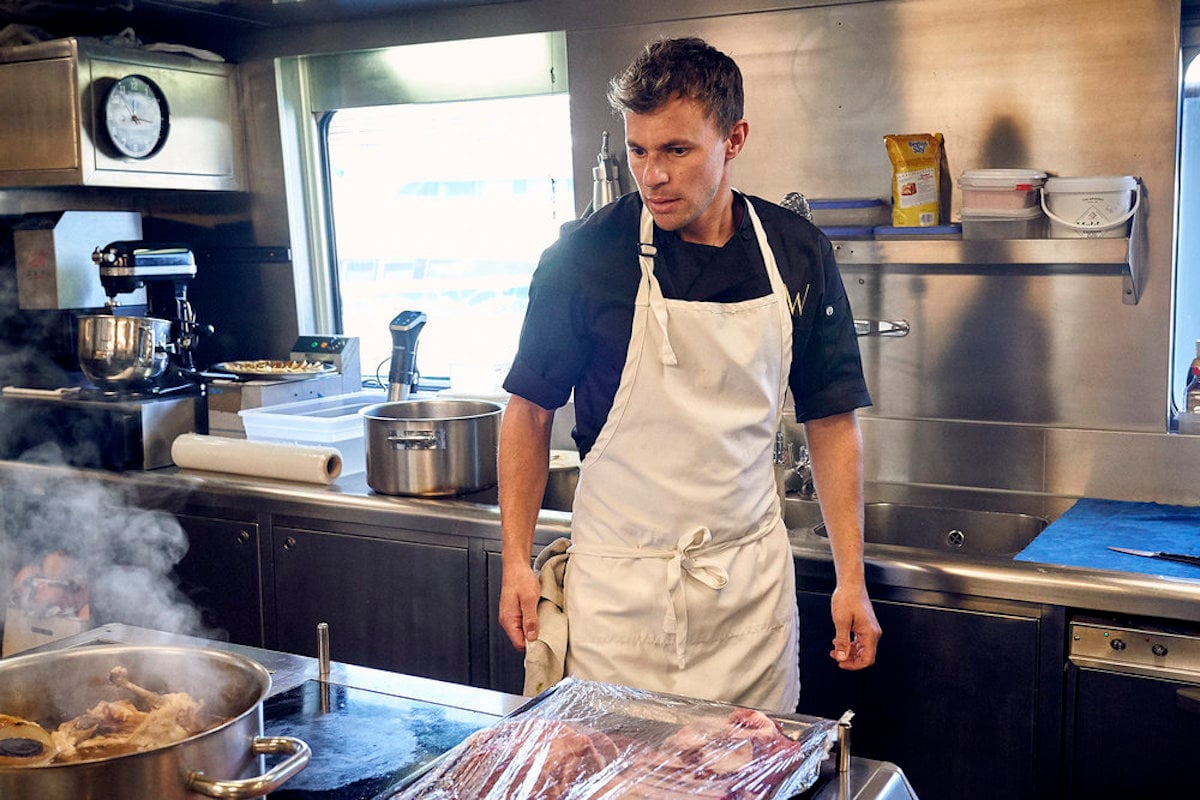 The supersized episode began when chief stew Hannah Ferrier was confronted about having prescription medication on board the yacht. Captain Sandy Yawn concluded that she could not safely take the boat to sea with Ferrier as chief stew. Ferrier was fired within the first 10 minutes of the episode.
The drama didn't end with Ferrier's historic departure. Chef Tom Checketts melts down during dinner service as the crew tries to navigate the charter down a crew member.
The season has hit all-time highs
Viewers eagerly awaited Below Deck Med, led by all women after the misogynistic meltdown on Below Deck season 7. Fans were outraged with how several men on the boat treated the women, specifically chief stew Kate Chastain.
The new season of Below Deck Med started with a bang touting the highest-rated premiere in the history of the series. From there, each episode bested the next. "S05E03 – 1.735 million viewers (0.58 18-49 demo) *series high in total viewers*," Bravo Ratings shared early in the season. The following episode was another series high and then the series hummed along, averaging about 1.6 million per episode.
RELATED: 'Below Deck Med' Continues to Make History and Hits a New Milestone
Ratings began to explode when trouble was on the horizon for beloved chef Hindrigo "Kiko" Lorran. He left the boat as ratings surpassed the 1.7 million mark. When Ferrier's medication was discovered, viewers knew Ferrier was in serious trouble. The latest episode was the end of the road for Ferrier.
Will rocky waters continue to deliver high ratings?
Many fans were angry with how Ferrier's departure played out. Some people trolled Yawn on social media for firing Ferrier. Others attacked bosun Malia White on social media for snapping the photo of Ferrier's medication and sharing it with Yawn.
Fans expressed their frustration on Twitter with several sharing they will no longer watch the series. "I have stopped watching a few weeks back. But reading this…yes….karma," one person tweeted. Another person wrote, "Never watching #BelowDeckMed! Get malia off the show WE WANT HANNAH."
RELATED: 'Below Deck Med': Hannah Ferrier's Departure May Mark a Historic Moment for the Franchise
A number of fans shared they planned to boycott the show because of the way it handled Ferrier's anxiety. Some viewers believe the storyline was damaging to mental health advocacy and vowed to stop watching. "Disappointment all around. I love the picturesque settings but that may not be enough to keep my interests in a show that was set apart from the usual reality diet and formula," one viewer tweeted.