'Dramaworld' Sean Dulake Says Shirtless Scenes Play Into the 'Fantasy' of a Male Lead
There is no beating around the bush that Korean dramas have a certain charm thanks to their handsome male leads. The leading male characters have it all from looks, charisma, charm, a riveting storyline, and sex appeal. Die-hard K-drama fans also look foward to the obligatory shirtless scene or shower scenario. The 2016 series Dramaworld celebrates K-dramas and their many nuances that make a male lead intriguing. Dramaworld executive producer and actor Sean Dulake explains the steamy male scenes help build the fantasy of a male lead.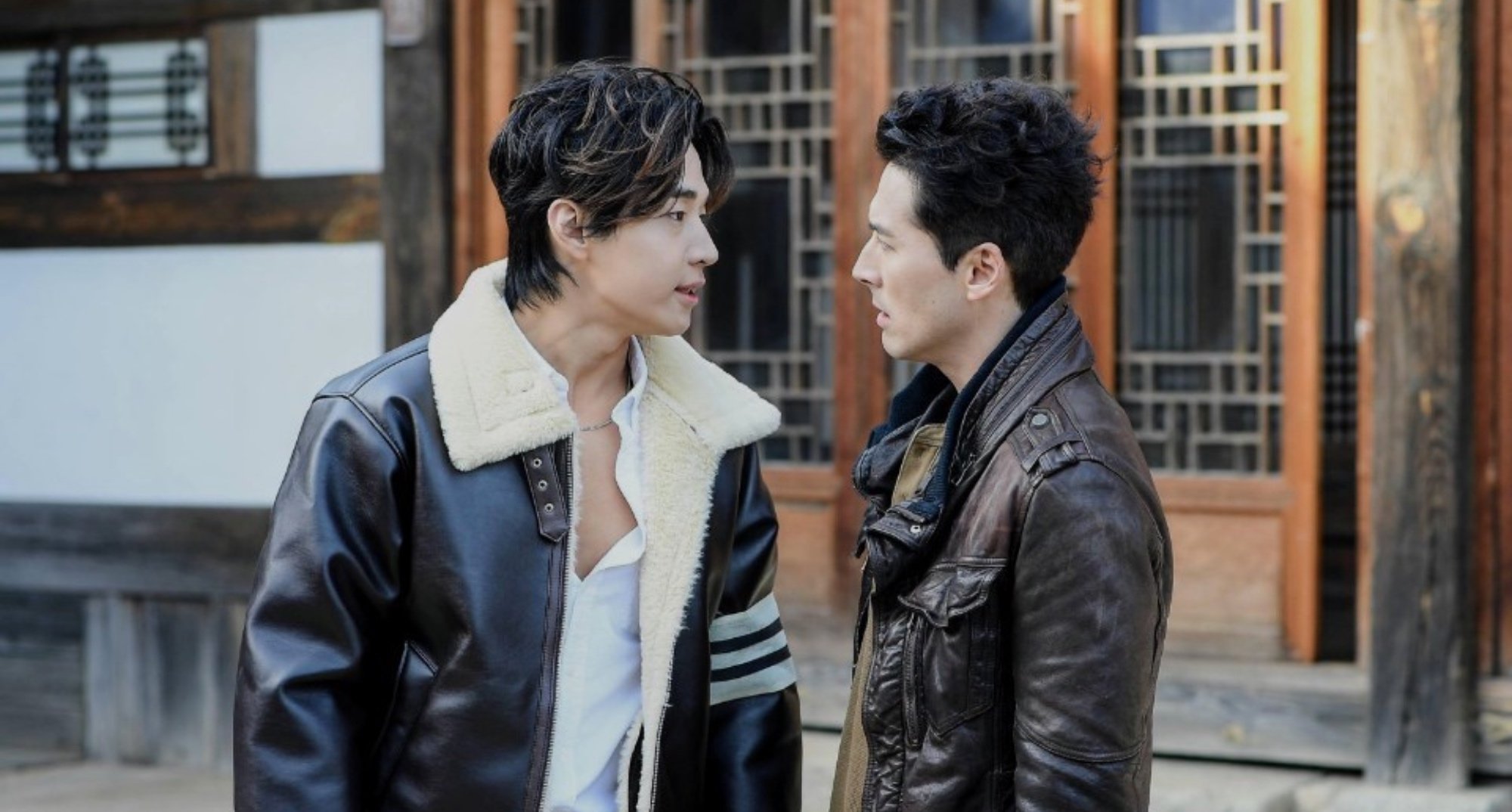 Male characters in K-dramas and 'Dramaworld' are not shy of showing some muscle
K-dramas are all about building a world where love prevails. The leading characters are undeniably gorgeous, welcome tropes, and cater to some sex appeal. Most K-dramas are well-loved because of their leading male characters as prince charming, CEOs, or bad boys. Every fan expects the shirtless scene where this male lead shows off washboard abs and ripples of tantalizing muscle. It has become somewhat of a concrete rule.
It is hard to erase the memory of actor Kim Woo-bin in Unforgettably Fond clad in a towel after a shower with his abs muscles glistening with humidity. Multiple well-known South Korean male actors have shown their physique in a K-drama. It is an opportunity for fans to drool over their K-drama crush and helps solidify the character as elite.
In Dramaworld, Sean Dulake plays the role of Joon Park. Joon is the male lead and the epitome of a hunk in Claire Duncan's (Liv Hewson) world and Dramaworld. Fans' eyes bulged when Joon took part in the popular male lead trope. Under a showerhead with hot steaming water, fans get a full view of Joon's lean body and impressive muscles. Dulake explains that the use of shirtless scenes in K-dramas is welcome for male leads.
'Dramaworld' Sean Dulake says K-dramas are like fairtytales
RELATED: 4 of the Most Explicit Sex Scenes From K-Dramas
There is no denying that a huge percentage of K-drama fans are female. In Dramaworld Season 2, the story plays with the trope of the male shower scene and muscle display. The character Seth (Justin Chon) explains at one point in time, all male leads, no matter the drama, will simultaneously take a shower and show off their abs.
The rule was proven true as viewers see multiple cuts of male leads in different dramas shirtless. But what functionality do these scenes have? In an interview with Showbiz CheatSheet, Dramaworld's Dulake explains the phenomenon.
"I think the simple and my simple answer would be it's another trope. It's like a piggyback. It's something that is in all of these Korean dramas where sometimes there's not really a rhyme or reason to it. It plays into the fantasy element. A lot of times these male characters are constructed to be the ideal men for our viewers," said Dulake.
Dulake explains K-dramas, and the characters are part of a fairytale. For the perfect man, it makes sense that he is physically fit. "Usually to be ripped works to enhance the characters that they play. It makes sense for Joon to be ripped because he's a leading man in Dramaworld," said Dulake. The actor explains it is "simply part of the deal" and allows actors to show off their hard work.
'Dramaworld' Season 2 breaks the shirtless trope a bit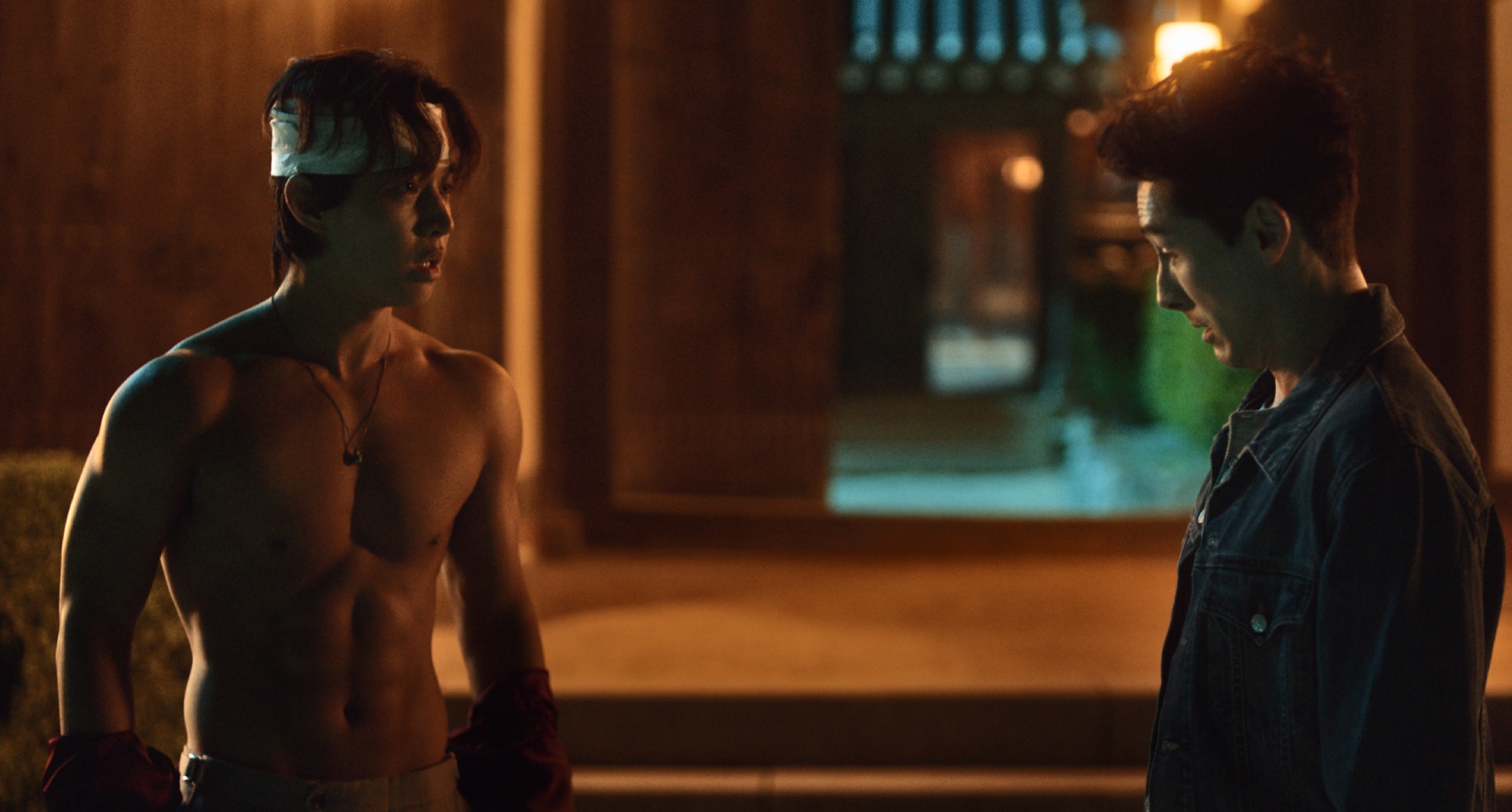 RELATED: 'Dramaworld': Every K-Drama Fan's Deepest Desire Comes True in This Korean-American Series While Hitting Every Major Trope
One of the fun aspects of Dramaworld is how it breaks and comically deconstructs the tropes and expectations fans have of a K-drama. Dulake explains the male shirtless scenes simultaneously have a reason and do not.
"I think it's just a part of the genre of why do guys constantly take their shirts off and take a shower with sick backs? I really wish I knew exactly the real answer, but I think it's probably the less you think about it, it's probably the better," explained Dramaworld's Dulake.
In Dramaworld Season 2, Dulake's character experiences a reality check to the washboard ab scenario when meeting another male lead in another drama. In season two, Joon meets Woo Sung (Henry Lau), the male lead in a supernatural K-drama. Joon's world is slowly crumbling when he realizes he is not at the center of all dramas as a male lead.
Comically, Joon tells Woo Sung to take off his shirt to prove his theory. Underneath a plain button-up is a ripple of abs. Dulake explains muscles are required of male leads, and Dramaworld lived up to the rule.
RELATED: 'Soundtrack #1': Watch Han So-hee and Park Hyung-sik Go From Friends to Lovers in New K-Drama