Drew Barrymore Admitted She Lied to Steven Spielberg When She Auditioned for 1 Famous Movie Role
Drew Barrymore has been in the entertainment business so long, she has plenty of interesting stories to tell. Barrymore once revealed that she lied to director Steven Spielberg in hopes of landing a gig in a big movie when she was a kid. She didn't get the part but her fib played a part in her securing the role that made her famous.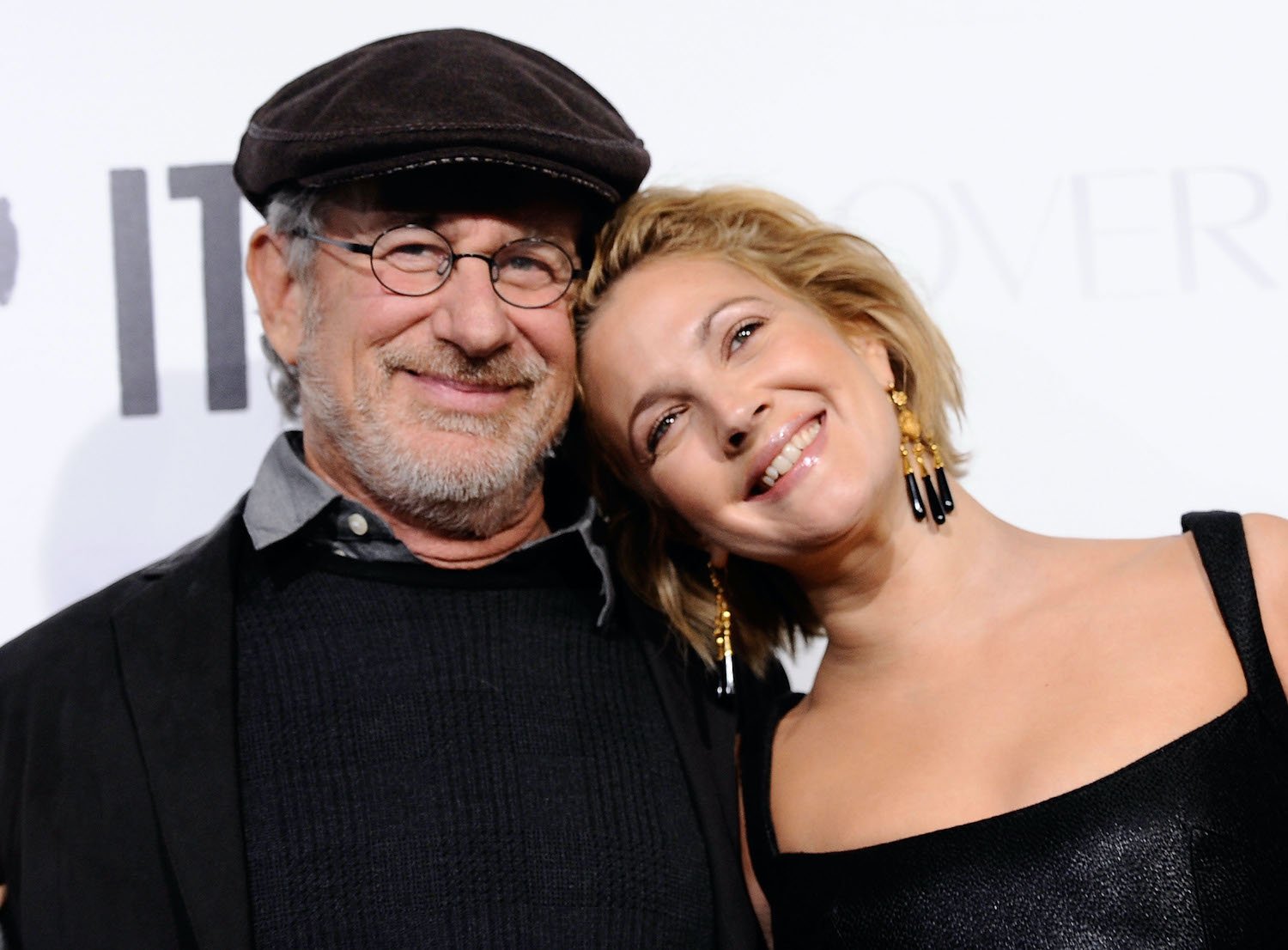 Drew Barrymore lied to Steven Spielberg to impress him but didn't get the role
During a 2020 appearance on The Ellen DeGeneres Show, Barrymore revealed how she openly lied to Spielberg in hopes of landing a role in the movie Poltergeist. It didn't work out for her for that movie, but she definitely made an impression on the director and he offered her a role in E.T.
Barrymore explained that, when she was just six years old, she felt like she could talk herself up to Spielberg even if she was fibbing just a little bit.
"I lied to him. I lied my face off," Barrymore confessed. "I told him I was in a rock 'n roll band. I was a drummer, of course, because drummers are the coolest. And that I was a cook."
Barrymore felt like she had really won him over in nabbing the role in Poltergeist. "I felt like I had him in my butterfly net, I was so excited," she said. "Pippi Longstocking was my hero so I just felt like girls can do anything, there's no ceiling, and I sold myself and told my little stories and I was like, 'Eh?' And he was like, 'You know what? You're not right for this.'"
Drew Barrymore made a huge impression on Spielberg
It may not have worked out for her for that movie, but Barrymore's little fibs made her very memorable. Spielberg told her she wasn't right for the part but he did think there was something else he'd consider her for and would call her.
"I was like, 'Oh yeah, OK, I'm sure he won't call,'" she said.
Thankfully, she was wrong. Spielberg did come calling and she auditioned for and landed the role of Gertie in E.T.
"I went in for it and it was a movie called This Boy's Life," she said. "After numerous auditions, I got that, which later became a different title called E.T. So crazy."
According to Time, Barrymore's tall tales won over Spielberg who "loved her energy and was particularly charmed by her claim that she was the drummer in a punk band called the Purple People Eaters."
Drew Barrymore and Steven Spielberg have been friends ever since
Barrymore and Spielberg, who is her godfather, remained close over the years and had a sweet reunion when he surprised the actor on her talk show for her birthday in February.
Savannah Guthrie took on hosting duties on The Drew Barrymore Show for the host's birthday tribute and introduced Spielberg. The actor broke down in tears when she shared her love for the director, saying, "He's the first person who cared about me."
Spielberg made his surprise appearance for her big celebration, telling her, "Oh Drewface, I still care about you."
"I've always cared about you ever since the first time this little blonde hurricane walked into an audition in my office and took us by storm and then soon took the entire world by storm," he added. "That was you then and that is you today."
Barrymore shared how much he has meant to her in her life as someone who always supported her. "I always thought every time I was doing something good or right, I would always think about how you would think or feel about it because I loved making you proud," she explained. "I lived to make you proud."
RELATED: How Many Movies Has Drew Barrymore Made With Adam Sandler?