Why Drew Barrymore Told 'Charlie's Angels' Co-Stars Cameron Diaz and Lucy Liu 'I Carry Both of You In My Heart'
'Charlie's Angels' stars Drew Cameron Diaz, and Lucy Liu reunited in 2020. Here's how they've remained great friends all these years.
The stars of the turn-of-the-century blockbuster Charlie's Angels have reunited, but not as their characters. Actor Drew Barrymore is now the host of her own talk show, and she brought Lucy Liu and Cameron Diaz on as the guests for her first episode of The Drew Barrymore show. Learn why they're still so close all these years later.
Lucy Liu, Drew Barrymore, and Cameron Diaz star in 'Charlie's Angels'
The three stars made a splash in Hollywood with their first film together, Charlie's Angels. Based on the TV series of the same name, the film starred Barrymore as Dylan Sanders, Liu as Alex Munday, and Diaz as Natalie Cook, three spies who answer to their unseen boss, Charlie, and his assistant, Bosley, as the Townsend Agency.
The film was a box office success for Sony, so a sequel was ordered. Charlie's Angels: Full Throttle debuted in 2003 and brought back the original stars as well as many of the supporting actors, plus several other notable names. A 2019 third installment featured an entirely new cast.
They've remained friends for the past two decades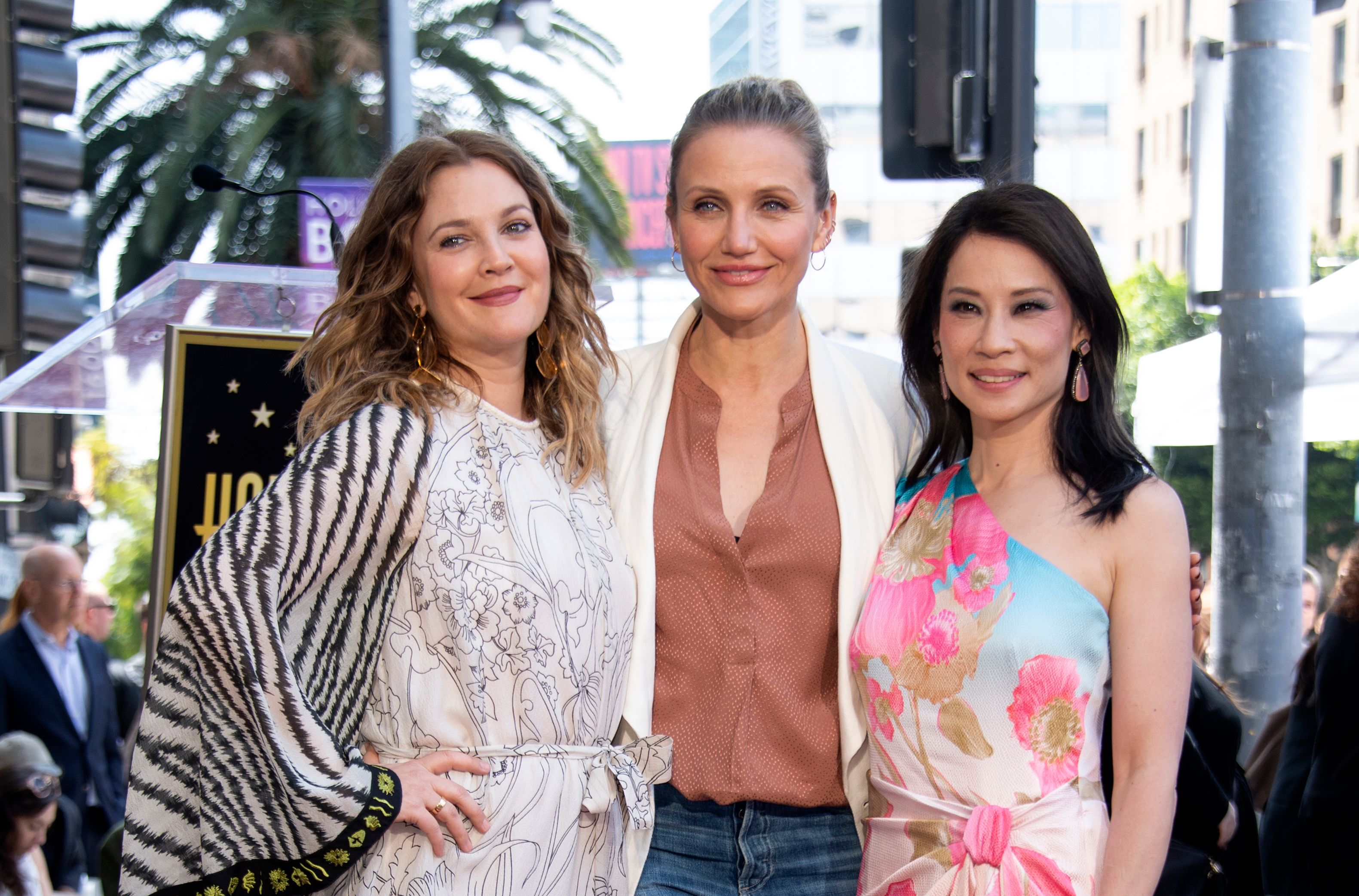 The first film was released in 2000, meaning that Liu, Barrymore, and Diaz have known one another for more than twenty years. Their careers haven't crossed paths in the years since. Diaz's last project was released in 2014, while Barrymore and Liu each fronted a TV series (Santa Clarita Diet and Elementary, respectively).
But that doesn't mean they stopped being friends. In fact, at Liu's Hollywood Walk of Fame ceremony in May 2019 (above), not only were Barrymore and Diaz in attendance, but they sat front row next to their Deep Throttle co-star, Demi Moore, who gave a speech in Liu's honor.
Diaz and Liu were the first guests 'The Drew Barrymore Show'
Barrymore began her first episode by introducing her Liu and Diaz, calling them her "partners in crime and life." The trio remained socially distanced due to the coronavirus (COVID-19) pandemic, seated well over 6 feet apart from one another on their own chairs. "I just feel like bursting into tears," said Barrymore. "I'm so happy we're all together."
The three women proceeded to discuss their time on the films, motherhood, and much more."The thing I love about our friendship is that we have been through in all the big and important moments," said Barrymore. "The reason we are such good friends is because it's real. And we go through real stuff with each other."
Barrymore's co-stars gushed about her
In another clip, Barrymore explained why she wanted to have her co-stars in her first episode. And they couldn't help but tell her why she's the best person for the talk show gig. "They need your light, they need your joyousness, they need your perspective," began Diaz.
"It's truly a gift that you give the world," she continued of Barrymore's spirit. "And you're gonna make the world a happier, better place by giving us that gift." Liu continued, "You have a big soul and a big heart, and doing this show is really special because you have something to share," adding, "You're a very open, generous person."
Barrymore was in awe of how her friends praised her, saying, "I brought you guys here to honor you." Liu told her she needed to accept the compliment, and Barrymore referenced an E.E. Cummings poem Diaz read at her wedding. "I carry both of you in my heart," she said to Diaz and Liu. "I always have, I always will."