Drew Barrymore Gifted Her 'Ever After' Castmates With Unique Musical Instruments
When Drew Barrymore worked on 'Ever After,' she hoped to help create a community among the cast. So, she gave them each a musical instrument with a unique purpose.
To create a sense of community on the set of Ever After, Drew Barrymore gave out gifts to her castmates. And there was a sweet purpose behind each one. Her overall message was that they were like a band making music, and she gave them each a unique instrument to represent their sound in the story. One of her co-stars from the film recalled the gesture as evidence Barrymore "has something about her that is truly magic."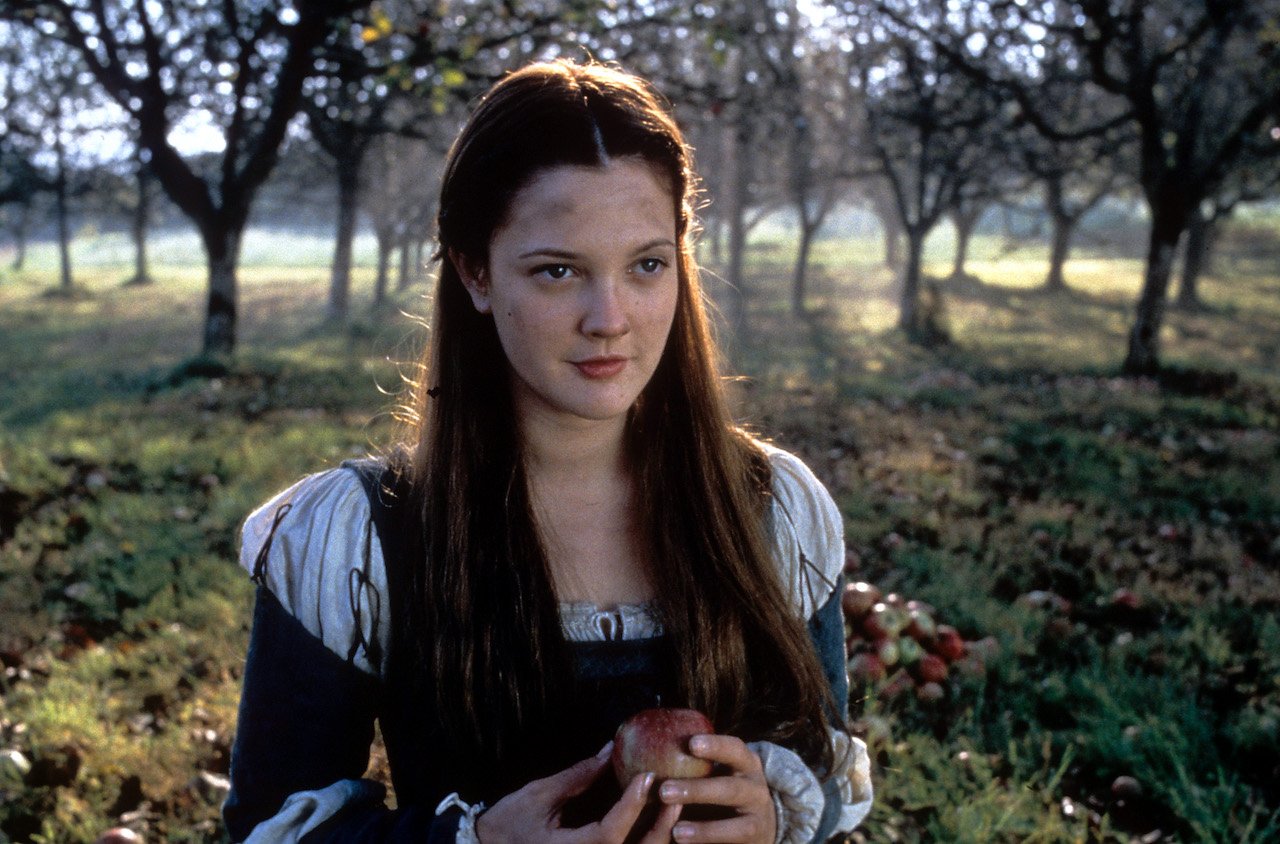 Drew Barrymore wanted to get off the sexy path when she made 'Ever After'
After Barrymore started partying with her mom at 9, she went to a psychiatric facility at 13 and was soon emancipated from her parents. She lost the equity she'd gathered as an adorable child star throughout her public spiral. Though she was only a kid, she was eventually blacklisted from Hollywood and had trouble finding roles.
She said she first started getting roles again around 19, but they were sexy like Poison Ivy. That's also around the time she posed for Playboy. But she worried she might be heading down the wrong path by leaning into the seductress's part too much. She didn't want to end up tyoecast.
Ever After was the role Barrymore needed to turn everything around. "The reason I turned to Ever After is because I didn't want to keep continuing down that path," she told Demi Lovato on their podcast 4D With Demi Lovato.
It was one of the first films she helped produce unofficially, and it opened her to take on starting her own film production company, Flower Films. So, she was grateful for the project. And that showed in the way she treated the film's other stars.
Drew Barrymore told her cast mates they were 'all a band and they were creating music'
Star of the Showtime hit Yellowjackets, Melanie Lynskey, who played her kind stepsister in the movie, told the Washington Post Barrymore had an evident talent for taking charge before becoming an official producer.
According to her, the child acting icon tried to help create a connection between the cast by gifting everyone with a special instrument. Lynskey received a bongo, for instance, as "the drumbeat of the movie."
Barrymore told them, "We're all a band, and we're creating music."
Lynskey said, "She has something about her that is truly magic," and added, "She feels like your best friend."
Drew Barrymore loves people
Though Barrymore's sweetness might stand out to her fellow actors, it's not reserved just for them. "I love people," she told the Washington Post. "I care about them, and I have their backs, and I want to do this for them."
According to Barrymore, she's not making The Drew Barrymore Show for herself. "This is not for me," she explained. She prioritizes each of her guests' comfort and overall good time instead of chasing ratings through selfish tactics.
Host of The Tonight Show, Jimmy Fallon, told the Post Barrymore can have a conversation about anything, but she also "knows how to put on a good show and make sure everyone is welcome at the party."
And that pretty much sums up why her co-stars like her and she ultimately became a successful talk show host.