Drew Barrymore Once Recalled Meeting Princess Diana as a Kid in a Surreal Moment
Drew Barrymore blasted into superstardom when E.T.: The Extraterrestrial came out in 1982, a movie that takes up more than just a tiny thread in pop culture's fabric. Working on the film also solidified the star's relationship with Steven Spielberg, someone who has acted as a godfather figure to her since childhood. He was present when Barrymore met Princess Diana, a moment she recalled fondly.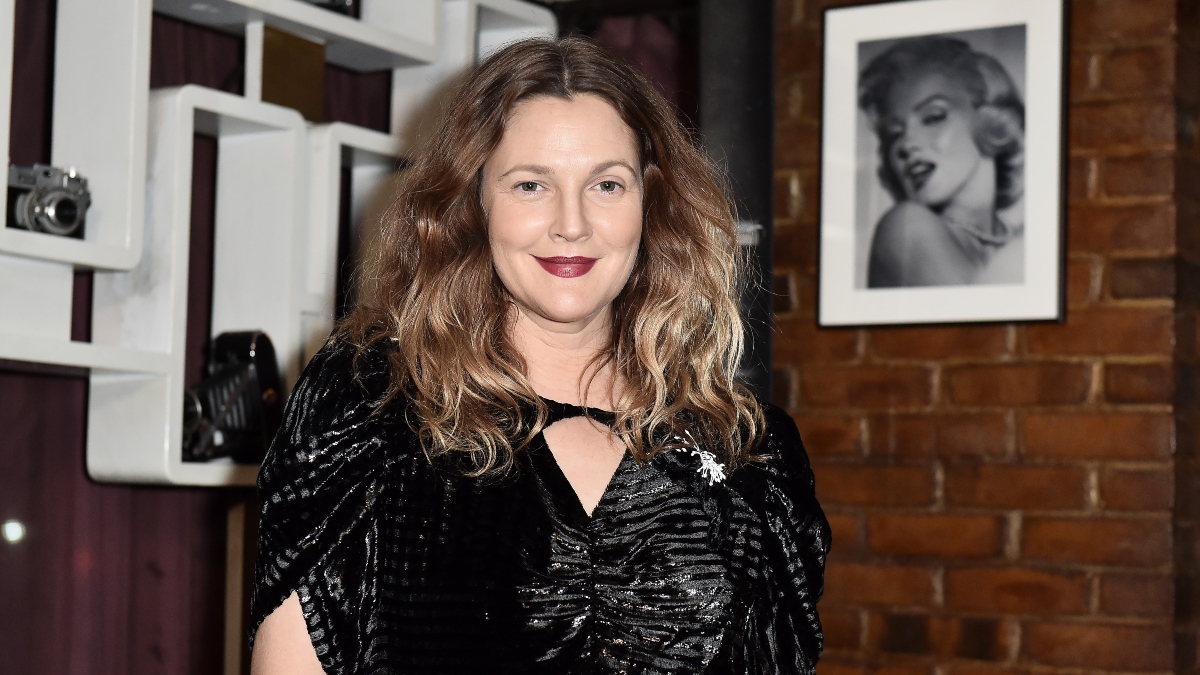 'E.T.' brought Drew Barrymore to London and Princess Diana
As a working child actor, Drew Barrymore sometimes had to travel to promote movies, and E.T.'s buzz made it a necessity to traverse the globe. The film ballooned into a phenomenon that overtook Star Wars in box office records, launching most of its cast into fame. Barrymore was only 7 when the film arrived in theaters, and she wrote about all the excitement connected to the moment in her memoir, Wildflower.
For the first time, she had a passport, and a world promo tour included stops in Paris, Germany, Tokyo, and England. The London premiere was an unforgettable event because she met Princess Diana.
"I met Princess Diana and got to present her an E.T. doll. And I looked as any seven-year-old meeting a real-life princess would look," wrote Barrymore. "I was trying to keep my jaw off the floor and my eyes in my head. I loved her. And Steven made sure I bowed properly as I handed her this token stuffed animal."
Barrymore also talked about the encounter when she appeared on Jimmy Kimmel Live! in 2018. "She was so kind and so nice," she said. "I have to say, growing up with her as a princess was such a good example."
Princess Diana cried during 'E.T.'
Princess Diana wasn't the only member of the royal family to attend the London screening, as Prince Charles was by her side. According to a 1982 article from UPI, she told Barrymore the movie made her cry. "I needed my hankies," she said to the young actor. E.T.'s near-death scene — which caused millions of people to shed tears — really hit her and Prince Charles in the heart. He teared up too.
Spielberg told the outlet, "The princess cried and I think Prince Charles had a tear in his eye, too. But they both laughed as much as they cried."
The stuffed E.T. toy that Barrymore presented to the princess was a Christmas gift for Prince William who was only a few months old at the time. Though E.T. debuted in the U.S. in June 1982, the film arrived in England later that year. Wonder if he still has it.
Barrymore called her 'E.T.' experience 'magical'
Barrymore dedicated a chapter in Wildflower to E.T., highlighting the wonderful time she had with her co-stars and crew. She had a ball touring the world, but as she reflected on that period, she felt immensely grateful. Barrymore wrote that thanks to Spielberg casting her in that movie, it opened up doors for her and changed her life.
"The school of E.T. was magical. Thank you again, Steven. Always and forever," she wrote.
RELATED: Drew Barrymore Once Got Scolded by Steven Spielberg for Her Wild Behavior