Drew Barrymore Reveals Why She Would Have a Hard Time Giving Her Younger Self Advice
Drew Barrymore grew up in a famous family and was a child star herself. Now that Barrymore is in her 40s, she has learned a lot about life in Hollywood. However, when asked if she had any advice for her younger self, the actor shared that she does not believe her younger self would even listen to the advice her current self has.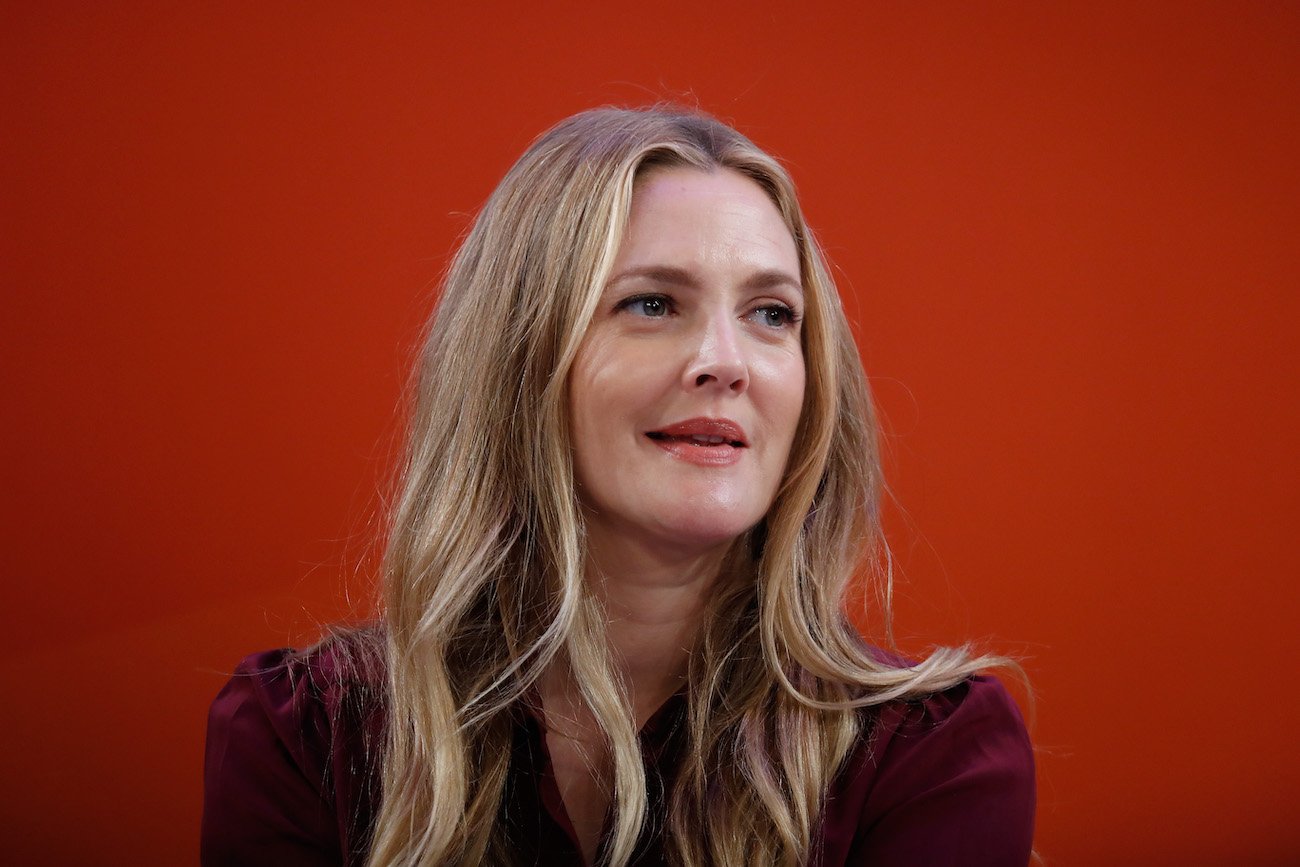 Drew Barrymore had a rough childhood
Barrymore comes from an acting family. Her parents, grandparents, and great-grandparents were actors, and some of them were quite prominent in Hollywood.
Because of this, Barrymore started acting at a young age. She starred in commercials as a baby and later landed her breakthrough role as Gertie in the 1982 movie E.T. the Extra-Terrestial.
Barrymore was exposed to the dark sides of Hollywood as a child. Her mother, Jaid Barrymore, allowed her to party with adults like Billy Idol, and Barrymore became addicted to drugs at age 12. Speaking to The Guardian in 2015, Barrymore admitted, "I really had a fear that I was going to die at 25."
When Barrymore was 13, Jaid tried to put her in a psychiatric ward. However, a year later, Barrymore got herself legally emancipated. "I got my s*** over with at, like, 14. Like, midlife crisis, institutionalized, blacklisted, no family, like, got it done, and then got into the cycle of being my own parent, figuring it out," she said on Norm Macdonald Has a Show in 2018.
Why Drew Barrymore would have a hard time giving advice to her younger self
Barrymore has clearly come a long way from her troubled childhood. However, when asked about hypothetically going back in time to give her younger self advice, the actor revealed she would have a hard time getting through to little Drew Barrymore.
"She wouldn't have listened," the actor told People.
She added, "But I have better advice for myself now. I like trying to tell myself to please react with grace. Be on the high road. Don't flip out about everything. Find calm, find peace. Those are things I wish I could've told myself when I was a kid, but I would've never thought those things were possible, nor did I really want them at that time. Now I want them."
Barrymore also added that, as a kid, she simply wanted to have "wild, rebellious fun."
How Drew Barrymore is parenting her kids
Barrymore is now a mom herself with two daughters: Olive (born 2012) and Frankie (born 2014). Her childhood has taught her a lot about how to parent her own kids.
"I actually love what my mom did," she shared on Live with Kelly and Ryan in 2019. "I wouldn't change my own upbringing for anything because it made me such a traditionalist and conservative parent, ironically."
In her second memoir, Wildflower, Barrymore also revealed that she was inspired by The Simpsons' character Homer Simpson's motivation to work hard for his kids. She wrote, "You show that you love them endlessly. You devote yourself. The way you live and the things you achieve and the way you behave will be more evident than trying to convince them of anything."
RELATED: Drew Barrymore Revealed Bestie Cameron Diaz Was a 'Huge Catalyst' for an Important Change