Drew Barrymore Once Said Jake Gyllenhaal Was Her Least Talented Co-Star but She Had the Best Apology
Drew Barrymore had a very good reason for calling Jake Gyllenhaal her least talented co-star — she had to or else eat something disgusting during a late-night talk show segment. However, Barrymore made it up to Gyllenhaal in the cutest way, professing her love for him on a large sign she carried at a premiere event.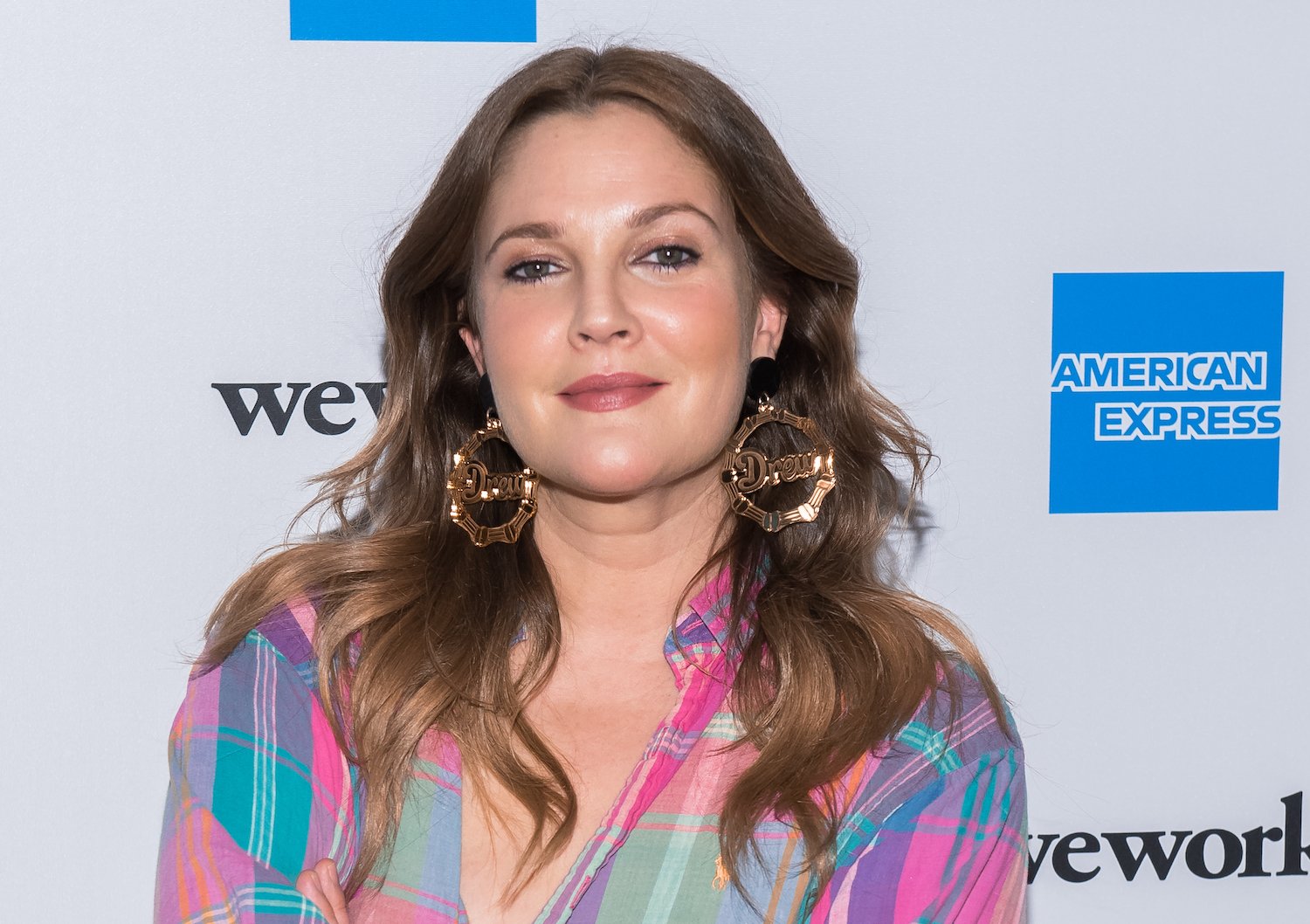 Drew Barrymore said Jake Gyllenhaal was her least talented co-star
During a 2018 appearance on The Late Late Show, host James Corden played a game of "Spill Your Guts or Fill Your Guts" with Barrymore and John Boyega. They asked each other questions and, if they preferred not to answer it, they had to eat whichever gross food landed in front of them.
Barrymore received a list of co-stars to rank "from most to least talented" — Gyllenhaal (Donnie Darko), Adam Sandler (50 First Dates, The Wedding Singer, Blended), and Hugh Grant (Music and Lyrics). If she didn't answer the question, the actor had to take a bite of turkey testicle.
Barrymore faced a difficult choice but said, "Jake Gyllenhaal, so I don't have to eat a turkey's ball!" but was then told she had to actually rank the choices.
Barrymore thought that Gyllenhaal would understand, given the unique circumstances. "When I run into him next time, I'll be like, 'Dude, it was like selling you down the river or eating turkey's balls,'" she said. "And by the way, I don't even care if he hates me … I literally am doing this because I won't make it [and will throw up]. I'll say, Adam, Hugh, Jake."
Barrymore added, "I'm sorry, Jake. It was the turkey testicles."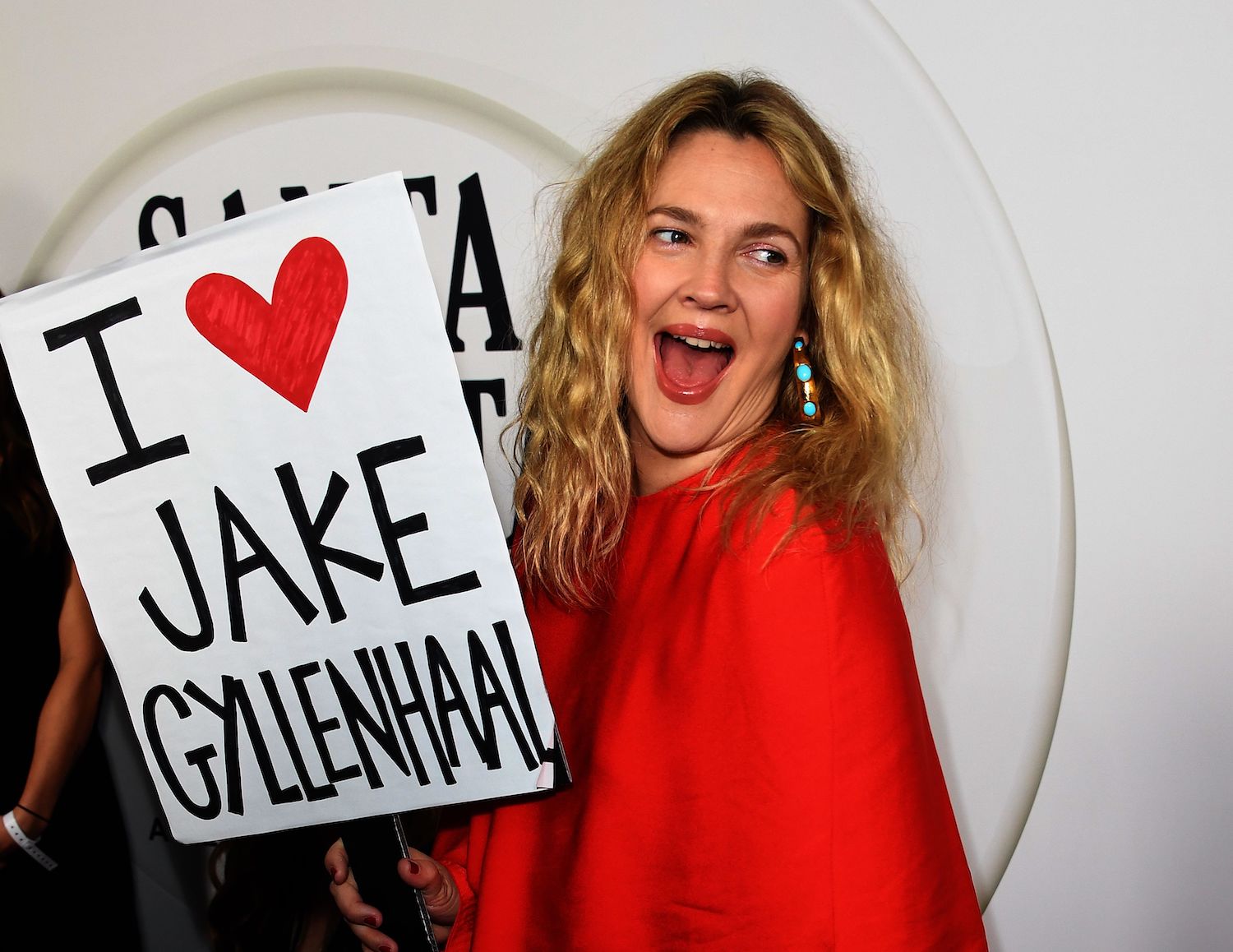 Drew Barrymore apologized to Jake Gyllenhaal in a big way
Barrymore used a red carpet moment to clear the air about what she said about Gyllenhaal. She arrived for the season 2 premiere of the Netflix series Santa Clarita Diet carrying a sign that apologized for throwing Gyllenhaal under the bus and making it clear that she is a fan of the talented actor. The sign read "I [heart] Jake Gyllenhaal."
"It's because I was on James Corden and, in order to not a turkey's testicle on his show … all I know is that I didn't want to eat a turkey testicle, so I made a joke about Jake which was pertinent to the question and, people don't read the fine print," she told Associated Press. "If they saw the show they'd see I was saying, 'Jake, I'm so sorry to do this. It's only to not eat a turkey's testicle.'"
She added, "And then I woke up to headlines everywhere that I think he's the least talented person I've ever worked with and I'm like, first of all, in this day and age, really this is an interesting headline? B: Everybody get a life. C: If you see the show … it's the least insulting thing ever, or at least I thought so. I tried to make it the least insulting and, you know, I guess people are just desperate for a headline so here is my antidote, b****es. I love him, he's great."
RELATED: Drew Barrymore Just Revealed Why She Won't Get Plastic Surgery