Drew Barrymore Shares Excitement for Chip and Joanna Gaines Launching Magnolia Network
When Drew Barrymore is not hosting her successful daytime talk show she's a regular television watcher like the rest of us. The actor recently shared her excitement for the launch of Magnolia Network, the cable channel by Chip and Joanna Gaines. Barrymore replied to an Instagram post made by Joanna and expressed her thoughts on the imminent premiere of the network.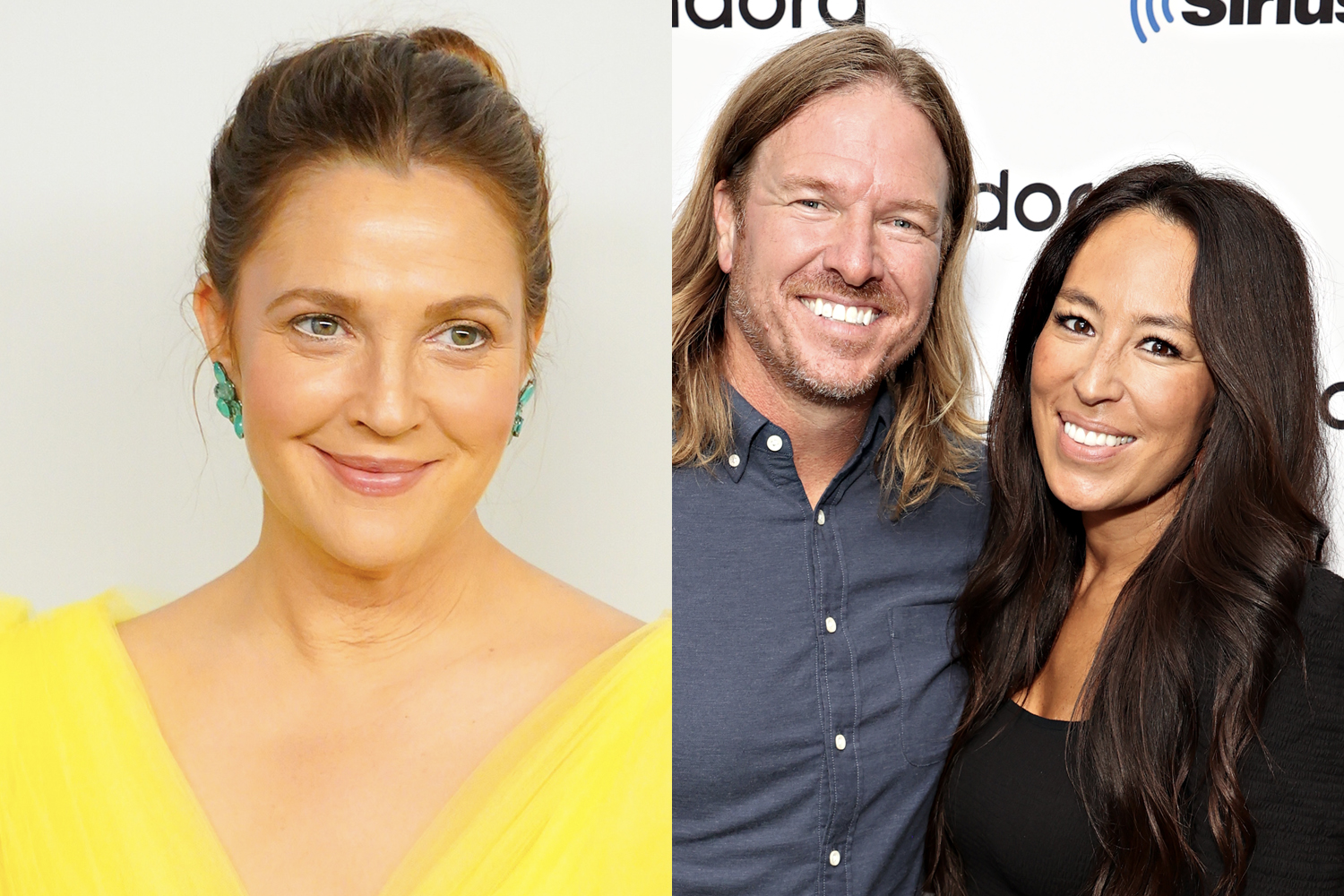 Drew Barrymore is a fan of Chip and Joanna Gaines
Chip and Joanna Gaines are a power couple and have changed the home renovating landscape. They have built on the Magnolia brand with partnerships at big box stores, created their own line of home goods, and are now running their own television network. Throughout their time on TV they have amassed a huge following which seemingly now includes the legend, Barrymore.
The Scream queen has not been shy about expressing her admiration for Chip and Joanna. When the latter shared a promo for the launch of Magnolia Network, Barrymore jumped in the comments to share that she's a fan.
"@joannagaines Oh I've been binging your old show all weekend and can't wait for the premiere of the new show! @magnolianetwork is gonna be on all the time," Barrymore posted.
The fans then replied to Barrymore loving the interaction that she had with Joanna and for supporting her on her new venture.
"Legends supporting legends," a fan replied.
"Drew always knows what's up," a follower added.
"Agreed. I have been addicted to Chip and Jo Jo for years now and it all only gets better," an Instagram user said.
"It's literally the bessssst! Joe n Chip haven't changed since the beginning," another fan noted.
"I love your show it is super good," another follower commented.
Magnolia Network was pushed back
The launch of Magnolia Network happened on Jan. 5 of this year but it was originally set to premiere back in 2022. However, due to the pandemic, television executives decided to push back the network as production of the shows had to shut down. Most of the programming would then premiere at the beginning of 2021 in the discovery+ streaming service, giving fans a reason to sign up. Magnolia Network would later launch their shows in the app but it was until now that it premiered on cable TV taking over the DIY Network.
Despite the network not launching when it was originally planned, the mission for the cable channel has remained the same — "to tell good stories."
"From the beginning, our aim for Magnolia Network has been to tell good stories. Stories that bring us together, that inspire and encourage us all to try something new. Stories that are told in ways that feel authentic," Chip and Joanna said in a joint statement shared by Deadline.
"Our plan has evolved along the way, but our original vision for this network has remained the same. And it is our ongoing desire to create a space, whether in a streaming environment or on linear television, where people who watch a show on our network leave feeling like it was time well spent," the couple added.
Fans of Chip and Joanna would have to check their local cable listings to see if Magnolia Network is available in their programming package.