Drew Barrymore Shows Off Weight Loss On Instagram
Actress Drew Barrymore is known for her down-to-earth nature and relatable persona. Most recently starring on the Netflix series Santa Clarita Diet, which was recently cancelled after three seasons, Barrymore has been a consistent name in showbiz since her role in the 1982 blockbuster E.T.: The Extraterrestrial in 1982 at just 7 years old.
The film star has always been a vocal advocate for body positivity and acceptance. Earlier this week, Barrymore took to Instagram to share her struggles with weight and display her transformed physique to which she credits her "amazing" fitness trainer.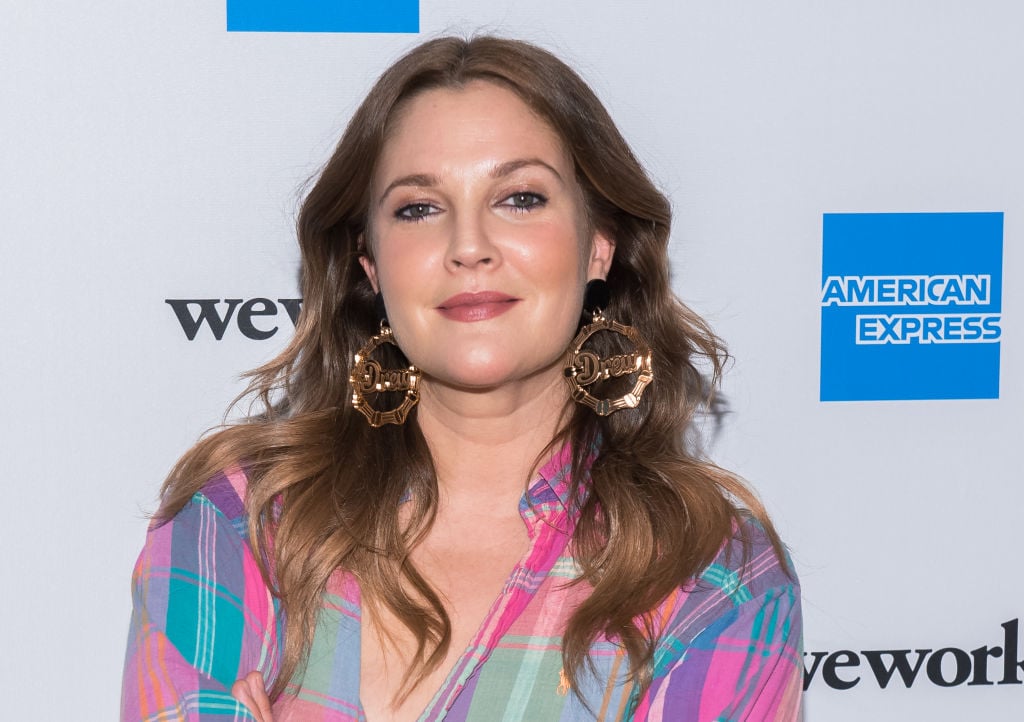 Barrymore embraces her body type
Since she's been a part of Hollywood since childhood, the Charlie's Angels actress is all too familiar with the pressure put on women to achieve and maintain a certain body type, yet refuses to buy into it.
"Never have, never will," Barrymore told People last year. "I think it's bulls—. I've always been a big champion of embracing your own genetics, because I was never naturally that thin."
Barrymore chose to embrace her shape and focus on her true priorities rather than try to work against nature. "My goal weight does not come easily to me — it is a total Sisyphus fight," she shared. "I just knew that genetically it would take starving myself and 24 hours of working out to have that type of body, and that was just not my priority."
As the mom of two young daughters, Barrymore does consider health a priority and places wellness above hitting a certain weight. "You do get to a point where you realize how important your health and wellness are. It's a must," the Santa Clarita Diet star said. "I want to be able to chase my kids around and be a full-time mom, and as a single mom, it's double the workload sometimes… I have to really take care of myself."
Praising her fitness partner
Earlier this week, Barrymore gave a lengthy shout out to fitness trainer Marnie Alton, who has apparently been working with the actress for quite some time to get her into shape for her previous Netflix show.
"This woman is my long time teacher and dear important friend. She has helped me. Healed me," Barrymore gushed about Alton on Instagram with a pic of the two. "Encouraged me to keep going when I felt like being strong was an insurmountable task. We have known each other for about 15 years and when I told her I wanted to transform my body for #SANTACLARITADIET she helped me."
The Ever After star affectionately described how Alton's guidance helped her prepare for her role as Sheila Hammond in Santa Clarita Diet while staying focused on overall health rather than the scale.
"Every spring, when I would start training to become #SHEILAHAMMOND Marnie was the one who got me there," Barrymore shared. "I lost 20 pounds and trained like a mother. She also is the most amazing person… Her priorities are in the right place… We hope the people in the wellness world are actually healthy in their hearts and minds. It's not all about being terminators! It's about how to find yourself. How to be your best self."
Barrymore bares it all
Always a believer in transparency and authenticity, Barrymore put up another lengthy post on social media with a before-and-after pic showing her 20-pound weight loss along with a detailed caption revealing her journey to self-acceptance and appreciation for what her body can do.
"I go up and I go down. The rollercoaster of my body is a challenging, but beautiful ride," the film star shared on Instagram. "I made two kids. The single most important purpose for me being on this planet is for them! It is a true miracle I was able to have these two girls. So whatever the aftermath on my body, well bring it on!"
Barrymore also revealed that like many women, she has struggled with embracing her body shape and reminds fans that what they see on magazine covers is not always reality.
"That said, there have been times i have stood in my closet and just cried. Hated getting dressed. Didn't feel good!" she wrote. "It takes so much for me to look decent. I have to eat just right and Work my ass off! I cannot fight the fact that I have the propensity to be the Pillsbury dough boy! (Now all I can think about is crescent rolls) So DON'T Be fooled by what you see when people are thin right after baby. Don't compare yourself to the magazines and the red carpets. If I looked decent on anything I have done since I had my two kids, I have clawed my way there. You can too!"
The actress shared that she has finally discovered the sweet spot of balance and wellness, and encouraged her followers to stay the course. "NOW I have found that elusive B called BALANCE. 45! It only took 45 years to find myself," Barrymore wrote. "Right where I am supposed to be. And it's not perfect. But it's me. And most importantly, I want to share it with you."
No wonder Barrymore has over 12 million followers!