Drew Barrymore 'Stalked' Adam Sandler Right Before They Starred In 'The Wedding Singer'
Adam Sandler and Drew Barrymore have worked together multiple times during their careers. Beyond that, they're also very close friends and loyal supporters. Anyone who's seen their on-screen chemistry can tell that they enjoy each other's company. Even better, they love to make each other laugh.
But this famous friendship would never have happened if Barrymore hadn't decided that she had to work with Sandler. It was thanks to her determination that they ever collaborated on a movie. Sandler and all the people who have loved watching them work together are grateful that she didn't give up.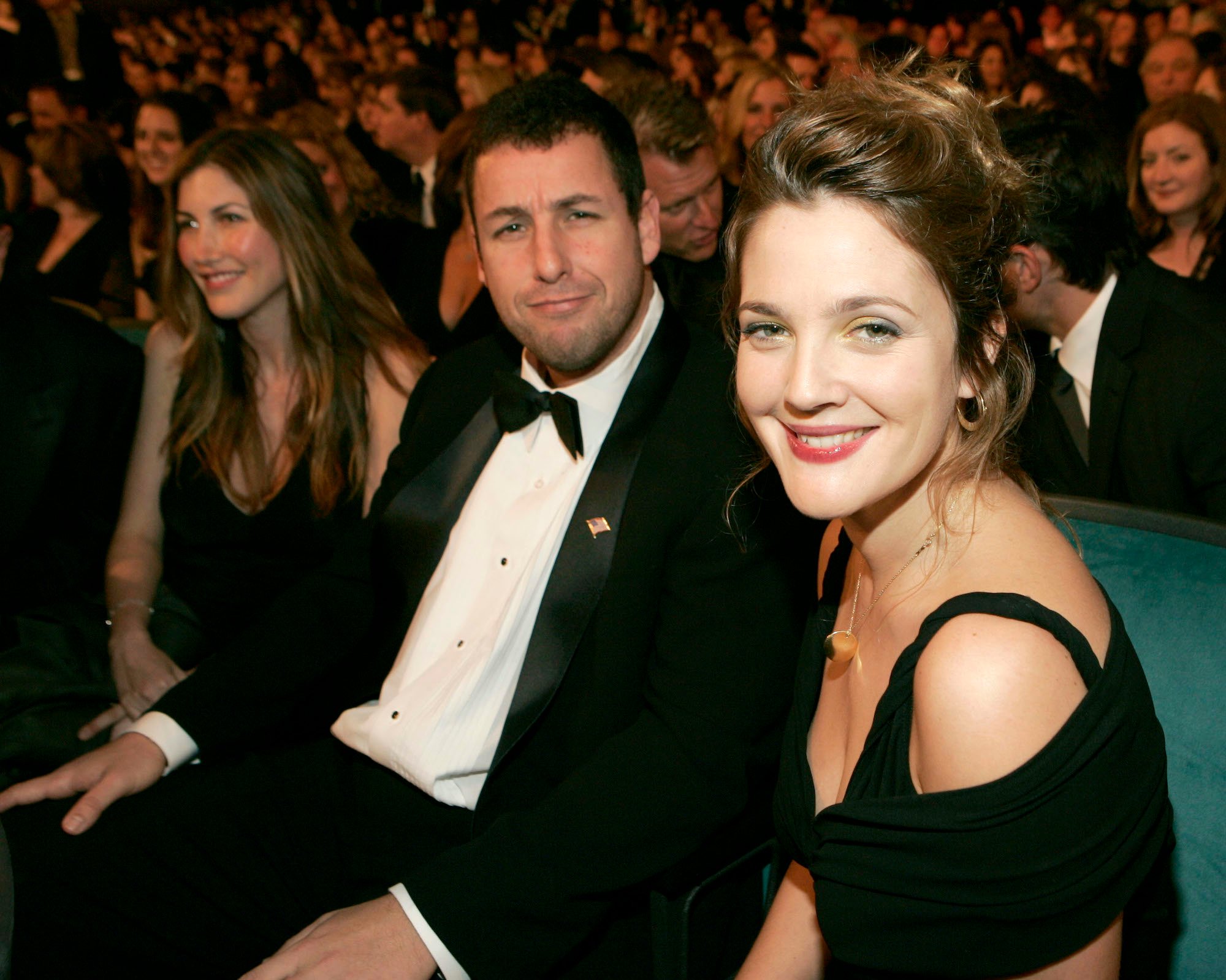 Have Adam Sandler and Drew Barrymore ever dated?
According to Good Housekeeping, if you're looking for an iconic Hollywood couple that has never actually dated, a perfect example is Barrymore and Sandler. Not only are they good friends, but they also seem to have magic chemistry when they work together. They've co-starred in three romantic comedies, and from the beginning, their collaboration has boosted both careers. 
Barrymore was coming out of a period in her life when drugs and alcohol led her to be blacklisted in Hollywood when she was only 12 years old. Working with Sandler proved that she was still a bankable star. For Sandler, their on-screen romance opened up new doors for him as a romantic lead. "Drew liking me made it seem like girls were allowed to like me in movies," he explained. And this beautiful friendship all started with one movie. 
What movies have Drew Barrymore and Adam Sandler done together?
In 1998, Barrymore and Sandler teamed up for their first movie together, the rom-com classic The Wedding Singer. According to The Things, Barrymore was only 22 years old when she appeared in the movie, while Sandler was 31. But despite their age difference, the two clicked, and audiences loved them. The quirky movie initially wasn't expected to do very well, but it went on to surprise everyone. It was a blockbuster, bringing in over $123 million globally.
Sandler and Barrymore went on to make two more movies together, 50 First Dates in 2004, and Blended in 2014. There are rumors that they may reunite for another movie sometime soon. The actors have not only significantly contributed to each other's careers, but they've also become very close friends. Sandler's wife Jackie reportedly loves Barrymore. But none of this platonic fairy tale would have happened if it weren't for Barrymore and a determined hunch she had. 
She admits that she 'stalked' him
Barrymore recently recorded a YouTube video for Vanity Fair, in which she outlined the course of her career. She started back when she was just a kid, appearing in E.T. in 1992. She says that director Steven Spielberg was great to work with. When she got to the part where she appeared in The Wedding Singer, she shared a surprising fact. 
"I stalked Adam Sandler because I was convinced we were supposed to work together," she said. "We didn't look like we should. I had purple hair and a leopard coat. He was dressed like a jock." Luckily for them both, Barrymore was able to help Sandler see beyond their differences, and they decided to do The Wedding Singer together. And the rest is history. 
"All I can say to him is I was right," Barrymore said. "We have made three films now over the course of 20 years and I love him today as much as ever." Barrymore's hunch was clearly spot-on, and her determination paid off in a big way. Not only did she land a huge, successful movie, but she also made a friend who she appreciates to this day.