Drew Barrymore's Quick Morning Routine and 2 Other Secrets For Getting Through Life
Iconic actor Drew Barrymore is also a talk show host and entrepreneur, but she's great at giving wonderful bits of everyday advice, as well. And lucky for fans, she doesn't mind getting candid when asked.
So, how does she handle "hitting walls" as a parent? What kind of morning routine does she have? And how does she stay so hopeful and cheerful in a sometimes scary world? She's revealed all that and more.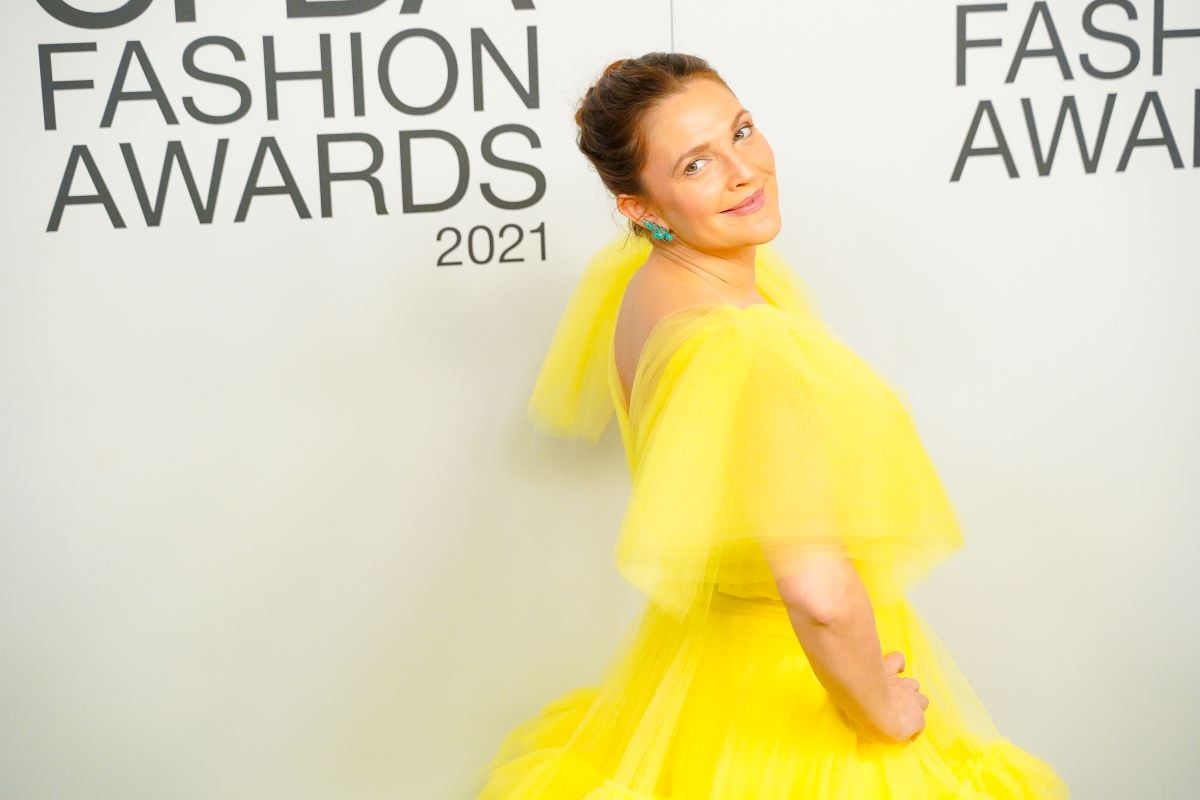 Drew Barrymore on hitting walls and filling buckets as a parent
A former "wild child" and emancipated teen herself, Barrymore told Byrdie in June of 2021 that — like many other parents — she felt the ups and downs of raising children. "I think the beginning of 2021 started to get to me as a parent. I don't think I was doing very well," she said. "At that year mark, I became a little down, and I didn't understand why I felt so bad."
She elaborated, "Professionally, things were going well. But I don't think as a parent, you can know how to be happy if your kids are struggling. And we all were hitting walls."
And while she was facing those setbacks along with her children, she was also neglecting self-care — which didn't help. "Everything was about kids and work," she admitted. "And nothing has been about friendship or things that bring the outside world in or working out. And I've been eating really crappy and just burning the candles at both ends."
She added, "I realized, 'Okay, I recognize that. If that bucket is empty and screaming, let's start to fill it back up, and don't ignore it.'"
Fortunately, she said things turned around in her household. "It's looking up again," she said. "We're figuring out these difficult things that we're going through as a family and the irregularities of everything being so different. And I'm finding my rhythm at work."
Drew Barrymore's quick morning routine and enjoying the gift of nature
When asked, the former child actor told Byrdie about her morning routine and rituals. She admitted, "Right now, it's terrible. I wake up at the last second, run to wash my face, brush my teeth, and put some moisturizer on — that is it."
She added that her kids' routines come first. "I've been doing the home school thing with the kids," she shared. "So it always comes down to the last second."
According to Barrymore, she lost some of the momentum she had when she launched her talk show, The Drew Barrymore Show. She explained, "When I started the show, I felt like I had more infrastructure. I was getting workouts in the morning and eating breakfast and I was like, 'I have so got this. I have got it together.'"
As it turned out, she wasn't getting enough "me" time. "It just doesn't look like that at all right now," she shared. "It's completely flipped on its head. I don't have a second to myself."
However, she at least had an idea of how she was going to correct that. "I want to find nature, and that will be a huge gift to myself," she said. "To pull myself away, be selfish for a minute, and go on a long, healthy hike is the one thing I want to do this weekend. So if I can meet that goal, I'll be so happy."
Drew Barrymore on staying optimistic – to a point
As Barrymore explained to Byrdie, she's developed a new take on optimism. She said, "I realized that optimism that isn't rooted in reality and grounded in awareness just no longer works."
As hopefulness and good cheer are two of Barrymore's trademarks, she revealed she had to evolve. The '90s icon shared, "That was a good evolution for me because I've always been optimistic. But I need to define my new form of optimism in this new world."
For her, that meant: "You're always going to get thrown these curveballs, and it's really about how you don't stay stuck. Right now, my optimism feels rooted in reality, not just because I want to be happy."
So, take time to fill your own buckets and care yourself, enjoy the gift of nature, and look on the bright side — if it's realistic and appropriate.
RELATED: Drew Barrymore Revealed Divorce Was Her 'Worst Nightmare' and 'the Death of a Dream'