Drew Carey Once Sold His Plasma to Afford Buying Boxed Mac and Cheese
When people think of Drew Carey, they may think about The Drew Carey Show or Whose Line Is It Anyway? The TV host has been in the television industry for decades and shows no signs of stopping. 
For 13 years, Carey has been the face of The Price is Right and makes roughly $1 million per episode. However, there was a time when the TV personality had little money. During his time in Las Vegas, he donated his plasma to help buy food.  
Who is Drew Carey?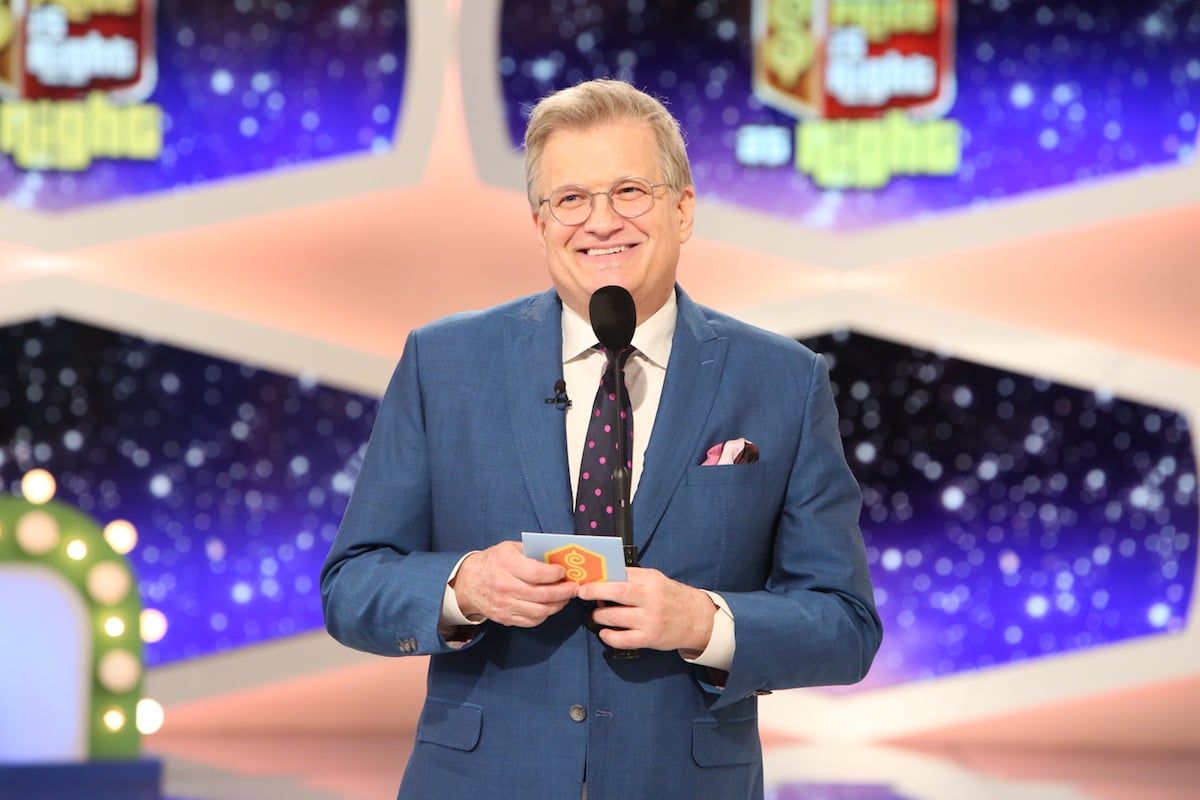 According to Biography, Carey was born on May 23, 1958. During his youth, he would entertain himself with humor looks and recordings of comedians. His favorite pastimes may have helped him develop the charming personality needed to be a successful TV host. 
After high school, Carey enrolled in Kent State University but had to drop out later during his junior year. For many years, he had struggled with depression. The TV personality looked to self-help books, and his time in the Marine Corps provided him with the self-assurance he needed. Not to mention, his service gave him his signature look. 
It was not until the mid-80s when Carey began to build his career in comedy. Later, the TV host would go on to appear in television shows. Some of his popular series include Whose Line Is It Anyway? and The Price is Right. 
Carey has gotten engaged a couple of times. For several years, he dated Nicole Jaracz, but they ended their engagement in 2012. Later, the celebrity got into a relationship with Amie Harwick only to break up in 2018. Carey still cares about Harwick, and he took time off to grieve after her death in 2020. 
Drew Carey's television career
Carey's career began in 1986 when childhood friend David Lawrence asked him to write comedy bits for a radio show. Since then, he had performed as much as he could in various places. The TV host even made a couple of appearances on Star Search. 
It was not until 1995 when the comedian's popularity began to skyrocket. Carey got his own sitcom, The Drew Carey Show, which ran for nine years. He got to show his creativity with various themes and musical numbers. 
Later, Carey hosted the popular improv show Whose Line Is It Anyway for almost a decade. Viewers began to associate him with the catchphrase "The show where everything's made up, and the points don't matter." The TV host proved that he still had a lot of momentum going. 
In 2007, Carey took over hosting duties in The Price is Right. He was the replacement for legendary TV personality Bob Barker. Reportedly, Carey makes somewhere between $9 million to $12.5 million a year. 
Drew Carey once sold his plasma
There have been various celebrities that faced financial difficulties at some point in their life. Often, it had been before they became famous. A lot of them find resourceful ways to get through the hard times. For example, John Cena entered a pizza-eating contest to get a free meal. 
Some people may be surprised to hear that Carey also found himself in a tight spot. According to The Independent, the TV host was moving from Ohio to California when he was a young man. Unfortunately, the comedian had run out of money. 
For a time, Carey was living without a home in Las Vegas. He thought of a plan to sell some of his plasma for some extra cash. The amount of money a person can make from a donation will vary from place to place.  
Carey sold his plasma for $40, and he used that money to purchase mac and cheese. Today, the game show host is worth millions of dollars and is a philanthropist.