Dua Lipa Has Acting Ambitions For the Future
English singer-songwriter Dua Lipa rose to fame in 2017 when she released her self-titled debut album. It featured hit singles like "New Rules" and "IDGAF," and was quickly certified platinum. Since then, the celebrity has released 2020's Future Nostalgia and won numerous accolades, including an American Music Award, multiple Brit Awards, and a Grammy for Best Pop Vocal Album. Dua Lipa has also leveraged her newfound fame and branched out into numerous other types of work. This has left fans wondering if she plans to transition her career to Hollywood anytime soon and join the ranks of Jennifer Lopez, Mandy Moore, and similar singers who made the jump.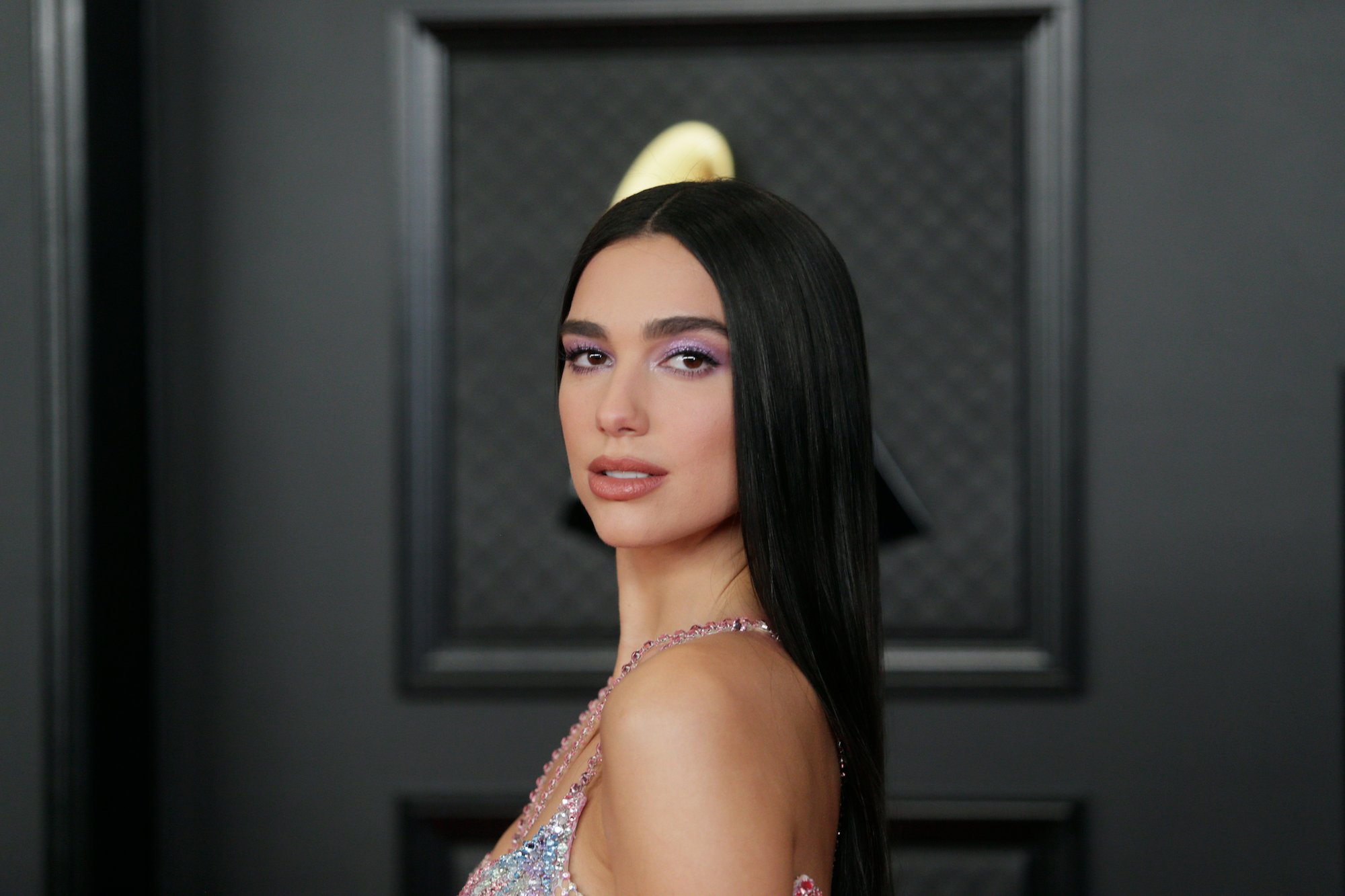 Dua Lipa initially went to school for theater and acting
According to AllMusic, Lipa attended the Sylvia Young Theater School throughout much of her childhood. The London-based performing arts school has a long roster of alumni who have gone on to making music, or star in TV and movies including Adam Woodyatt, Jade Alleyne, Amy Winehouse, and Danniella Westbrook. Despite going to a theater school, Lipa says she always had dreams of being in music.
"I've always grown up around music at home," she told Hunger, saying that she started listening to Pink and Nelly Furtado when she was six. "They were significant parts of my life, and I still reference them when I go into the studio now. They hold special meaning for me. […] I always wanted to be just like them when I grew up! It was still pop music but there was a badass twist to it – they weren't afraid to speak the truth and that had a big influence."
She started creating YouTube covers and recording demos, which caught the attention of the management team behind pop singer Lana Del Rey. All this led to her eponymous debut album, which skyrocketed her to worldwide fame. 
Dua Lipa has dabbled in career choices outside of her music
With the spotlight on her talent, Dua Lipa has taken her stardom into numerous side ventures. Much of it has involved fashion and cosmetics. For example, she's begun dabbling in fashion design and even designed her own outfit at the 63rd Grammy Awards. Dua Lipa also designed a new shoe for PUMA, reports Refinery29, and the outlet says she's "extending" her brand and message "beyond her music."
The singer-songwriter has also served as the face of numerous major brands, including Yves Saint Laurent and Evian water, and also released her own limited-edition lip gloss with MAC Cosmetics. But there's one last realm that Lipa hasn't taken on: Film and television.
Fans want to know if Dua Lipa wants to become an actor
Lipa has starred in dozens of music videos, and her performances in these videos have been nominated for numerous awards (e.g., "Best Video" at the BreakTudo Awards, "British Video of the Year" at the Brit Awards, and "Best Achievement in Music Video Production" at the Creative Circle Awards). She's also delivered live performances that have dazzled critics. 
"Dua Lipa … took the stage like a well-established queen," reported Variety in its recap of the most recent Grammys, praising her acting, choreography, and wardrobe. "[She is] upping the ante in some fans' minds for how she would go beyond the TV and live stream performances they've already seen," explains the publication.
The singer finally put those questions and expectations to rest in an interview with Wired. "I don't know if I'm ready yet," she said when asked if she'd ever want to be in a movie. "But I would love to do that at some point. I enjoy acting, but my main focus is always music."