Dua Lipa Stuns in Two-Piece Dress Featuring 'One Piece' Anime Logo
Dua Lipa paid tribute to the Japanese anime series, One Piece, with an eye-catching outfit during Milan Fashion Week. The pop singer, who has been vocal about enjoying anime in the past, rocked a two-piece look (how ironic) featuring the One Piece logo. The ensemble sent many of her fans into a frenzy as they expressed excitement over her interest in the anime show.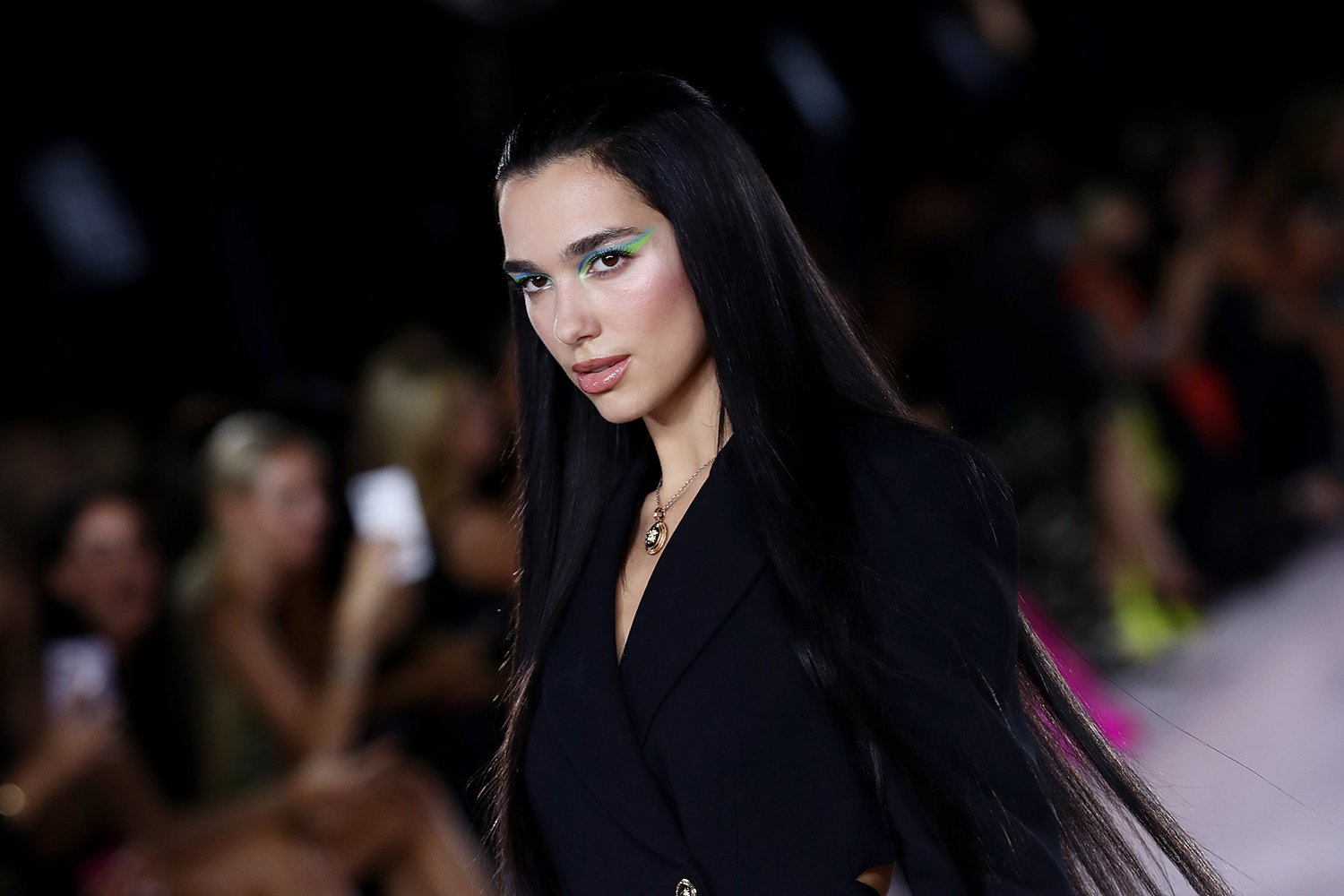 'One Piece' is one of the most popular anime series
Based on Eiichiro Oda's manga series of the same name, One Piece follows a boy with rubber abilities named Monkey D. Luffy and his band of pirates, known as the Straw Hat Pirates. The Straw Hat Pirates search far and wide across the Grand Line to find One Piece, a treasure that will help Luffy become the next Pirate King.
The One Piece manga dates back to 1997 and includes more than 1,000 chapters, making it the longest-running manga series. Meanwhile, the anime series has become an international success. According to Business Insider, it was the top anime series worldwide in 2016 with "1.9 million demand expressions per month."
One Piece's manga will soon come to a close, but Netflix announced plans for a live-action adaptation of the anime series in early September, so the franchise will live on. However, the Netflix series appears to be in very early development, so there's no word on release yet.
Dua Lipa sported a 'One Piece'-inspired outfit during Milan Fashion Week
On Sept. 26, Lipa shared images of her One Piece-inspired outfit on social media, as seen above. She wore a matching crop top and skirt featuring a pattern of the Straw Hat Pirates logo, a skull and crossbones wearing a tan straw hat. The skirt had long black fringe hanging down, and she paired the outfit with sparkling blue and silver platform heels.
Lipa didn't outright comment on her outfit choice for the evening, but many fans noticed the theme.
"Is this what I think it is?" one Twitter user wrote.
"We have no choice but to stan," another person added.
Dua Lipa has been open about her love of anime in the past
It's no secret to Lipa's fans that she's a fan of anime. During a Wired autocomplete interview in December 2020, the "One Kiss" singer revealed that her favorite anime is Studio Ghibli's Ponyo.
"It's the cutest. I'm just obsessed with it," she said.
Later, Lipa debuted an animated music video for her song "Levitating," with nods to classic '80s and '90s anime series. One of the most prominent references was 1992's Sailor Moon, as an animated Lipa traveled through space to perform her music. Fans can check out the music video above.