Dua Lipa Sampled This 1930s Hit For Her Song 'Love Again'
'Future Nostalgia' included songs like 'Love Again' and 'Break My Heart.' However, Dua Lipa's iconic songs featured samples from other well-known artists.
Some Fear Street Part One: 1994 viewers might've noticed one song that sounded "eerily" familiar to Dua Lipa's "Love Again." However, Lipa is known for sampling other artists, putting her unique twist on beloved hits throughout the decades. 
Here's what we know about the Future Nostalgia track and some of its origins.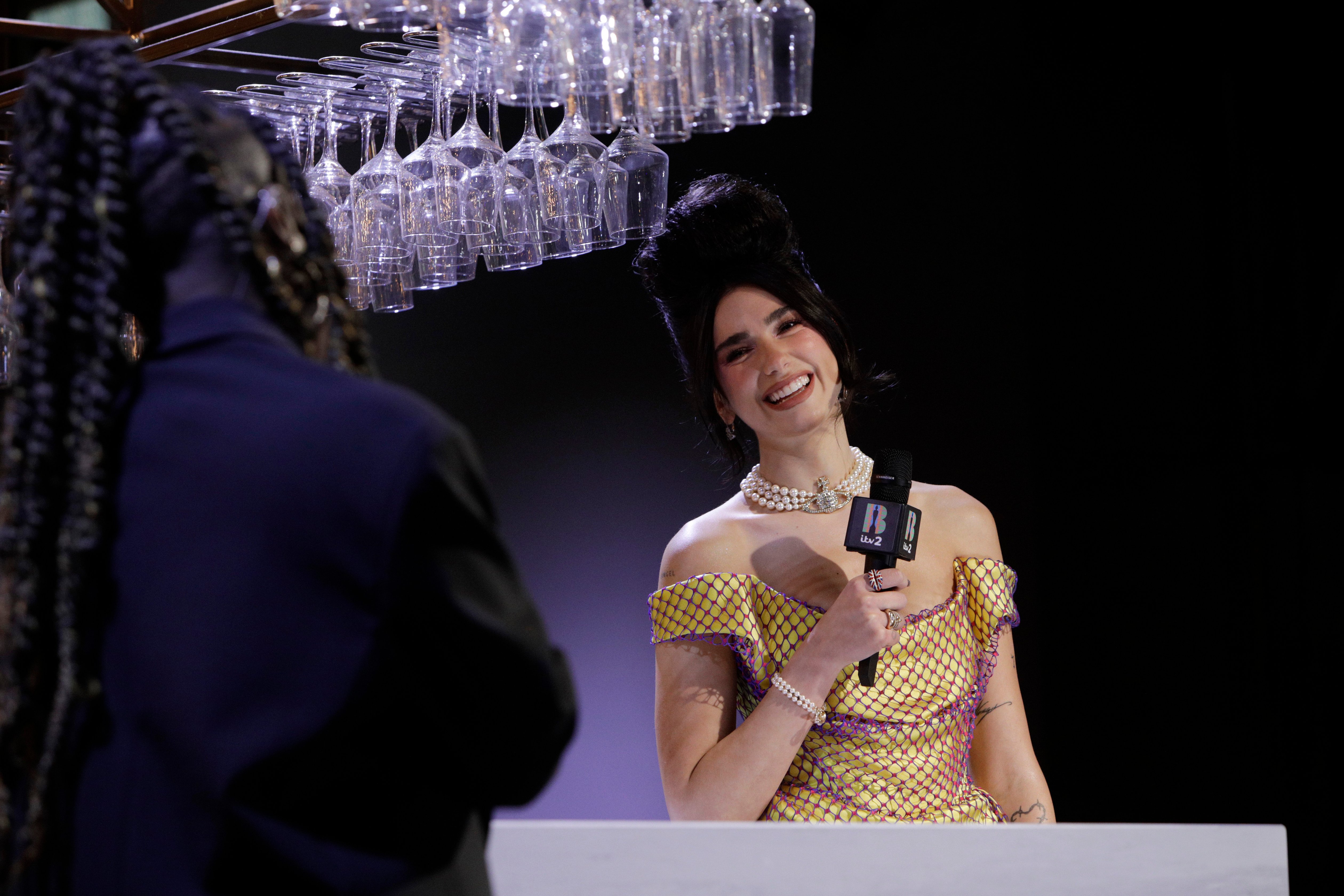 Dua Lipa released 'Future Nostalgia' and songs like 'Love Again' during 2020
She's known for songs like "Break My Heart," "Don't Start Now," and "Boys Will be Boys." Lipa is the chart-topping artist behind the 2020 release, Future Nostalgia. It's this album that featured the song "Love Again." 
"I do believe that when I put things into words and into writing, especially in songwriting, sometimes things do really come true," Lipa said during a video interview with Netflix. "Above all, I got to work with some of my close friends on making this song, and I'm so excited for you guys to all see how we made 'Love Again.'"
"Creating this song, I learned so much about myself," she continued. "This was a moment in my life that I thought I would never break out of." 
Since its Spotify debut, "Love Again" earned over 240 million plays. The music video for this production earned over 100 million views on YouTube, while the album it was featured on, Future Nostalgia, earned the Grammy Award for Pop Vocal Album. However, some fans noticed a similarity between this song and an already-released 1930s hit. 
'Love Again' by Dua Lipa samples one song from the 1930s
"Love Again" features new ideas and a fun, upbeat melody sung by Lipa. This track also contains a sample of the 1932 release titled "My Woman" by Lew Stone & the Monseigneur Band featuring Al Bowlly. Fans can hear similarities in the hook/riff section of Lipa's track.
Lew Stone & the Monseigneur Band may have created "My Woman" in the 1930s. However, decades later, the popular 1990s band White Town released its version of this song, titled "Your Woman," which currently has over 80 million Spotify plays. 
Dua Lipa wouldn't be the only person who sampled the 1930s track 
The song "Your Woman" was featured in the 1990s-themed installment of the 2021 Netflix original trilogy, Fear Street. Additionally, "My Woman" appeared in the 2007 romantic comedy, I Could Never Be Your Woman.
"Love Again" wouldn't be the only song by Lipa that pulled elements from already-released tracks. "Cold Heart" featuring Elton John included lyrics from the chart-topping track "Rocket Man." According to Who Sampled, the "Love Again" artist also used elements of "Need You Tonight" by INXS for her song "Break My Heart." 
Outside of creating music as a solo artist, Lipa worked with the girl group BLACKPINK and former Hannah Montana actor Miley Cyrus. Music by Lipa, including her song "Love Again," is available on most major streaming platforms. Fans can see this artist perform live along her Future Nostalgia tour.