Duchess of Cambridge Kate Middleton Might Be Royal But She Still Deals With 1 Problem Every Parent Has
Catherine, Duchess of Cambridge is undoubtedly one of the most famous members of the royal family. Many people most likely imagine her living quite the fairytale life behind palace doors, but the truth of the matter is, she is very down to earth. While Kate Middleton carries out royal duties on a regular basis, when she is off-duty, her life is pretty normal.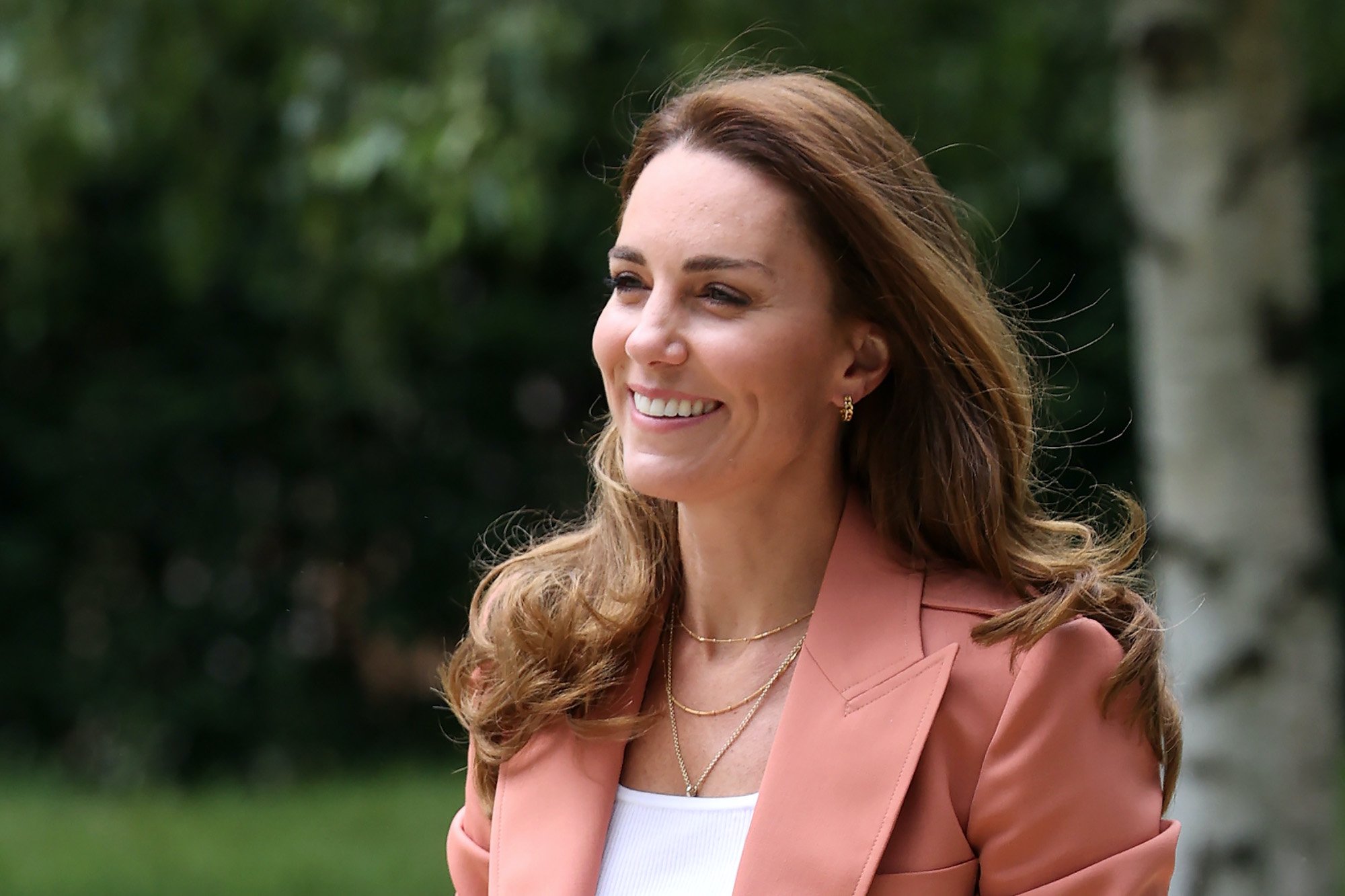 As a wife and the mother of three small children, Kate has responsibilities just like everyone else, and it is well-known that she is a very hands-on mom. In fact, when the duchess is dealing with her children, she has situations that are very relatable. Let's discuss how Kate might be a member of the royal family, but how she still deals with one problem that every parent has.
Duchess of Cambridge Kate Middleton might be a royal, but she still deals with one problem every parent has
Kate has so much on her plate when it comes to royal duties, and she has help taking care of her kids. So, what is the one big problem that she still deals with that so many other parents do? It turns out she struggles when getting her kids to cooperate for photos since she likes to capture memories occasionally.
Kate is a pretty talented photographer, with People reporting that she recently continued her work on a COVID-19 project called Hold Still, which asked people around the world to document images in the midst of the pandemic. She doesn't only work on professional projects, though.
Kate is one of the most photographed women in the entire world, but that doesn't stop her from pulling out her own camera when her kids are presenting the perfect photo opportunity, and according to Insider, she has captured some amazing images. They get annoyed just like any other small child, telling her "Mummy, please stop taking photographs!'"
What relatable things has Kate said about being a parent?
It is true that Kate's kids have royal titles, but that doesn't stop them from being regular children. It is easy to see from photographs that Kate adores being a mom to George, Charlotte, and Louis, and she has said some pretty relatable things about being a parent.
People reports that the duchess has talked about feeling "alone", going so far as to say that "you do feel quite isolated." She also said that the mental health of her kids is of utmost importance to her and that she hopes to "encourage George, Charlotte, and Louis to speak about their feelings" and to be supportive of other people.
How wonderful that the future queen is just like millions of other parents in so many ways.
Kate is really just a regular person
There are times when we look at Kate's style, and she is the perfect picture of glitz and glamour. Other times, we see the future queen, and she looks just like the rest of us, rushing about her day-to-day life in jeans and a cozy shirt, her long hair pulled into a convenient ponytail.
According to CafeMom, Kate is extremely down to earth, spending time with her children, and even whipping up her favorite home-cooked meals for the family. She does her own grocery shopping and deals with tantrums like every other mom out there!
In fact, she doesn't always rely on assistants to take care of the small details — at one point, the duchess was seen at the local store, shopping for Halloween costumes for her kids. She is just as easygoing when carrying out duties. Kate has been known to kick a ball around or reach for a racquet while visiting schools, never hesitating to get fully involved in whatever she is doing.
RELATED: Kate Middleton Took 1 Photo a Royal Photographer Would've 'Killed to Have Taken'