'Stranger Things' Creators, The Duffer Brothers, Have Worked on These Other Projects
The Duffer Brothers are famous for 'Stranger Things,' but their creative genius goes way back.
Matt and Ross Duffer became household names thanks to Stranger Things, but the Duffer Brothers are no strangers creating stories for movie and TV screens. Yes, their talents have become synonymous with the show, but the '80s-loving siblings' road to Stranger Things stardom was paved with passion, disappointment, and satisfaction.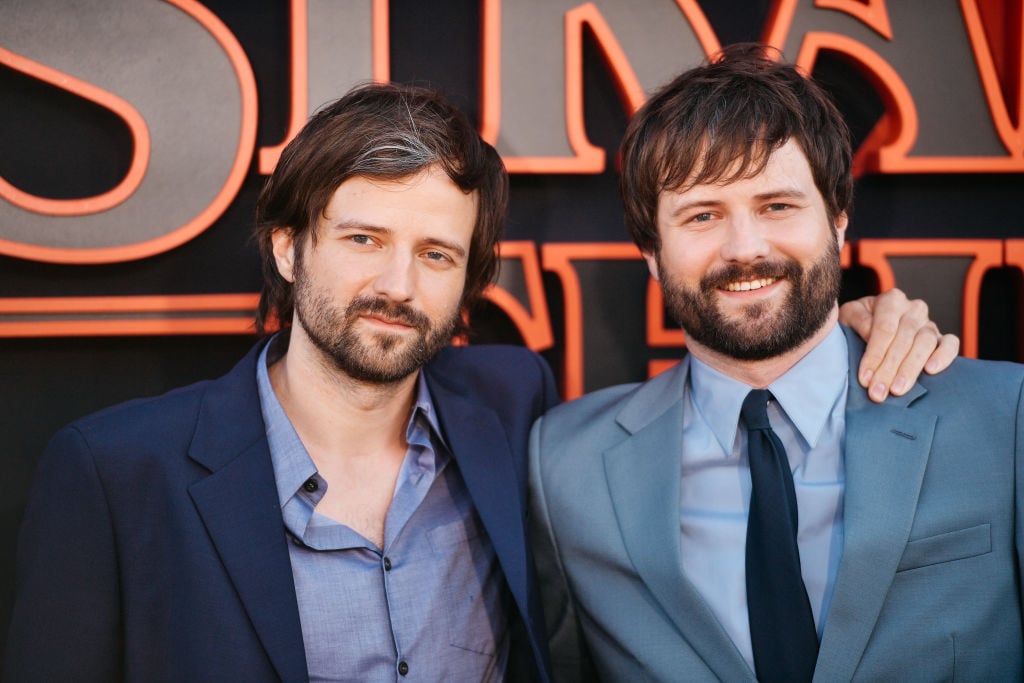 History of Duffer Brothers' works
The truth is the twin brothers started making their own movies before age 10. They grew up writing and creating stories together and wound up going to college together—something that was a requirement when choosing schools. The brothers told The Wrap:
"We just don't function that well apart when making these things, whether it's writing or anything.

We don't even know how we work alone. We started making movies in the third grade. That's how we developed, as a team. I didn't really have any interest in developing my skills separate from him."
Years after graduating from film school at Chapman University, the brothers wrote and sold Hidden, the first movie that earned them some money. Prior to that, they'd been met with disappointment while trying to shop other projects around Hollywood. Although they wrote and directed the Warner Bros.-backed film which starred Alexander Skarsgård, it wasn't considered a success.
But the movie attracted the attention of M. Night Shyamalan who hired them to write for his TV show, Wayward Pines. He's named as one their influences, as are Steven Spielberg, Stephen King, and John Carpenter. Their time working on Wayward Pines inspired them to create Stranger Things.
Before Stranger Things landed on Netflix, the twin duo knocked on a lot of doors in Hollywood and were turned down more than a dozen times trying to get the series made. In a 2016 interview with Rolling Stone, the Duffer Brothers said that no one wanted to make a show with child leads who were in peril. That is until Director Shawn Levy connected them with Netflix, and the rest is history.
Present and future endeavors for the creative siblings
In a short time, Stranger Things has become a beloved show that's spawned its own merchandise, soundtracks, and devoted fanbase. The Duffers have always said they intend for the show to end after four or five seasons, so fans should be prepared for the kids to grow up and beyond the dangers they've encountered in Hawkins, Indiana.
Although season four hasn't been formally confirmed yet, the door has been left wide open with the cliffhanger(s) at the end of Stranger Things 3. As the Duffer Brothers alluded to before, no one ever really dies in sci-fi.
The world of sci-fi, fantasy, and paranormal are genres that they love to write about, so it's likely they will stick to these areas for future projects. Is there anything new on the horizon? The only hint we could dig up was an old interview with Vulture where they said they have an idea for a sci-fi movie. But Ross said it'd be a long way off with Matt adding such a film would be different than Stranger Things, saying, "I think the goal right now is to focus on elevated genre with a focus on characters. And no more kids on bikes."