Who is The Duggar's 20th Child?
The Duggar family is one of the largest families in the United States. Michelle and Jim Bob Duggar have 19 biological children, and the world has watched them grow up through shows such as 19 Kids and Counting and Counting On. However, the two are actually parents to a 20th child named Tyler Duggar. Who is he?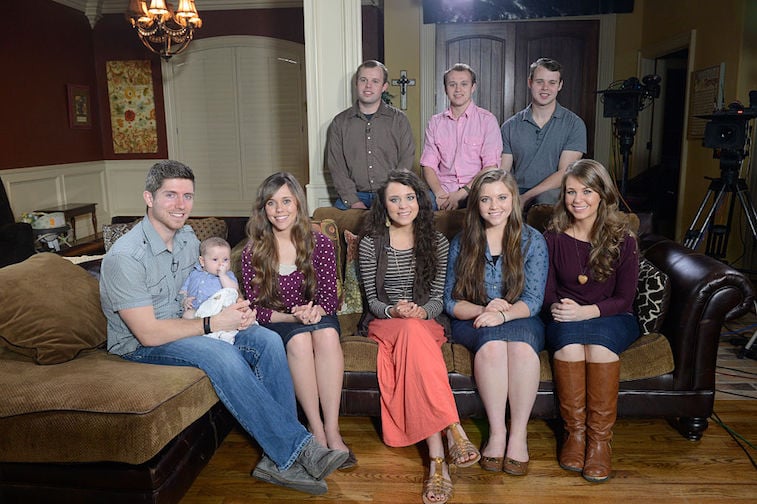 Michelle and Jim Bob have always vowed to have as many kids as God gives them
The Duggars were raised on very religious values. One of their beliefs is that God is in charge of how many children they have. The family doesn't use birth control, nor do they believe in abortion. To them, it is entirely up to God how large their family will be. However, this wasn't always the case. Michelle was using birth control when she got pregnant more than 30 years ago; they lost the baby, and that's when they changed their ways. So if a child needed help and it landed upon Michelle and Jim Bob to take in that child, they would.  
The two adopted Michelle's niece's son, Tyler Duggar
Michelle's sister, Carolyn, has a troubled daughter. Carolyn's daughter, Rachel Hutchins, was only a teenager when she got pregnant with her son, Tyler. And unfortunately, she was going through a lot and couldn't take care of him. Hutchins reportedly was homeless and unemployed several years back, and she relinquished custody of Tyler to her mother, Carolyn. However, Carolyn suffered a stroke, rendering her incapable of caring for Tyler. That's when Michelle and Jim Bob stepped in. They became Tyler's legal guardians, and in 2016, the two finalized the adoption of their newest son.
Tyler isn't biologically theirs, but the Duggars treat him as though he is
While Tyler's name doesn't start with a "J" the way all of his cousins' names do, he is still just as much a part of the family as the other Duggars. On an episode of Counting On last season, Duggar helped his cousins bake a cake for John and Abbie Duggar's wedding, and besides his first name, nobody would ever be able to tell he wasn't an original Duggar. It's been nearly three years since he was officially adopted, and he seems to have taken well to his new home.
Tyler still has a relationship with his mother
Although Tyler is no longer in his mother's care, he does still have a relationship with her. Michelle and Jim Bob allow Rachel Hutchins to spend time with her son during supervised visits. But at the end of the day, Tyler goes home with the Duggars. He's developed a very close relationship with his family members, and when the Duggars' grandmother passed away recently, Jessa wrote a loving comment on her post about her grandmother's relationship with Tyler. "My parents have taken in their great nephew, Tyler. Grandma always counted him as her own grandson," Jessa wrote. Some of the Duggar daughters have discussed adopting down the road. Watching their parents take in Tyler and give him a better life may have inspired them in part to want to do the same for other children someday.
Check out Showbiz Cheat Sheet on Facebook!