Duggar Family Followers Think Kendra Caldwell Is Pregnant After She Surfaces in Jeremiah Duggar Wedding Video
Joseph Duggar and Kendra Caldwell married in 2017 and already have three children together. Duggar family followers suspect the couple's fourth child is on the way.
The Duggar family is celebrating some big events lately. Jeremiah Duggar married Hannah Wissmann on March 26. The family is also awaiting the arrival of Jedidiah Duggar and Katey Nakatsu's first child. Jill Dillard and Derick Dillard announced a pregnancy, too. Duggar family followers are convinced that they aren't the only ones expecting, though. Kendra Caldwell appeared at Jeremiah and Hannah's wedding and family followers feel certain she's sporting a baby bump. 
Duggar family followers suspect Kendra Caldwell is pregnant 
Jeremiah Duggar and Hannah Wissmann's wedding was the first time several Duggar family members appeared in public in months. The family largely stepped out of the spotlight after Josh Duggar's April 2021 arrest. Although not the greatest of quality, the video has some Duggar family followers thinking Kendra Caldwell is pregnant.
A Reddit user posted stills from the video that appears to show Kendra far along in a fourth pregnancy. She is seen standing at the ceremony speaking with another family member. She appears to be holding her youngest child. While grainy, the video does support the notion that Kendra might be expecting. It isn't the first time Duggar family followers suspected the mother of three was pregnant with her fourth child. In January 2022 Kendra was spotted in Jedidiah Duggar, and Katey Nakatsu's gender reveal video. Followers thought Kendra appeared pregnant then, too. 
Joseph and Kendra Duggar have gone quiet on social media 
Joseph and Kendra were never the most prolific Instagram posters. The duo lives a relatively quiet life in Springdale, Arkansas. Still, their Instagram behaviors seem to have changed in the wake of Josh Duggar's trial. 
Joseph and Kendra had previously shared news of their pregnancies on the social media platform and regularly took to Instagram to share snapshots from their life together. They last posted in November to celebrate their oldest daughter's birthday but fell quiet after that. They did not acknowledge their youngest child's first birthday publicly. 
Joseph and Kendra's online behavior isn't unique, though. In the wake of Josh's child pornography trial, several Duggars have altered their posting style. Jinger and Jeremy Vuolo opted to remove photos of their children from their feeds following the arrest. Josiah Duggar and his wife, Lauren Swanson, cleared out their Instagram account, leaving just a couple of photos behind. They have since gone completely inactive. 
Joseph and Kendra Duggar are on track to have a large family 
Jim Bob and Michelle Duggar might not be the only Duggar family members who have a large number of children. While some of the Duggar kids have opted to keep their family sizes comparatively small, Kendra and Joseph appear to be on track to match Jim Bob and Michelle, if not surpass them.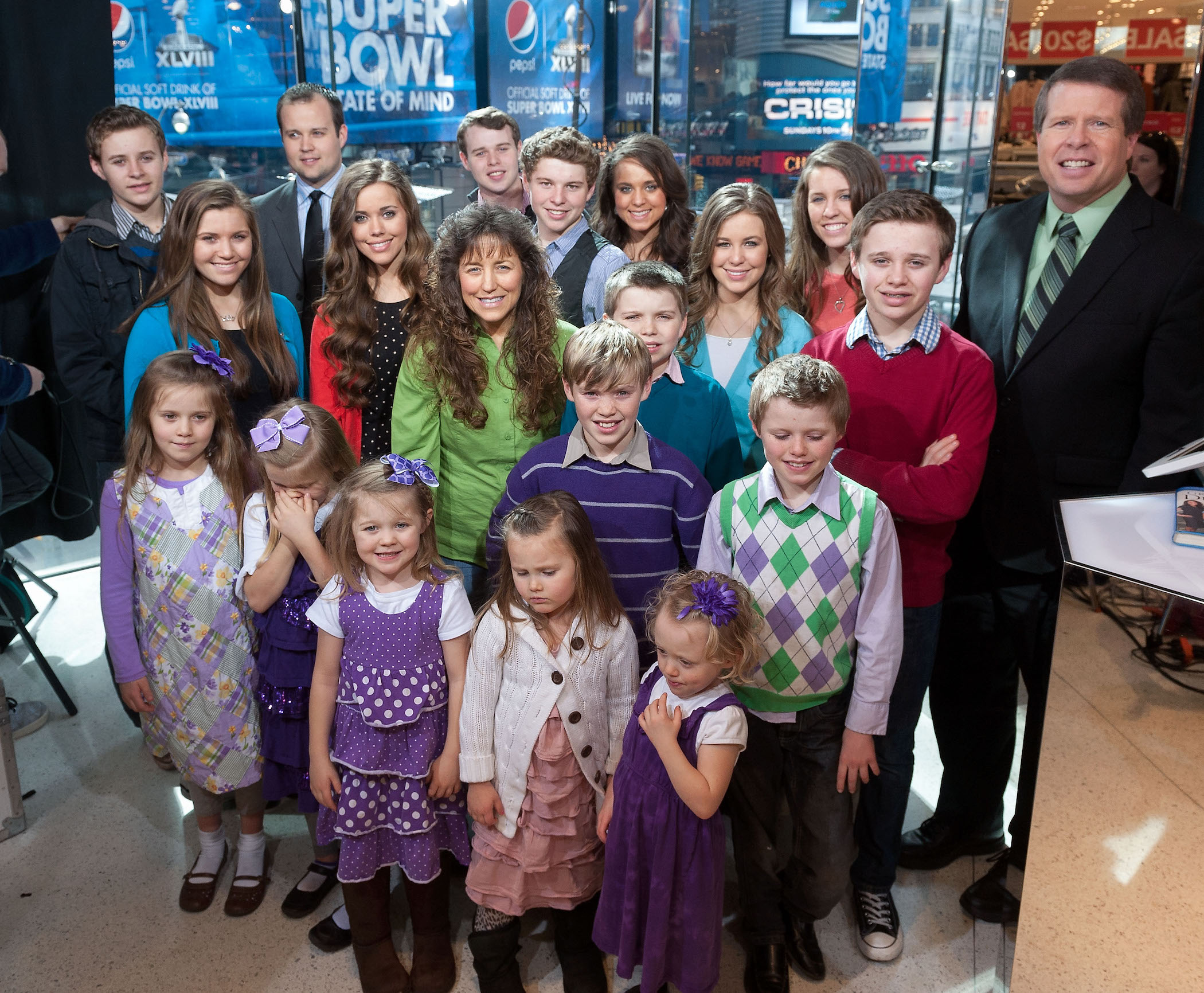 The duo married in 2017 and has since welcomed three children. Their first child, Garrett Duggar, was born exactly nine months after Joseph and Kendra's wedding. Their second child, Addison Duggar, arrived 17 months later. The couple announced that they were expecting baby number 3 less than a year after that. Brooklyn Duggar was born in February 2021. 
If Kendra is as close to a due date as Duggar family followers suspect, she and Joseph are on track to have four children under four years old. The rapid expansion of their family puts them on track to have at least as many children as Jim Bob and Michelle, if not more. The couple told Us Weekly that they, like Jim Bob and Michelle, are leaving the number of children they have up to God.