Duggar Family News: Jedidiah and Katey Duggar's Gender Reveal Has Fans Assuming More Pregnancy Announcements Are on the Way
Duggar family followers have spied what they believe are several more baby bumps during Jedidiah Duggar and Katey Nakatsu's gender reveal party.
Jedidiah and Katey Duggar are expecting their first child. The pregnancy announcement for the Duggar family was overshadowed by Josh Duggar's trial and the ongoing drama inside the Duggars' Springdale, Arkansas, compound. Now that Josh has been convicted and things have quieted down, Duggar family followers have turned their attention to the couple. A gender reveal video suggests that Jed and Katey aren't the only Duggars expecting a new baby. Some are theorizing that they aren't even the only Duggars expecting a little boy, based on the reaction of family members present for the event.
Jed Duggar and Katey Nakatsu revealed they are expecting a boy
It's a boy for first-time parents Jed Duggar and Katey Nakatsu. The couple, who wed in a surprise ceremony in April 2021, uploaded their gender reveal party footage to YouTube. Their announcement breaks up a long string of Duggar granddaughters.
Jedidiah and Katey announced their pregnancy via Instagram in September 2021. They didn't share an exact due date. Instead, the couple revealed that baby boy Duggar will arrive in the spring. Family followers think an April 2022 arrival seems most likely.
Duggar family followers theorize that more Duggars are expecting sons
The Duggar kids largely appear to be following in their parents' footsteps. So far, most adult children have married young and started families in short order. Each year, the number of Duggar grandchildren in the family grows substantially. But the additions haven't been even. The Duggar family has had a baby girl boom over the past few years.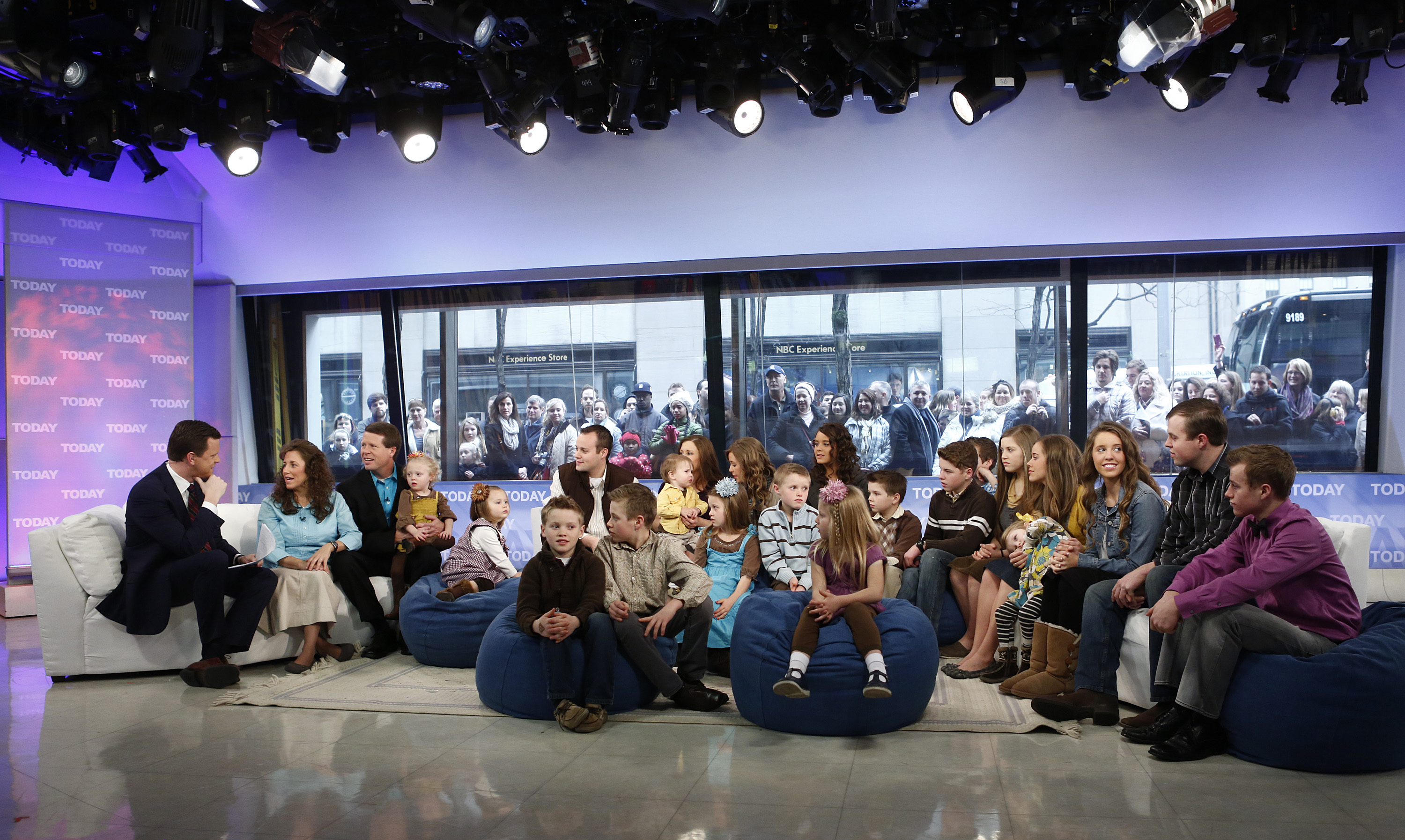 The last male grandchild born in the Duggar family was Garrett Duggar, Joseph and Kendra Duggar's first child. Since then, 11 girls have been added to the family, including Josh and Anna Duggar's youngest child, Madyson Duggar. Technically, Jedidiah and Katey's announcement should have been a big deal to the family. After all, they are breaking up the long streak of girls with a new baby boy. But Duggar family followers noticed that the Duggar family had decidedly muted reactions.
While there have not been any additional pregnancy announcements from the Duggar camp, family followers think Katey isn't alone in her pregnancy. In fact, some believe the family's muted response suggests other Duggar family members will welcome boys into the family soon.
So which Duggar family members could be pregnant?
While the entire Duggar family wasn't present at Jedidiah and Katey's gender reveal party, more than a few of Jed's siblings and their spouses were on hand. For example, the camera panned around the park to show Lauren Swanson and Kendra Caldwell.
Lauren is married to Josiah Duggar, and Kendra is married to Joseph Duggar. Both, according to some Duggar family followers, might have been sporting baby bumps. Lauren and Josiah share one daughter, 2-year-old Bella Duggar. Joseph and Kendra are parents to three children.
According to Duggar Data, several other Duggars are "overdue" for pregnancy announcements, based on a prediction model. Joy-Anna and Austin Forsyth, for example, are due to announce another pregnancy. They welcomed their daughter, Evelyn Forsyth, in August 2020. John David Duggar and Abbie Burnett are "overdue" for an announcement, as well. Who will be the next Duggar to announce a pregnancy is still anyone's guess.