Duggar Family's More Subtle Baby Name Themes
The Duggars may have become famous due to their supersized nature. Their baby name theme made them easier to memorize, too. But the Duggar kids aren't making it that obvious.
Jim Bob and Michelle Duggar gave each of their children a name that begins with J. However, the next generation of the Duggar family isn't carrying on that theme. That doesn't mean the Duggar kids don't have baby name themes, though. Some are obvious, and some are pretty subtle. Jill and Derick Dillard and Jeremy and Jinger Vuolo have the most subtle naming themes so far. 
Only 1 Duggar family couple has followed a letter theme 
Michelle and Jim Bob may have opted for a letter theme, but only one of their children has followed suit so far. Disgraced former reality TV star Josh Duggar and his wife, Anna Duggar, announced that they would follow a letter theme during their first pregnancy in 2009. They haven't wavered from it. 
Each of their seven children has a name that begins with M. Their recent addition, however, has the most curious name. Madyson Lily Duggar was born just weeks before Josh Duggar's trial on child pornography charges began. Seasoned Duggar family followers pointed out that the couple's decision was odd, considering Josh was outed as an adulterer when his name was released as part of the Ashley Madison data breach. 
Jill Dillard and Derick Dillard have given their sons names that match 
Jill Dillard and her husband, Derick Dillard, will have the chance to break their current subtle name theme if they choose. But some Duggar family followers are certain they'll continue it. The couple is expecting another baby boy this summer. If they continue their name theme, they'll need to pick out a biblical name that ends in the "el" sound.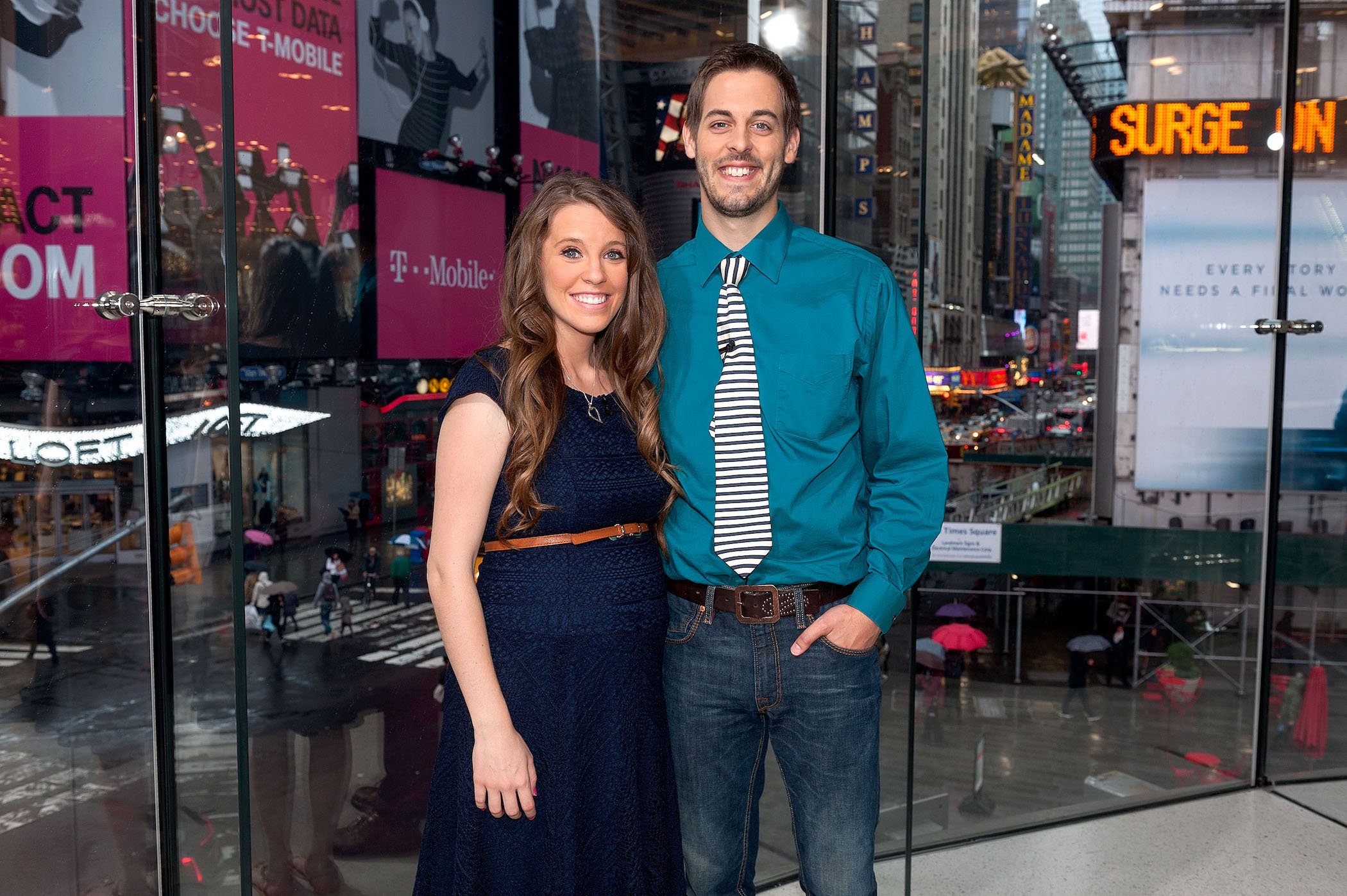 Jill and Derick's eldest son, Israel Dillard, and their second child, Samuel Dillard, have names that end in "el." The names are both biblical, too. Thankfully, the duo has plenty of options available if they choose to continue the theme. Daniel, Gabriel, Axel, and Nathanael all fit the bill. 
Jinger and Jeremy Vuolo have a bit of a theme going, too
Derick and Jill aren't the only Duggar couple who have chosen a seemingly subtle naming theme. Jinger and Jeremy Vuolo are parents to Felicity Nicole Vuolo and Evangeline Jo Vuolo. It's easy to see that both names have a similar feel, but did you notice that both names are four syllables? The theme goes further than that, though. 
Felicity shares her middle name with Jinger. Evangeline's middle name is a tribute to Jeremy's middle name, Joseph. The couple's youngest child was born in November 2020. 
While some Duggar family followers are certain Jinger and Jeremy will be expecting baby No. 3 sooner rather than later, no announcement has been made yet. If they eventually have a third girl, they have more than a few names that would work with their current naming theme. Isabella, Valentina, and Penelope all have four syllables and feel similar in style.