Duggar Family: Which Duggar Kids Were Gifted Homes by Jim Bob Duggar?
Jessa Duggar wants family followers to know that Jim Bob Duggar didn't buy her house. The father of 19 has gifted his kids houses before, though. Jessa's first home was in the family for decades, for example.
Jessa Seewald went on the defensive this week after fans questioned whether Jim Bob Duggar had gifted her the home she and her family are moving into. While Jessa said followers were "lying" and insisted her father had never given her a home, the question wasn't entirely off base. Jim Bob has a well-documented history of gifting his married children homes. Jessa received a starter home when she married Ben Seewald, as did several of her siblings. So how many Duggar kids have had housing provided for them? 
Two different couple's called Jessa's starter house home during the early years of their marriages
Jessa Seewald's starter home appeared regularly on Counting On, but the house was featured on TLC long before Jessa and Ben moved in. Josh Duggar and his wife, Anna Duggar, moved into the home after returning from their honeymoon in 2008. The couple lived in the house until 2013, when they moved to Washington D.C. 
The home sat vacant until Jessa and Ben got married the following year. Jessa and Ben returned from their honeymoon and moved directly into the house. They didn't become homeowners until 2017, though. According to Radar Online, Grandma Mary Duggar sold them the house for just $1. 
Josh and Anna didn't stay in Washington D.C. for too long. After back-to-back scandals, the couple retreated to Arkansas, where they lived in a farmhouse until 2019. After selling their farmhouse, Josh and Anna moved onto the Duggar property, and into a refurbished warehouse. Josh is currently living in the Washington County Detention Center. His wife and seven children are believed to be living in the warehouse still. 
Joseph Duggar and Kendra Caldwell live on Duggar family property 
When Josh and Anna sold their farmhouse, they moved back onto the Duggar family compound, but they weren't the only adult Duggars living on the family's acreage. Joseph Duggar and his wife, Kendra Caldwell, also live on land owned by Jim Bob and Michelle Duggar. When Joe and Kendra tied the knot, they opted to have a log cabin, previously owned by Mary Duggar, moved onto the Duggar land. 
There is no word on exactly how much the couple paid for the cabin. Most Duggar family critics assume the home was gifted to Joe and Kendra as a wedding present. According to a segment on the family's show, Counting On, the couple renovated the property and relied on a surplus of furniture at the Duggar compound to make the house feel like home. Three children later, they are still living in the cabin.
Justin Duggar was gifted a mobile home that he later flipped 
Justin Duggar, 19, was the youngest Duggar to wed. Engaged just days after turning 18 in November 2020, Duggar family followers initially questioned where Justin would set down roots since his bride lived in Texas. Shortly before their wedding, Justin purchased a mobile home from Jim Bob Duggar for $1.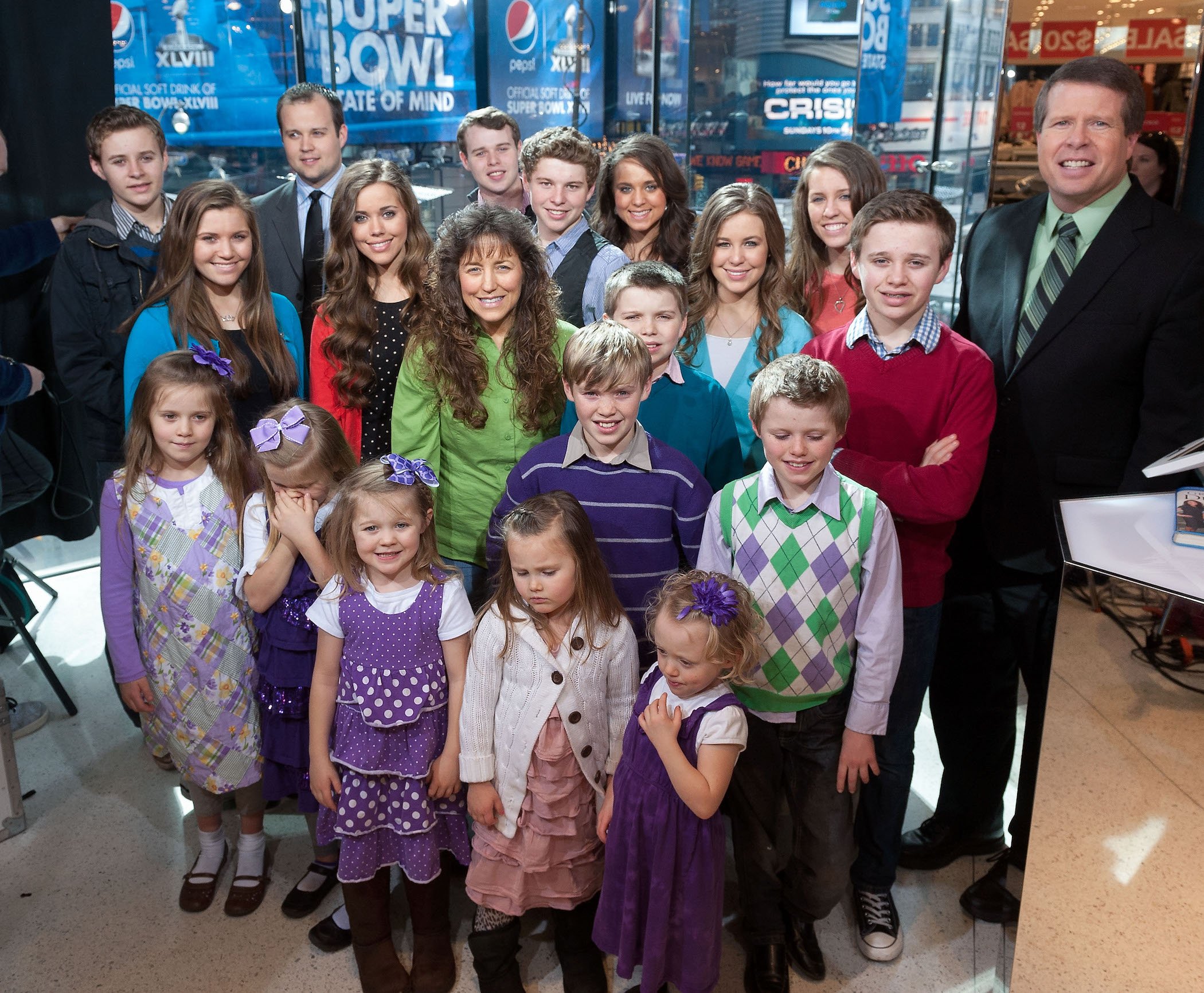 Duggar family followers assumed Justin and Claire Spivey would be living in Arkansas thanks to the generous gift. That wasn't part of the plan, though. According to the U.S. Sun, Justin listed the house for sale in January 2021, just a month before his nuptials. Justin and Claire are living in Texas. 
Joy-Anna Forsyth and Austin Forsyth purchased a pad from Jim Bob for a steal, too 
Justin, Joseph, and Jessa weren't the only Duggars who were given a chance to buy a home on the cheap. After a few years of living in a camper, Joy-Anna Forsyth and her husband, Austin Forsyth, decided to trade in their wheels for a traditional home. They purchased a 3-bedroom, 2-bathroom house for just $10. The previous owners were none other than Jim Bob and Michelle. 
Joy and Austin, like her siblings, picked up the house for a steal, but the couple was reportedly responsible for its renovations. Joy and Austin documented the process on their YouTube channel. They gutted the kitchen and laid down new wood floors before settling into life as a family of four. 
While the nature of Jessa and Ben's newest property procurement remains a bit of a mystery, it's safe to say that several of the Duggar kids have been gifted properties by their parents. Whether they are paying more than $1 for those properties in a more casual transfer of funds is anyone's guess, but legally the Duggar siblings have paid less than the price of the average lunch for the homes they sleep in at night.