Duggar News: Anna Duggar Finally Announces the Pregnancy Family Followers Have Long Suspected
Duggar family news might be released more slowly than ever, but that doesn't mean big things aren't happening. Since the start of the year, the Duggars have welcomed one grandchild, announced Jessa Seewald's pregnancy, and added two daughters-in-law to their group. The big announcements aren't stopping either. Anna Duggar, Joshua Duggar's wife, is the latest member of the family to share some exciting news. Unfortunately For Anna, exactly no one was surprised.
Anna Duggar is officially pregnant with baby number 7
Anna and Josh will welcome their seventh child sometime in the fall of 2021. The announcement, made via Instagram on April 23, finally put to rest months of speculation. Suspicions about Anna's pregnancy began as early as January 2021. Rumors started to swirl when family critics noticed that Anna was hiding her body in family photos and videos.  
While Anna did not reveal her due date, she did leave followers a few hints. The mother of 6 indicated that she is due in the fall of 2021. She offered the same vague due date when she announced her sixth pregnancy in April 2019. One thing is notably different, though. This time, Anna and Josh announced their baby's gender at the same time as their pregnancy announcement. When Anna was pregnant with Maryella Duggar, they didn't post a gender reveal until June 2019. Maryella was born in November 2019. Family critics strongly believe Anna is further along in this pregnancy than she was when she announced her pregnancy two years ago. They suspect she will welcome baby number seven sometime in September.
Anna Duggar is just the latest Duggar to keep a big secret for longer than usual
Anna's news isn't a big surprise. The way she went about announcing her pregnancy is a little different than her past announcements, though. There might be a good reason for it. The way she went about announcing her newest pregnancy appears to be a part of a growing trend. The 32-year-old former reality TV star has joined in the Duggar family's new strategy of keeping big life news secrets for as long as possible.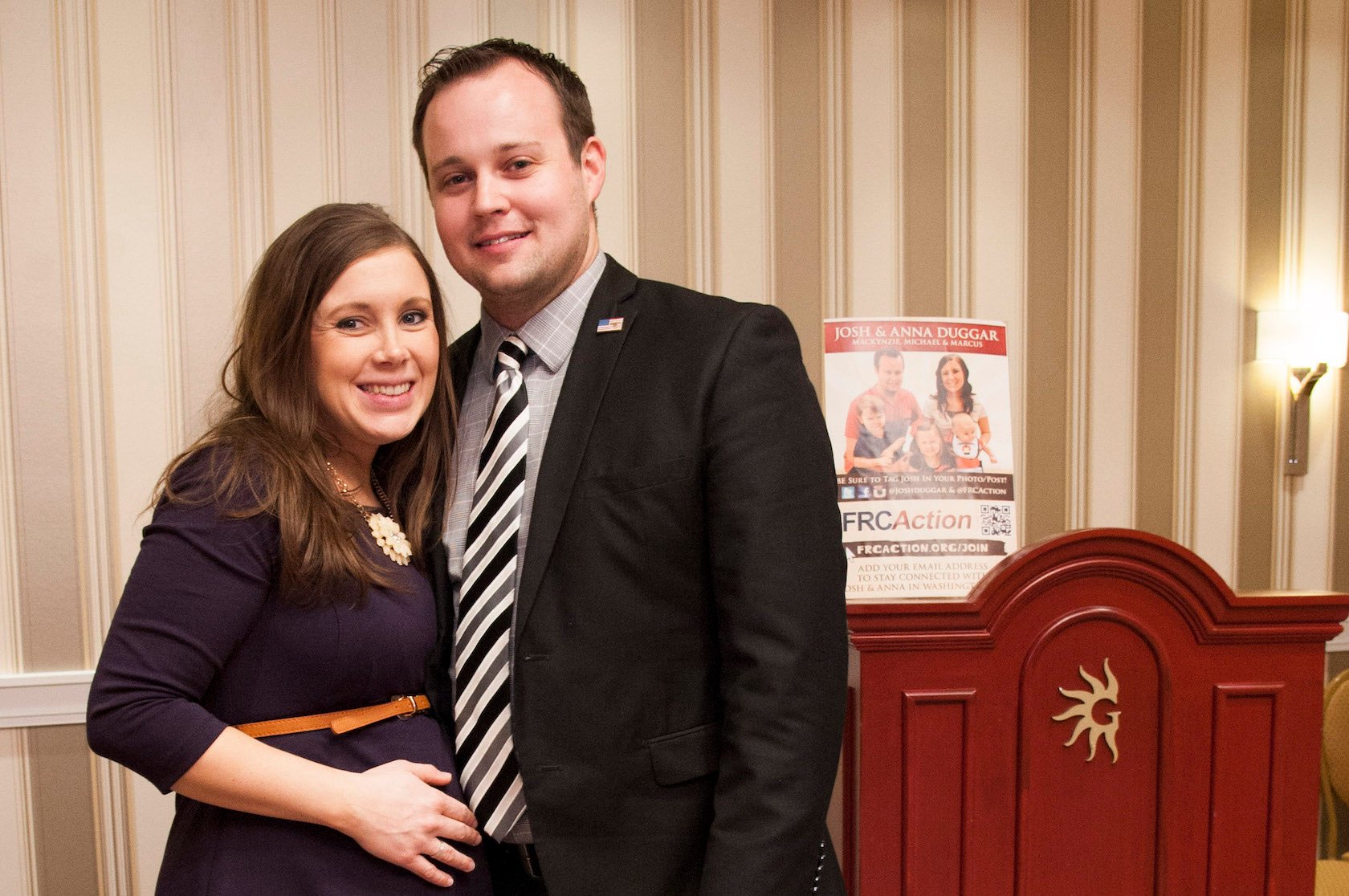 In recent months the Duggar family has fallen uncharacteristically quiet. They kept Jedidiah Duggar's relationship, engagement, and wedding secret until the couple was officially married, for example. They have also been slow to share pregnancy news, and family followers strongly believe several secret courtships are underway.
Are there any other secret Duggar pregnancies?
Family critics don't think Anna is the only one keeping a low profile in recent months. There may be reason to believe another Duggar baby boom is happening. Right now, Jessa and Anna are the only Duggars who have announced their pregnancies publicly, but that doesn't mean they are the only ones expecting. 
The U.S. Sun notes that critics strongly suspect Lauren Swanson could be pregnant again. The speculation began after a photo of Lauren seemed to reveal a baby bump. Still, it is equally possible that Lauren's dress was just sitting oddly when the photo was snapped. Lauren and her husband, Josiah Duggar, welcomed a daughter, Bella Duggar, in November 2019. They have yet to respond to the pregnancy speculations. Family critics believe Abbie Burnett might be pregnant, too. Followers have noticed that Abbie appears to be strategically angling herself in photos to hide her midsection.