Duggar News: Are Jeremiah Duggar and Jana Duggar Dating Siblings?
Duggar family followers seem pretty certain that Jana Duggar is finally in a courtship. While Jana nor her potential beau have confirmed the romance, neither has denied it, either. News of a possible love match for the 31-year-old Duggar may have allowed another Duggar courtship to slip under the radar. There is reason to believe that Jana's younger brother, Jeremiah Duggar, might be courting, too. Even more interestingly, Jana and Jeremiah might be courting siblings.
Jana Duggar is believed to be courting a man named Stephen Wissmann
For years, Duggar family followers have theorized about Jana's perpetual singledom. The 31-year-old is a bit old to be single in the Duggar family's culture. Over the years, followers have linked Jana to several men, but nothing has ever come of it. This time, they seem convinced that Jana is dating Stephen Wissmann.
Stephen, 27, is a pilot who also makes furniture. He is the 8th of 13 children and lives in Nebraska with his family. Duggar followers first spotted Stephen and Jana together at the Wissmann family Christmas back in December. Fans also saw the pair hanging out together in Texas for Justin Duggar's wedding. Shortly after rumors of a courtship began to swirl, the Wissmann's shut down their blog. Does that all add up to a romance? Not quite, but it's the closet that Jana has gotten, at least publicly.
Duggar family followers think Jeremiah Duggar might be courting Stephen's sister, Hannah Wissmann
Earlier in March, Duggar family followers believed that Jeremiah Duggar could be courting Katey Nakatsu. Now, it has been made public that Jedidiah Duggar, Jeremiah's twin, is engaged to Katey. That doesn't mean Jeremiah is still single, though. Katie Joy of Without a Crystal Ball has reported that Jeremiah is courting someone and that someone may be Hannah Wissmann, the younger sister of Stephen.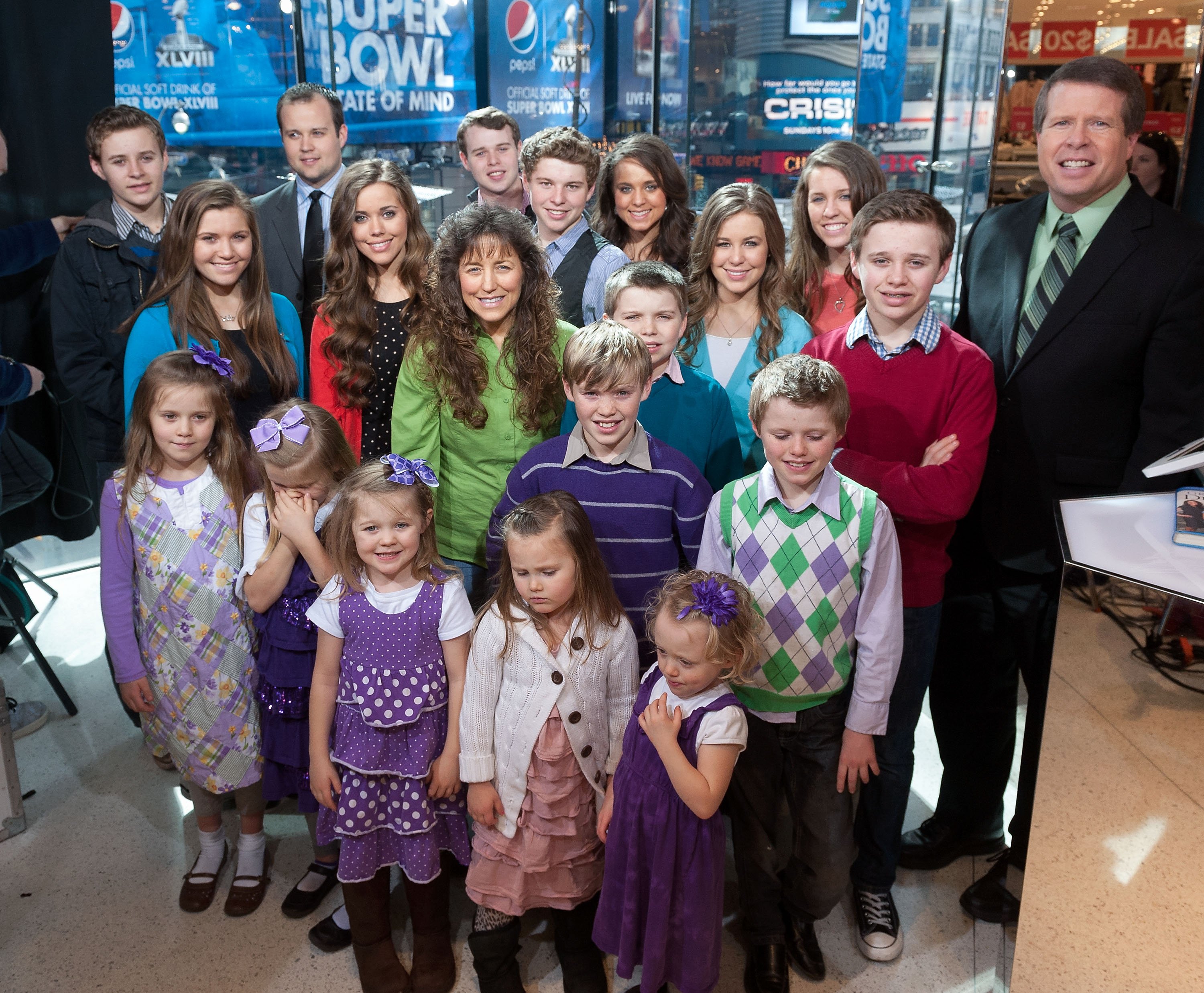 Duggar family followers spotted Jeremiah close to Hannah during a recent trip to Texas. Photos of Jeremiah standing near Hannah surfaced the weekend after Justin Duggar and Claire Spivey's wedding. While the Wissmann's may have just been in town for Justin's wedding, the fact that Jeremiah, Jana, Hannah, and Stephen spent a ton of time together away from the wedding venue has fans thinking more is going on.
Will the Duggar family be making an announcement anytime soon?
If reports are to be believed, the Duggar family may have four courtships in the works right now. Rumor has it that Jana, Jeremiah, Jedidiah, and Jason Duggar are all in relationships. Jed's upcoming wedding is pretty much confirmed. Jana, Jeremiah, and Jason's courtships, however, are a bit more mysterious. So, when will the Duggars make an announcement?
There is reason to believe that the Duggar family might be waiting for the newest season of Counting On to start before they begin to announce big family moments. First up would likely be Jed's wedding to Katey. Since the couple appears to be getting married in April, presumably, their courtship will be featured in the upcoming season of Counting On. Family followers hypothesize that Jana's romance will be kept under wraps until the season finale and will be capitalized on in a subsequent season. When the family would announce Jeremiah and Jason's potential courtships remain unknown.