'Duggar News': Did Derick Dillard Just Imply More Duggar Family Rifts Could Happen?
The Duggar family is at the center of a massive scandal. Josh Duggar, the family's eldest son, was arrested on April 29 on charges stemming from the possession of child pornography. Derick Dillard, Jill Duggar's husband, isn't talking about Josh, but he's made it clear a lot is going on inside the Duggar family home.
News of Josh Duggar's arrest on April 29 rippled across the world. By now, four days after the former reality TV star's arrest, several Duggar family members have issued statements regarding the charges. Some were better received than others. Duggar family critics were anxiously awaiting what Derick Dillard would have to say about the current events. While he and his wife, Jill Dillard, issued a family statement, Derick also took to Twitter to discuss other Duggar-related issues. The law school graduate and father of two had some pretty interesting things to say about what could be coming to the Duggar family in the future. 
Derick and Jill Dillard issued a public statement in the wake of Josh Duggar's arrest
Jill and Derick, along with several other siblings, issued statements in the wake of Josh's arrest. Jill and Derick's message was the vaguest of any. When contacted by the media, the couple simply stated that they had just learned of Josh's arrest and found it "very sad." The vague comment appears to be a calculated one, aimed at further distancing Jill and Derick from the rest of the Duggar family. They've worked diligently to do so for several years.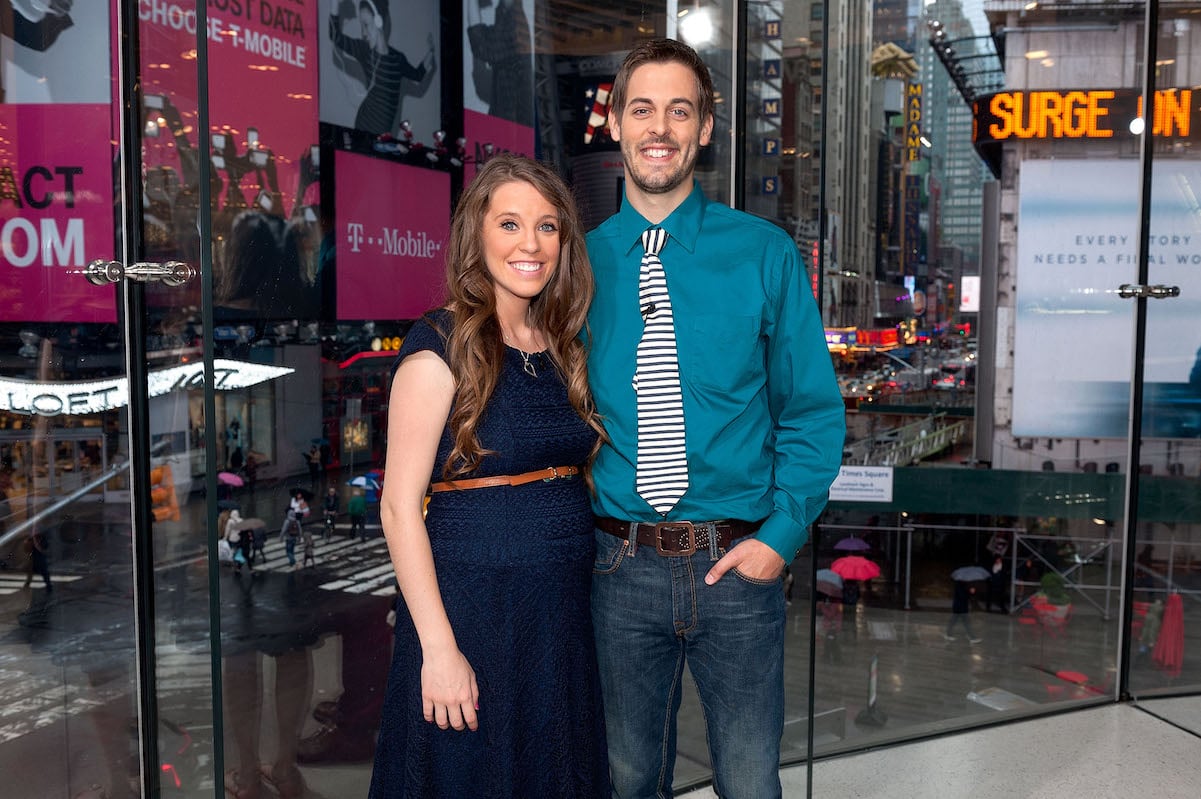 Jessa Seewald was dragged on Instagram for her statement. She said that she and her husband, Ben Seewald, "stand against pornography in any form." Readers accused her of being "tone deaf", attempting to downplay her brother's alleged crimes, and pushing a separate agenda. Jinger Vuolo, along with her husband, Jeremy Vuolo, also issued a statement. In their message, they condemned child abuse in all forms and supported the judicial process. 
Derick Dillard insinuated that there may be more Duggar family member interested in leaving Counting On
Derick has stuck to his formal, public statement about Josh's arrest. He has chosen not to delve too deeply into the charges against his brother-in-law or what it means for the Duggar family as a whole. He, however, isn't staying quiet about what else might be going on behind closed doors. The father of two took to Twitter on May 2 to respond to a user who insisted Counting On should remain on the air. Derick suggested a cancelation was in order. 
In one response, Derick hinted that more members of the Duggar family are or were interested in leaving Counting On but can't do so because of the legal implications. If more of the older kids were to go, more rifts within the family would likely occur. Jill and Derick walked away from Counting On in 2017, and both have stated that they were bullied into filming. Derick and Jill eventually sued to receive pay for their time and have largely cut ties with the Duggar family. Thus far, they are the only couple who has openly defied Jim Bob and Michelle Duggar. If Derick is telling the truth, more of Jill's siblings could do the same. 
Will TLC finally pull Counting On from the airwaves? 
The Duggar family has a long history with TLC, the network that hosts their reality TV show. TLC aired their first Duggar family special way back in 2004. Several more specials, including three in 2006 and one in 2007, were aired by the network before the Duggar family was given their first reality TV show. 19 Kids and Counting ran from 2008 until 2015. When back-to-back scandals rocked the family, the series was canceled.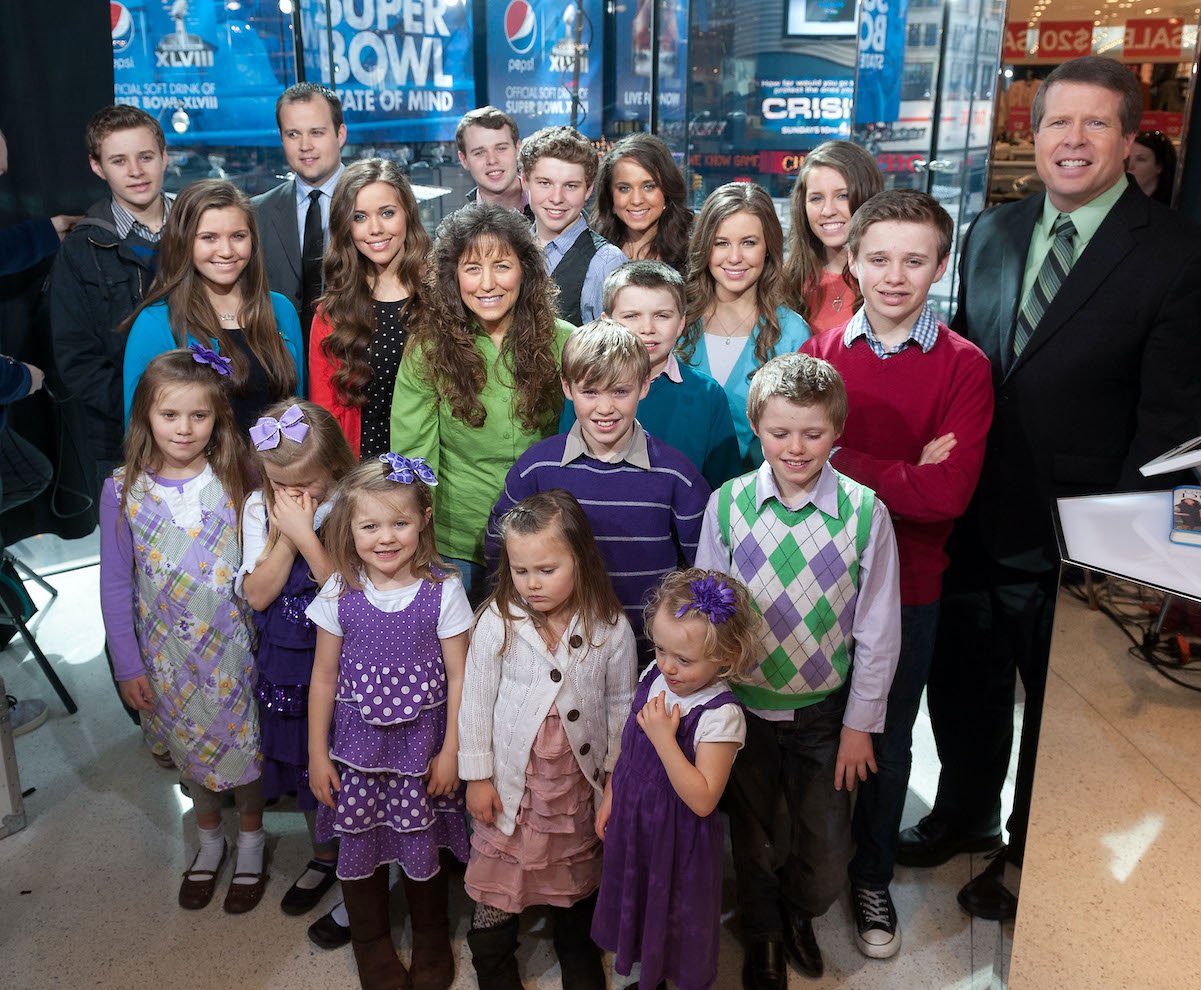 The Duggar family wasn't off the air for long, though. Just seven months after intense scrutiny forced TLC to pull 19 Kids and Counting, the Duggar family appeared in a rebranded series. Counting On, they insisted, was a different show. Derick has vehemently disagreed with that sentiment on both Twitter and Instagram. With more legal trouble for Josh, critics wonder if TLC will finally cut ties for good. TLC did issue a statement to People regarding Josh's arrest shortly after the news was made public. The network never mentioned the fate of Counting On. Instead, the network aimed to remind viewers that Josh had not appeared on camera since his initial scandals. They said, "19 Kids and Counting has not aired since 2015. TLC canceled the show on the heels of prior allegations against Josh Duggar, and he has not appeared on-air since then."