Duggar News: Joy-Anna Duggar Liked an Instagram Post That Criticized Rebel Sister, Jill Duggar
Jill Duggar's family drama isn't exactly Duggar family news, but Joy-Anna Duggar's lack of support comes as a bit of a shock.
Jill Duggar doesn't see eye-to-eye with her parents, Jim Bob and Michelle Duggar. That should come as no surprise. Most of the Duggar kids have chosen to stay quiet about which side of the fight they fall on, though. Still, Duggar family followers have debated which of the Duggar siblings agree with Jill and which are sticking with their parents' beliefs. Now, it is confirmed that Joy-Anna Duggar is firmly on Team Duggar. The mother of two and Jill's former charge liked an Instagram confession that lambasted Jill and Derick Dillard for "profiting" from the family rift.
The Dillards' problems with the Duggar family aren't exactly news
Jill Duggar has been at odds with the Duggar family for what seems like years. For more than a year, Derick Dillard, Jill's husband, was the only one openly discussing what went on behind the scenes in the family. Suddenly, at the end of 2020, Jill found her voice. In an interview with People, Jill opened up about what was happening insider her family.
Before confirming the domestic troubles to the media, Jill was making her stance on important issues known via Instagram. She chronicled her decision to wear pants, cut her hair, drink alcohol, and send her eldest son, Israel Dillard, to public school for kindergarten. All her recent decisions appear to be in stark contrast to her family's beliefs.
Joy-Anna Duggar liked a comment that criticized Jill Duggar for publicly discussing the Duggar family's issues
Jill and Joy used to be incredibly close. Joy was a part of Jill's buddy team, and the pair appeared to enjoy a close relationship even into their early adulthoods. That seems to have changed now, though. Joy has been mostly quiet about the changes in her older sister, but she subtly revealed that she doesn't agree with what she is doing, or, at the very least, she doesn't agree with how Jill has gone about talking publicly about family problems.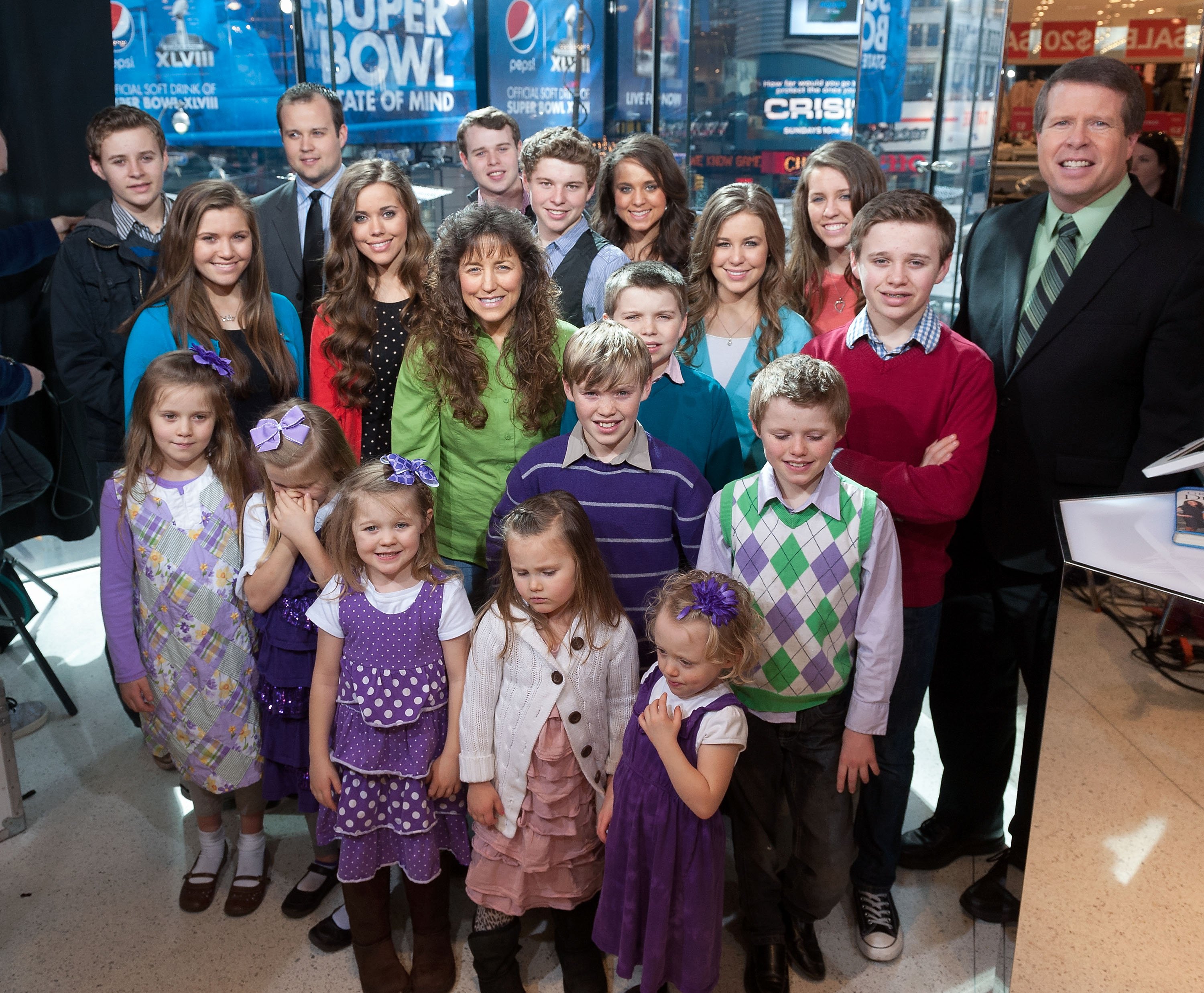 On Feb. 9, the Instagram account, DuggarBates_Confessions, posted a fan-submitted confession that read, "I realize Jill Duggar needs to distance herself from the family for mental health reasons, but I don't understand why they need to make their issues with the family public. Speaking out against them publicly will burn more bridges between them. They say they want to repair their relationship one day, but their actions don't reflect that. If I have an issue with my family, I deal with it privately and I certainly don't bank on it by going to the media…" The confession went on to accuse Jill and Derick of profiting off of their family problems. The confession would have been lost in time if only Joy hadn't liked the post. By liking the comment she essentially confirmed that she doesn't agree with Jill's current behavior.
Do any of the Duggars support Jill Duggar's decisions?
Fans who noticed Joy's Instagram activity were a bit shocked. After all, Jill and Joy used to be close. Many fans assumed that Joy was one of the Duggar kids who supported Jill's decision. With Joy all but confirming that she doesn't support Jill, family followers are left to wonder which of the Duggar kids do keep in touch.
It seems fairly clear that Jessa Duggar also doesn't support Jill and Derick's decision to walk away from the family. In an Instagram comment, she essentially called the duo liars. Jessa replied to an Instagram comment by claiming that Jill and Derick are invited to family events but opt not to attend. Jessa and Jill might be on Team Dugger; Still, family followers think Jill and Derick have some allies. Amy Duggar, the family's rebellious cousin, has come out to support Jill and Derick on Instagram and Twitter. It's also believed that James Duggar, who was also in Jill's buddy group, and several of the other younger Duggar boys, maintain a relationship, even while still living at the Duggar family's compound.