Duggar News: A Wedding Registry and Leaked Invitation Suggest a Surprise Duggar Wedding Is Happening in April
The Duggar family may have another wedding to travel to in the coming weeks. According to a leaked wedding invitation, Jedidiah Duggar will wed Katey Nakatsu on April 3, 2021. While that should be good news, family followers are confused. The quick turnaround and lack of an official announcement from the Duggar family have struck some family followers as strange. So, is Jedidiah really tying the knot without an official statement in just a few short weeks?
Is Jedidiah Duggar engaged to Katey Nakatsu?
On March 15, YouTuber, Katie Joy, shared a leaked wedding invitation for Jedidiah and Katey. According to the invitation, the couple will be getting married on April 3, and the event will be Livestreamed for invitees who can not attend in person. While neither Jedidiah, Katey, nor their families have made an official engagement announcement, there is plenty of evidence that an actual engagement has occurred.
A password-protected Zola website has cropped up for the couple. Interestingly enough, Justin Duggar and his bride, Claire Spivey, also used Zola for their wedding planning needs. Justin and Claire were married on February 26. A wedding registry and photos of Jedidiah's proposal have also been posted to Reddit by family followers.
When did Jedidiah Duggar start courting Katey Nakatsu?
While the potential wedding seems pretty sudden, it looks like Jedidiah and Katey have been courting for some time. Family followers have placed Katey and Jedidiah together starting in the spring of 2020. In May 2020, Jedidiah and his twin brother, Jeremiah Duggar, and their father, Jim Bob Duggar, visited Arizona. Katey and her family live in the state. Initially, followers believed that Jeremiah might be courting Katey, but Jinger Duggar and her husband, Jeremy Vuolo, met the family in Arizona. Jedidiah was on Jinger's buddy team growing up.
In November 2020, fans spied a pumpkin with the name "Katey" carved into it in Jessa Duggar's YouTube video about the family's fall celebration. Viewers noted that Jessa could be heard asking Jed if he was making a pumpkin for his lady at one point in the video. You can listen to him confirming her suspicions. Based on the clues, it seems like that Jed and Katey have been courting since about April 2020. They likely were "special friends" for longer than that, though.
Why has the family kept Jedidiah's relationship a secret?
While a quick turnaround from engagement to the wedding date is the norm for the Duggars, family followers are puzzled by the secrecy of Jedidiah and Katey's reported courtship. Justin and his bride were dating for a year before announcing their romance. Two months later, they announced their engagement, and three months later, they were wed. The timeline makes sense, and the public announcement makes sense, too. If Jedidiah, who is several years older than Justin, was courting, why wasn't there an announcement?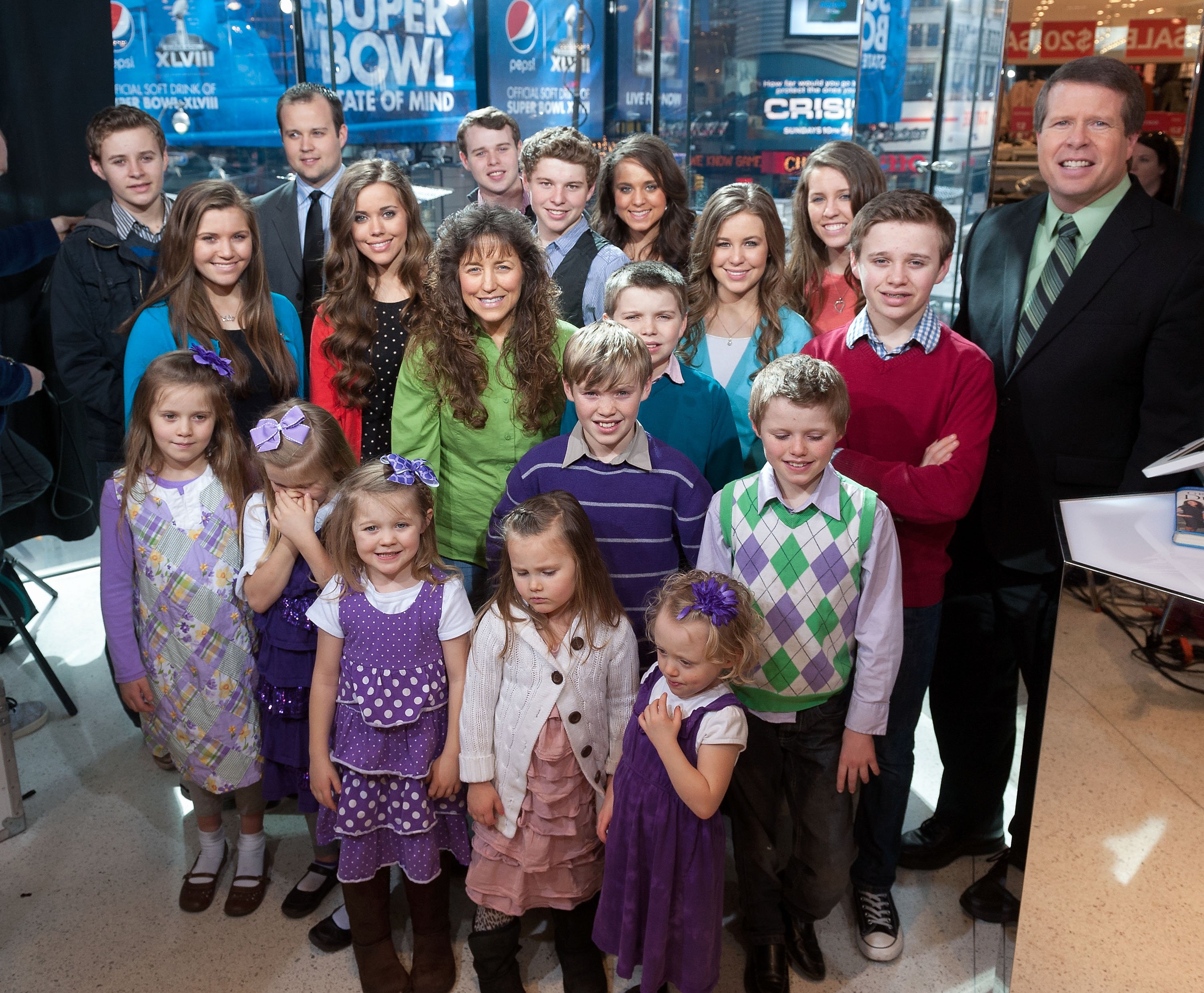 Is there a reason for the couple's quick walk down the aisle, as some critics suspect? Probably not. Katey and Jed may have no interest in being in the public eye. It's equally possible that the Duggar family decided to hold off on announcing during the lead-up to Justin and Claire's wedding. If Jed did propose on Valentine's Day, as is speculated, the announcement would have come less than two weeks before Justin and Claire's nuptials.