'Dumb and Dumber': Why Nicolas Cage, Rob Lowe, Gary Oldman, and Other Stars All Turned Down Roles
There are many movies where the casting has been so spot-on that it's really strange to imagine anyone else in those roles. The early '90s were full of awesome comedies but Dumb and Dumber is one that will always stand out. Jim Carrey and Jeff Daniels delivered fantastic performances in the roles of Lloyd and Harry, making audiences laugh so hard they were crying. Although they were absolutely perfect, they weren't the Farrelly brothers' first choice.
'Dumb and Dumber' is a timeless comedy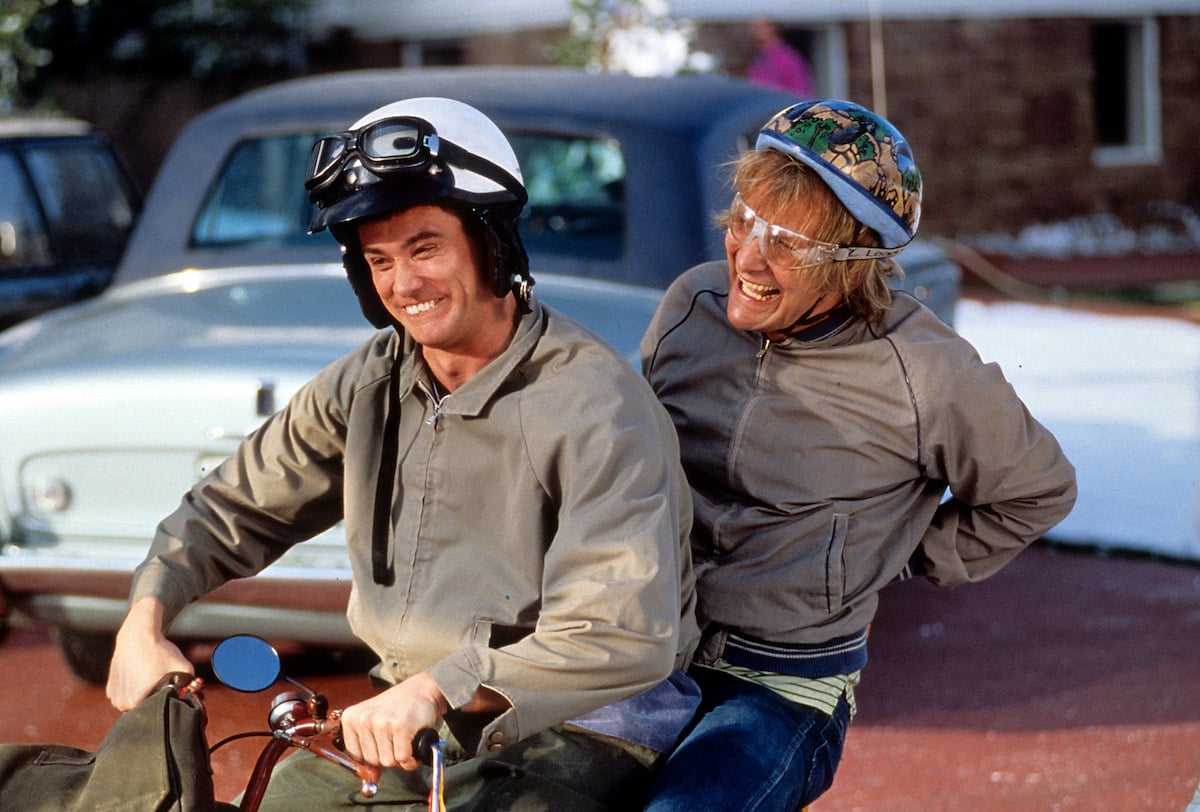 The Farrelly brothers' classic comedy Dumb and Dumber came out more than 25 years ago, but its laughs are as funny as ever.
Harry and Lloyd's infamous road trip to return a mistakenly stolen suitcase to the lovely Mary Swanson. They bumble their way across the country, annoying the crap out of ruthless hit men along the way.
Carrey and Daniels were the ideal pair for the film, playing off of each other perfectly.
Carrey has been wildly successful as a comic actor, with slapstick humor from Ace Ventura to Liar Liar to Me, Myself, and Irene. He also played an iconic recurring character on the sketch show, In Living Color.
Carrey was unforgettable as Fire Marshal Bill, who warned people everywhere about the dangers of fire (among many other unrelated threats). Fire Marshal Bill maimed himself every time, from idiotic acts like shoving his hand in a meat grinder to jamming a sea urchin into his eye. 
Daniels also has incredible comedic talent, but he wasn't as well-known for his humor as Carrey. While Carrey didn't branch out of the comedy genre until a bit later in his career, Daniels had always had a more varied background.
Some of his earlier credits included Terms of Endearment, Arachnophobia, and Speed. His versatility was shown throughout these drastically different roles, and he proved that he was no slouch at comedy when he brought the goofy, but lovable Harry to life. 
Jim Carrey almost lost the role to Nicolas Cage and Gary Oldman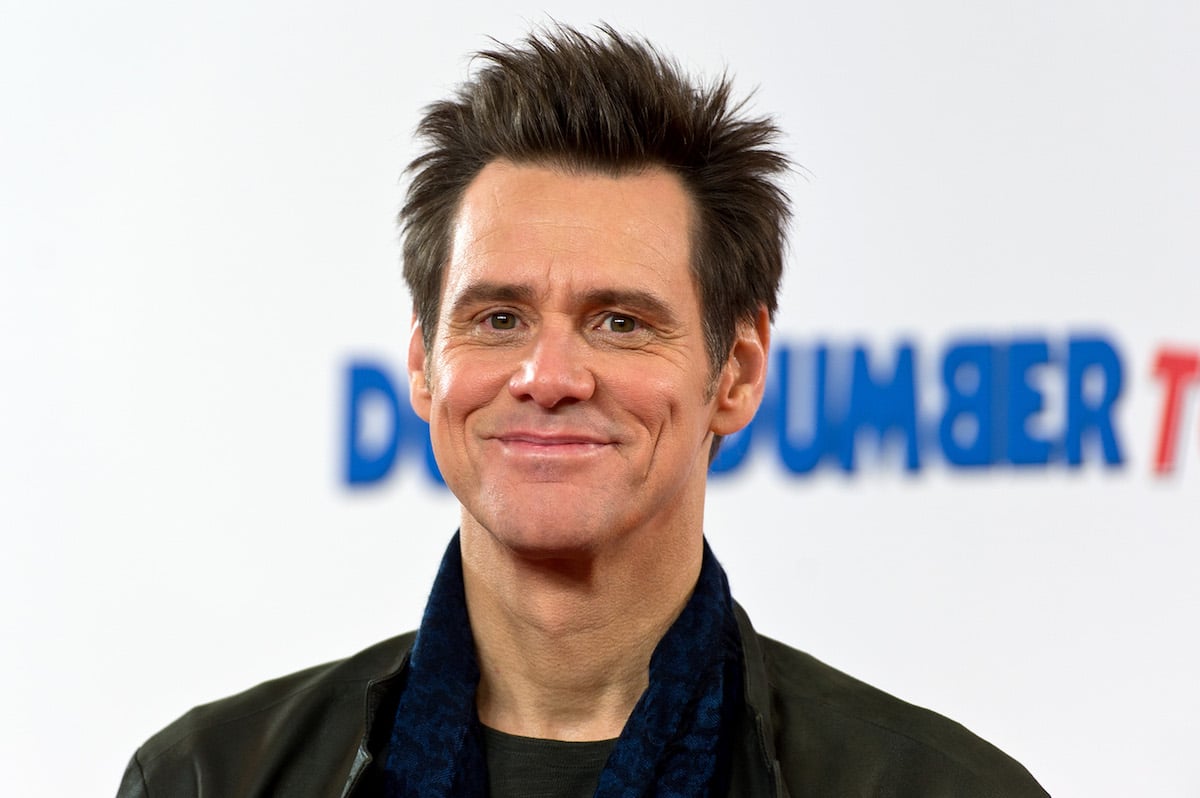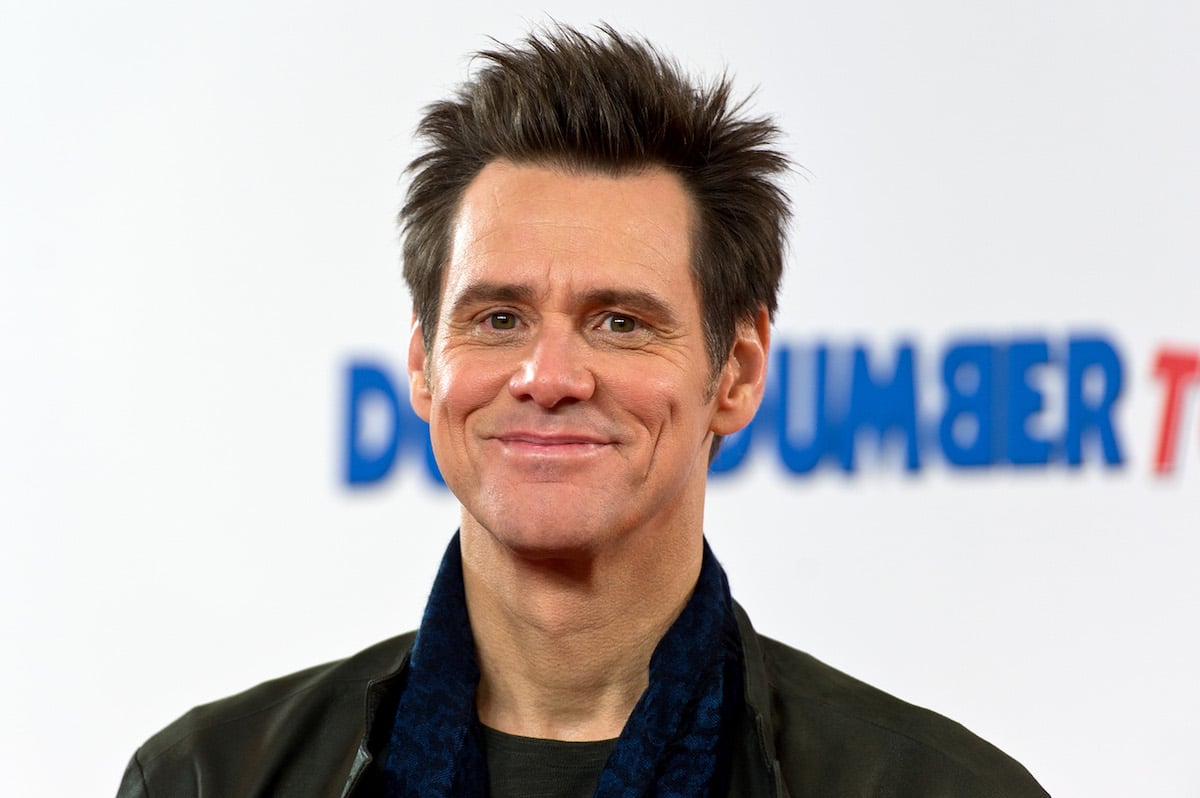 It's nearly impossible to imagine the film without them, but Carrey and Daniels actually weren't the Farrelly brothers' first choice for the roles of Lloyd and Harry. In fact, there were several other actors they wanted before even considering that dynamic duo. 
The roles of Harry and Lloyd were reportedly originally supposed to go to Nicolas Cage and Gary Oldman. Those two names probably don't jump out to any of us as a good fit for the silly comedy of Dumb and Dumber.
Cage had shown comedic talent in Raising Arizona, but it was drastically different from the kooky, nutty personality required for Lloyd. Cage went on to play mostly serious characters, landing lead roles in other cult-favorite films like Leaving Las Vegas, The Rock, and Gone in 60 Seconds. 
Jeff Daniels wasn't the first choice for 'Dumb & Dumber'
Oldman would have been a huge contrast to Daniels in the role of Harry. He seems an odd choice for such a funny role, and he's always been well-known for his serious characters.
Oldman shone as the title character in Bram Stoker's Dracula, bringing an air of mystery and charm to the vampire. He delivered excellent performances in The Dark Knight films as Commissioner James Gordon. He received his first Oscar nomination for his role as George Smiley in Tinker Tailor Soldier Spy, and won an Academy Award in 2018 for a compelling performance in The Darkest Hour. 
Other choices to play Lloyd included Martin Short and Steve Martin–two comedic legends. Rob Lowe and Chris Elliot were in the running for the part of Harry. Ultimately, the Farrelly brothers ended up with the perfect pairing for the bumbling limo driver and former dog groomer team.