'Dune': Denis Villeneuve Purposely Left 1 Major Character Out of Part 1
As one of the most anticipated films of 2021, Dune kicked off its international run with $36 million in box office receipts. Denis Villeneuve's sci-fi spectacle is a massive undertaking, and he had to find ways to turn the dialogue-heavy book into a movie. But the story is neither short, nor quick. When Dune arrives in theaters in October, it will only be part 1, and fans should expect some important bits to be left out, including some major characters.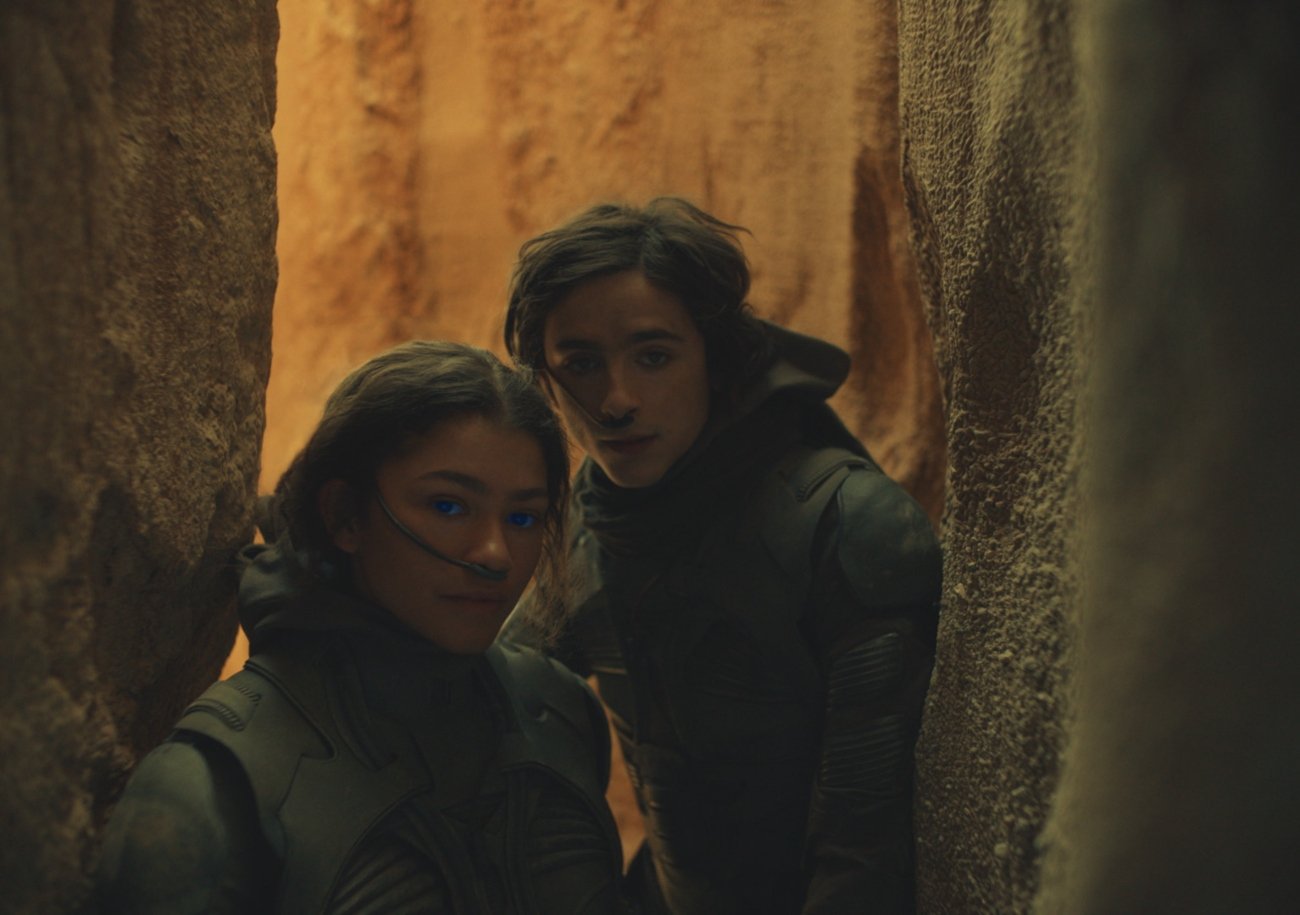 'Dune' Part 1 excludes Feyd-Rautha  
Villeneuve has spoken at length about wanting to split Dune into two parts, but the studio hasn't given the green light yet for Dune Part 2. With that in mind, he knew some things would not make it into the first installment. That includes Feyd-Rautha Harkonnen. During an interview for Total Film's cover issue in August, he explained why they didn't split the book into two halves, but took certain storytelling liberties.
'There were certainly broad-stroke decisions that were made, just to find the most dynamic way to tell the story. We had to shovel some things into Part Two for the mental sanity of everybody," said Villeneuve. He nixed his plans to shoot both movies at one time, and for now, Feyd-Rautha is on the back burner.
"The book is so rich," he said. "There are so many fantastic details about the different cultures. In order to preserve and have the time to bring that to screen, we had to make important choices."
Villeneuve referenced Sting who played Feyd-Rautha in the 1984 version of the film. The rock star famously rocked a pair of winged undergarments. Fans would love to see the 2021 incarnation of the character.
Feyd-Rautha is part of the Baron's circle
Similar to the royal houses seen in Game of Thrones, Dune has family dynasties. Feyd-Rautha belongs to House Harkonnen. His uncle is the infamous Baron Vladmir Harkonnen, the main antagonist in Dune, and he's played by Stellan Skarsgård.
Feyd was instrumental in Baron's scheme and named as his heir. Ambitious, skilled in combat, and power-hungry, Feyd has a path similar to Paul's in that their bloodlines and position set them up to be rulers. But they are markedly different. He has a huge role in the books and in the 1984 film, as his storyline is linked to Baron, Paul, and Jessica Atreides.
What's the status of 'Dune' Part 2?
Until Dune impresses at theaters in October, Legendary Pictures wants to be cautious about moving forward with the second part. However, that's not stopping Villeneuve from working on a script and keeping the cast on speed dial.
"I'm writing [Part Two] now, and I feel like I'm eight years old again," he told Total Film. "That's very uncommon for me. It's the first time I've experienced it where I'm watching one of my movies, and I have a moment of deep gratitude, of deep joy, and I say, 'Thank you, life, for having allowed me to bring that to the screen.' I don't know how other people will feel about it. But me? Denis Villeneuve when he was 14 years old? Thank you."
With this in mind, fans should stay tuned for news about Dune Part 2 and who's destined to show up for the second half of the saga.