'Dune' Director Denis Villeneuve Supports Release in Theaters and Streaming
Dual theater and direct-to-streaming releases have become controversial of late. But Dune director Denis Villeneuve is in favor of such a release for his new sci-fi epic. And he emphasizes that the coronavirus (COVID-19) pandemic is the enemy. 
'Dune' is currently scheduled for a wide release in October 2021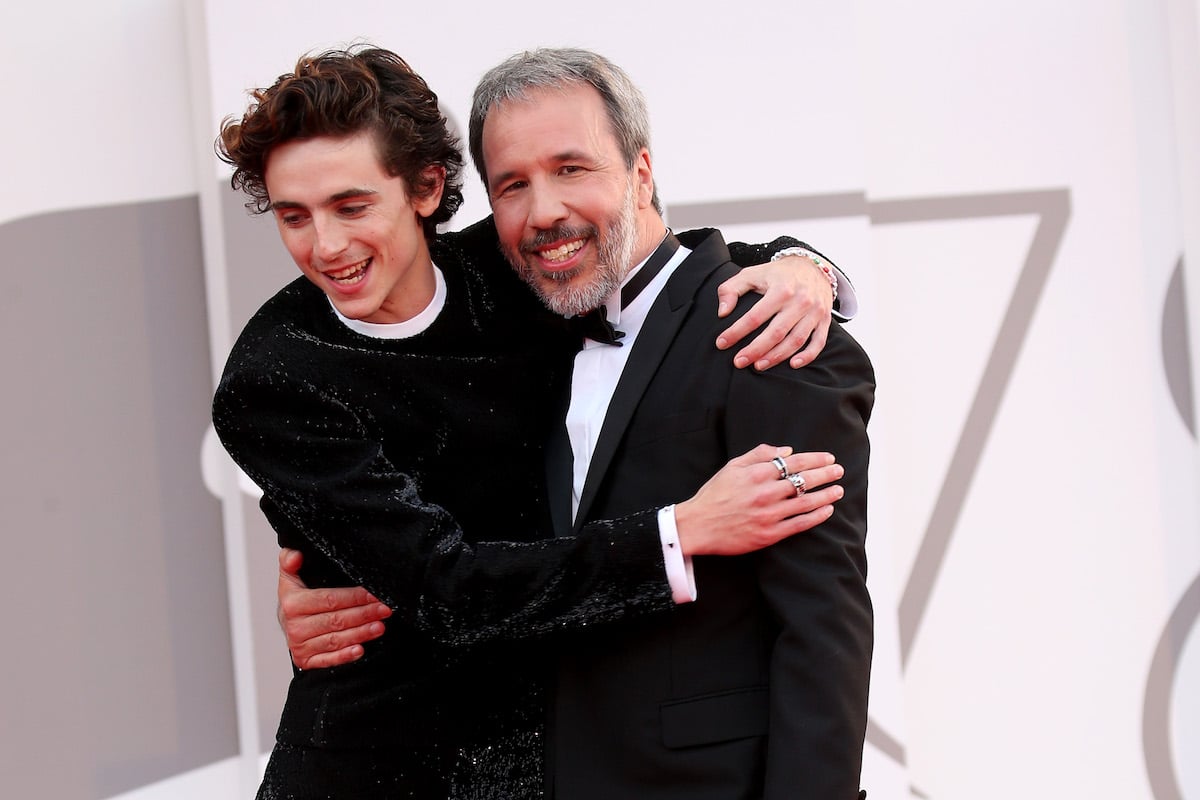 Due to the expansive impact of coronavirus on the entertainment industry, Dune has already seen its share of setbacks — it was initially scheduled for release in November of 2020, then December. 
Finally, it premiered at the Venice Film Festival on September 3, 2021 with a wide release planned for October 22. 
According to Screenrant, back in December 2020, when Warner Bros. announced that the adaptation of Frank Herbert's iconic novel would be released directly to HBO Max and theaters, the movie's director pushed back. 
Now, it seems Denis Villeneuve has had a change of heart, which he revealed during a new interview. 
The 'Dune' director said the 'enemy' is the pandemic
In a September 2021 interview with Deadline, the Blade Runner 2049 director instead focused on the "good news" about the movie's fall release. 
 "The good news is that it's going to be released on Earth in theaters and in the United States it's going to be day-and-date," Villeneuve told Deadline. 
"The enemy right now is the pandemic," he continued. "It is very difficult for theater owners and it's very difficult for everybody, and I did feel with Legendary that it was time to go out. We had postponed the movie for a year due to safety. Now because vaccinations have advanced, it's safe enough to put the movie in the world. Last year, when we decided to postpone, I understood why; it was about safety. I was sad because I thought I was abandoning people. There's always a joy when a new movie is coming out. But, it's time to hit the road."
Now, with a star-studded premiere at the Venice International Film Festival behind them, the movie is ready to finally meet the public. 'Dune,' which stars Timothée Chalamet as Paul Atreides, features an impressive backup cast including Zendaya, Jason Momoa, Stellan Skarsgård, Rebecca Ferguson, Javier Bardem, and Josh Brolin. 
Villeneuve has said a sequel could begin filming by 2022
As an adaption, 'Dune' covers only the first half of the first book in Herbert's 6-novel epic. During a press conference preceding the film's premiere, Villeneuve told reporters that given the studio's approval, he could begin filming a sequel "quickly." That's because a basic structure is already in place, he explained. 
"The thing I will say is when you make a move in two parts, necessarily, when you do the first part you have to know what you're going to do in the second part," Villeneuve said. "I mean, it has been the structure, it has been dreamed. It has been mostly designed. In a way that there's a lot of elements that are…So I would say that I will be fairly ready to go quite quickly now – to go quickly with a movie of that size." 
Given all that, he said a few things, like costumes, would still need to be created. "So we are talking about months, but if there is enthusiasm and the movie is green-lit sooner than later, I would say that I will be ready to shoot in 2022 for sure. 2022, for sure," he added. 
So far, enthusiasm doesn't seem to be lacking. Critics are already weighing in, and on Rotten Tomatoes, Dune already sports an 87% rating from its community of professional film critics. 
That's an epic start for an epic movie.