'Dune' Director Says He Had to 'Direct Timothée Chalamet's Haircut'
It's not often that a haircut overshadows its A-list owner. But that's precisely what happened to Timothée Chalamet on the set of Frank Herbert's Dune. Director Denis Villeneuve recently joked about the actor's controversial hair, saying it was "alive."
'Dune' premiered at the Venice International Film Festival on September 3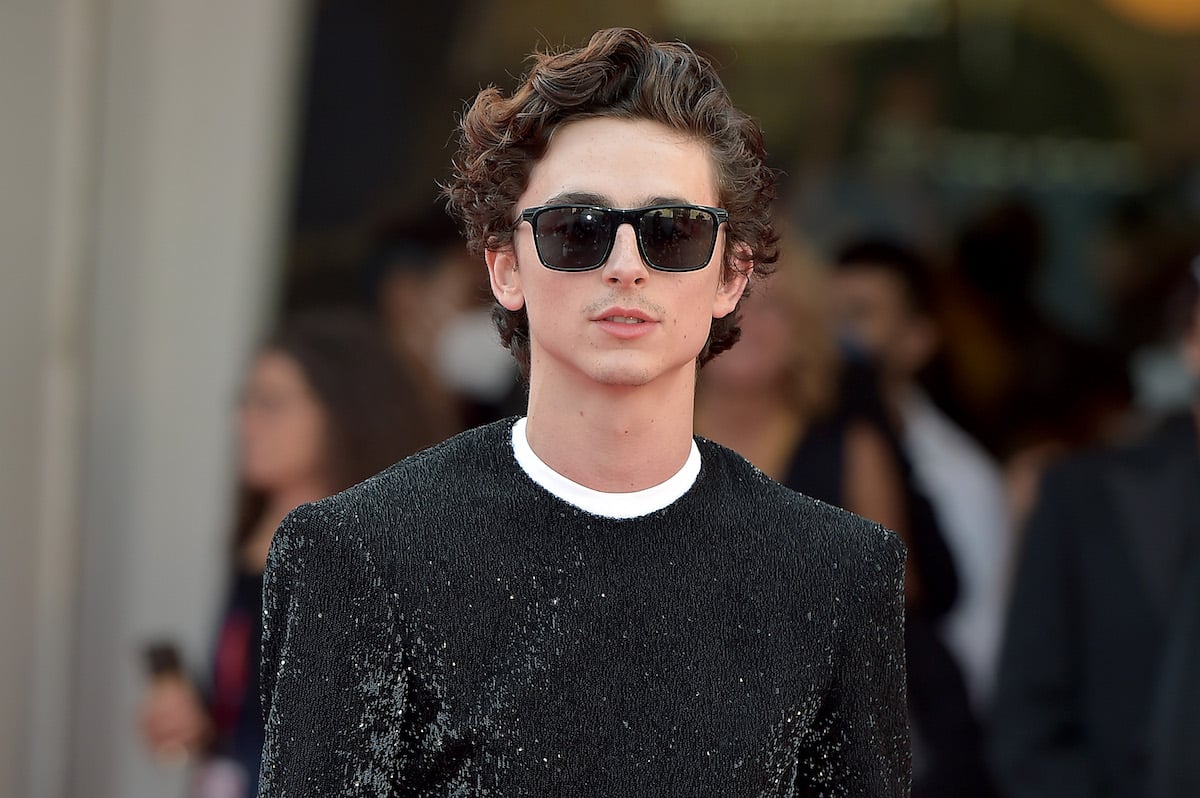 At the Dune official press conference on September 3, 2021, ahead of the film's premiere, Villeneuve delivered some pithy one-liners. But according to Deadline, he also had some serious things to say.
Specifically, he stressed that the movie should be seen on a big screen for an "immersive" experience. In fact, Villeneuve said he conceived of the entire film while thinking of IMAX.
"I encourage people to see it on the big screen," Villeneuve told reporters. "It has been dreamed, designed, and shot thinking about IMAX. When you watch this movie on the big screen, it's almost a physical experience. We designed the movie to be as immersive as possible, and for me, the big screen is part of the language."
Denis Villeneuve joked about Timothée Chalamet's hair
Villeneuve spoke about the challenges of directing such an iconic story, quipping that Timothée Chalamet's hair proved to be his biggest problem.
"I had to direct Timothée and I had to direct his haircut," he joked. Chalamet's reputation for hair precedes him. He threw it romantically to the wind in Little Women (2019) opposite Saoirse Ronan.
He seemingly brooded inside of it as recovering addict Nic Sheff in Beautiful Boy (2018.) And on red carpets everywhere, his hair proceeded to make him a star. Slicked back in 2017, he looked like a young and exceptionally mischievous Tom Hiddleston. Blown out dramatically in 2019, he left us wondering when he might play Heathcliff in a future version of Wuthering Heights.
There were a few missteps (let's not talk about that bowl-cut incident from 2018,) but overall, Chalamet never seemed destined for anything other than hair greatness. Judging from the 'Dune' promotional stills and trailers, Villeneuve has a point.
Chalamet appears to have locks that are at turns greasy, feathery, unruly, perfectly curled, and at all times, thoroughly watchable.
The 'Dune' director said the book and movie are highly relevant today
Timothée Chalamet's watch-ability aside, Villeneuve said the book is highly relevant in terms of politics, environmentalism, and religion.
"The book is far more relevant today about the danger of the cross mix between religion and politics," he said. "The danger of messianic figures. The impact of colonialism. The problems with the environment. This book stayed with me through the years but it just felt more and more relevant through time. I think it's time to push and make changes. I still have hope and I think it's time to get into action."
Dune is scheduled for release on October 22, 2021, in theaters and streaming via HBO Max. Chalamet plays Paul Atreides, with Zendaya as supporting character Chani. Rebecca Ferguson, Josh Brolin, Oscar Isaac, Jason Momoa, Javier Barden, Stellan Skargård, and Dave Bautista, among others, also appear in supporting roles.
RELATED: The New 'Dune' Trailer Outlines a Complex Science-Fiction Narrative, But Fans Are Focused on Oscar Isaac