'Dune': Stellan Skarsgård Asked For More Nude Scenes
'Dune' makeup artist Donald Mowat shared details about Skarsgård's prosthetics and makeup.
Dune is finally in theaters and streaming on HBO Max. Moreover, fans are at last getting their long-awaited chance to view the epic sci-fi adaptation of Frank Herbert's novel. But according to Stellan Skarsgård, they're not viewing quite enough. In a recent interview, Dune makeup artist Donald Mowat revealed details about Skarsgård and his preferences during filming. 
Stellan Skarsgård is part of a supernova cast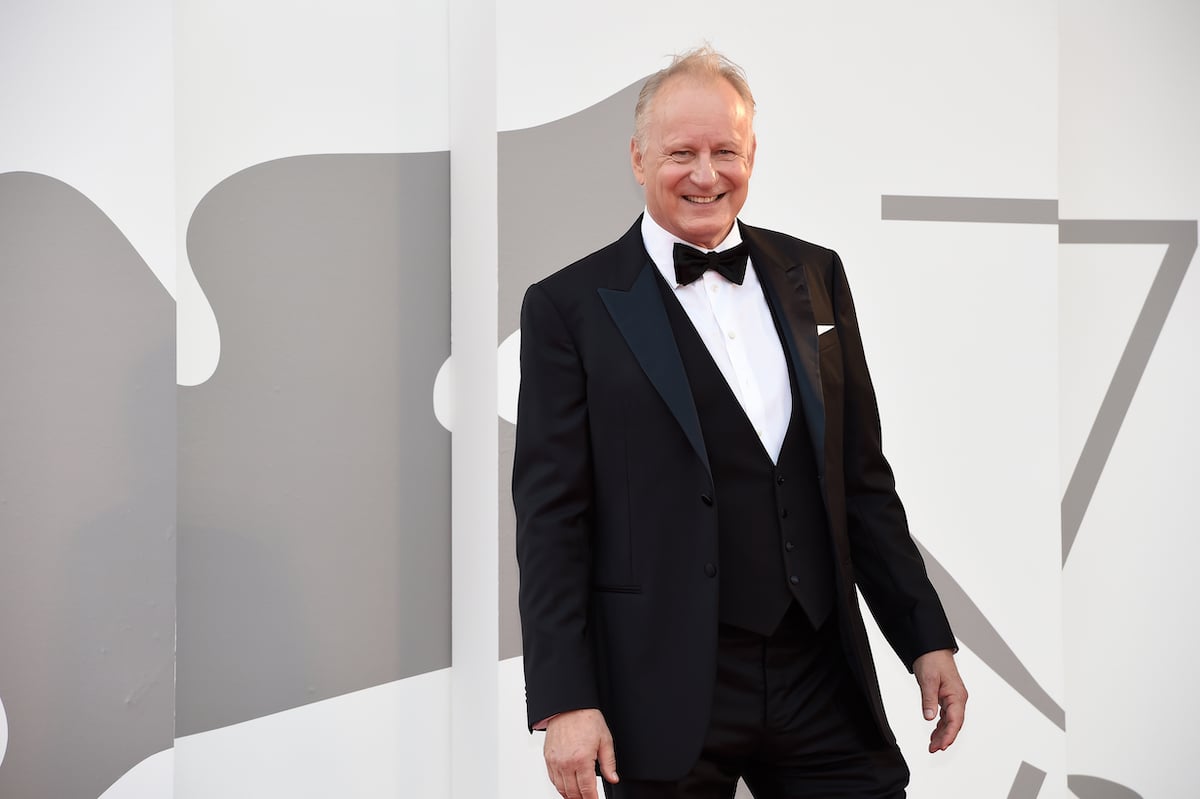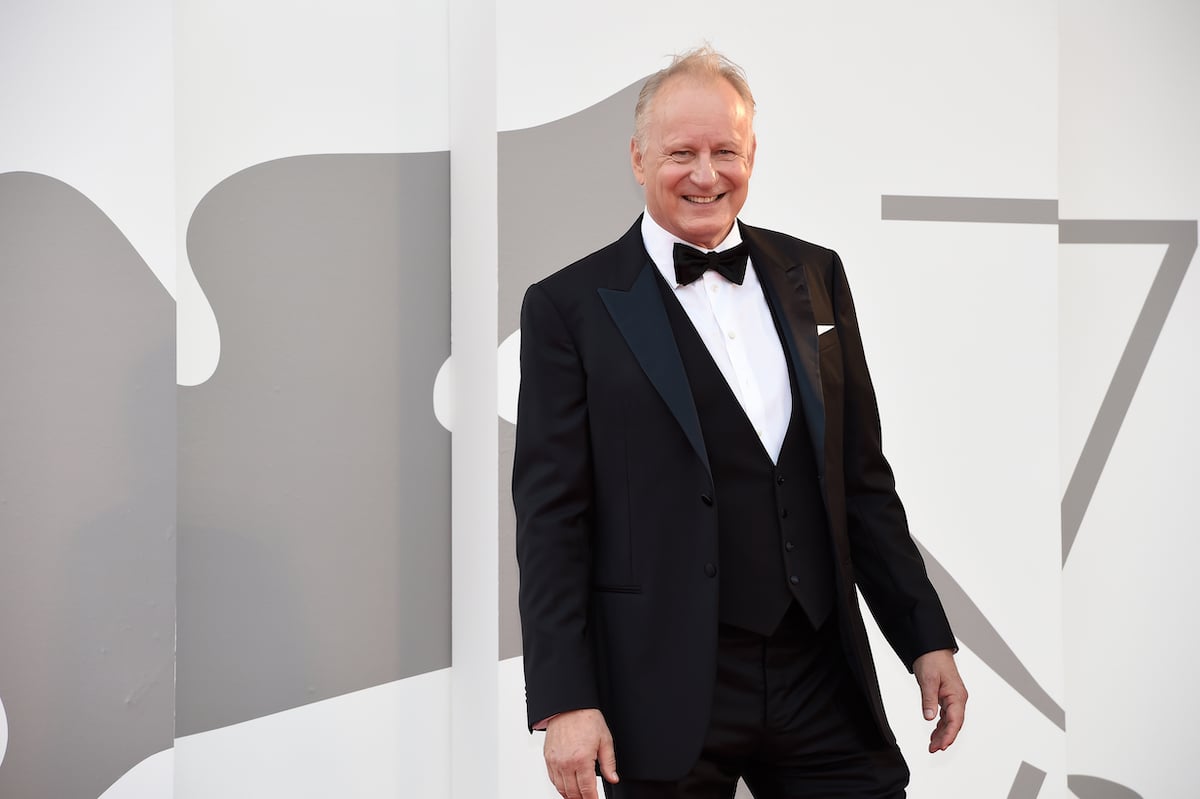 Director Denis Villeneuve's version of Dune didn't cut any corners in the casting department. In the film, Stellan Skarsgård (Pirates of the Caribbean: The Curse of the Black Pearl) plays  Baron Vladimir Harkonnen. 
In short, the Baron is after the House of Atreides, which has taken control of the planet Arrakis. The vengeful House Harkonnen, led by the Baron, wants control of Arrakis back. 
Timothée Chalamet leads the cast as Paul Atreides. Moreover, a supporting cast including Jason Momoa, Rebecca Ferguson, Zendaya, Oscar Isaac, and Josh Brolin backs him up. The evil Baron throws his weight around, as it were. 
The actor preferred being nude for his role 
According to an interview published by The Wrap, Skarsgåard wanted to be nude virtually all the time for his role as the hulking, intimidating Baron Harkonnen. 
Why? Because the actor believes that more nudity is simply more menacing. 
"Stellan just loved being naked as the Baron," Dune makeup artist Donald Mowat told The Wrap. "We all used to kill ourselves laughing when Stellan would ask for more nude scenes. He felt, quite correctly, that the Baron appeared more frightening and dangerous unclothed than cloaked in robes or armor. So he was always asking for more nudity."
Mowat, it turns out, was already acquainted with Skarsgård. That's because they met during The Girl With the Dragon Tattoo in 2009. 
Mowat said for Dune, working on the hulking Baron was basically a full-time job. The prosthetics involved in making the Baron a massive physical presence was considerable. 
"It took five people about four hours to apply Stellan's makeup," Mowat explained. "And that was when the Baron was wearing a costume. Naked, it took us six-and-a-half or seven hours. That's a huge difference in the day, but it was worth it."
Stellan Skarsgård wore a 20-pound suit for one scene
But it got even more complicated. For one particularly wet scene, Mowat told the publication that they needed to use a foam suit. 
"The whole foam suit weighed more than 20 pounds," said the makeup artist. "But it was made of foam, so it was buoyant. It floated in water. Who knew? So that meant we needed to cut up and flood an entire suit, basically destroying one so that it could be rigged to pull Stellan under the water and then pop him up again. It was complicated."
Complicated, indeed. But in a September 2021 virtual roundtable at the Venice Film Festival, Denis Villeneuve said that preparations now could mean a quicker journey to a possible sequel. 
"The thing I will say is when you make a move in two parts, necessarily, when you do the first part you have to know what you're going to do in the second part," said Villeneuve, per Cinemablend. "I mean, it has been the structure, it has been dreamed. It has been mostly designed. In a way that there's a lot of elements that are…So I would say that I will be fairly ready to go quite quickly now – to go quickly with a movie of that size."  
No word yet on how much nudity might be in the next possible Dune movie. But we know where Stellan Skarsgård stands. 
Related: 'Dune' Director Denis Villeneuve Supports Release in Theaters and Streaming