'Dune': Zendaya and Timothée Chalamet Were Strangers Before the Film, Reveals Her Role Is 'Very Small'
The new Dune trailer is racking up rave reviews with its rich landscapes, the giant sandworm, and fan favorites Timothée Chalamet and Zendaya. Within the past week, 24-year-old Zendaya trended for her birthday, her past romance with Euphoria co-star Jacob Elordi, and some summer selfies.
This time, some fans are freaking out over the film trailer featuring close-ups of her and Chalamet. But they may be surprised to learn that Zendaya didn't know him before working on the movie and her character plays a small but powerful part.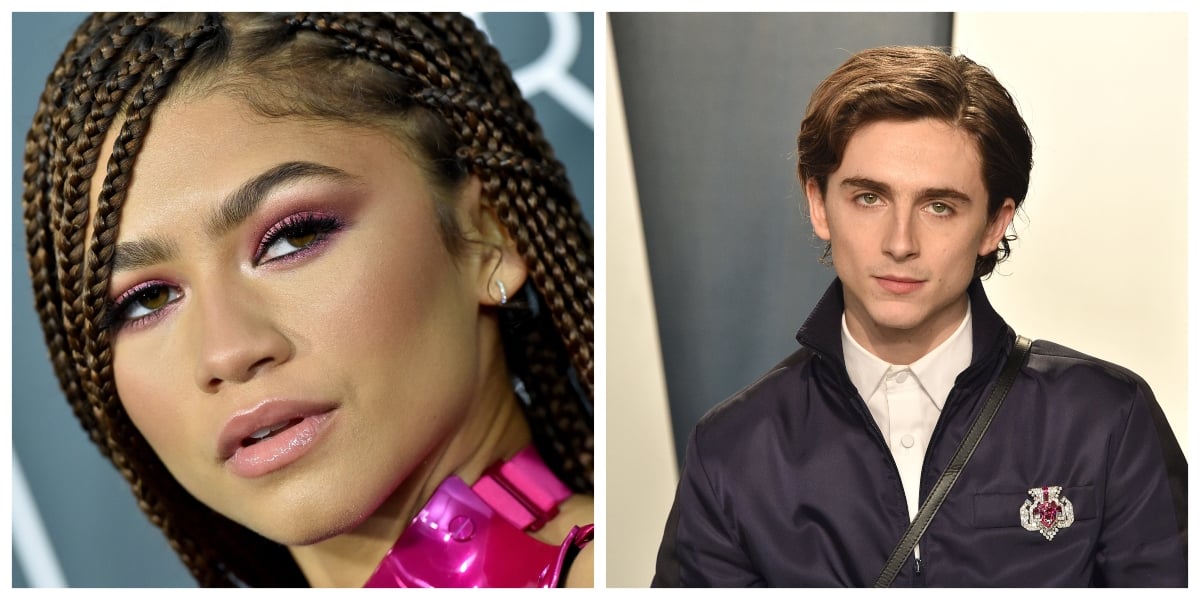 Zendaya and Timothée Chalamet were strangers before 'Dune'
Dune director Denis Villeneuve made waves when casting was announced for the film as it features a star-packed roster of talent. In addition to Chalamet and Zendaya, the movie boasts Josh Brolin, Oscar Isaac, Javier Bardem, Stellan Skårsgard, Charlotte Rampling, Dave Bautista, and Jason Momoa.
While some of these actors have relationships from other cinematic projects (e.g. Marvel), others like Zendaya and Chalamet met during the Dune process. Zendaya recently spoke to Empire about her experience being a part of this new film and her first time meeting her co-star.
"We met at my chemistry-read. I felt like we'd known each other forever, like this was my homie growing up," she said.
"We became really great friends. He's obviously very talented and really passionate about his job and takes it very seriously, and I think it shows in his career. Taking on this massive movie, I would be terrified, you know what I mean? But he handles it with such grace. He's brilliant."
Zendaya plays Chani in 'Dune'
Pulling off an epic fantasy such as Dune is no easy feat, but the sci-fi story caught Zendaya's attention, and she decided to audition for the role of Chani. She also respected Villeneuve's previous work.
In the original Dune, Chani Kynes is a fierce warrior from Fremen. She meets Paul Atreides (Chalamet) after he and his mother escape to the desert. Their first exchange is not friendly either. Later in the story, she becomes his lover and bears him three children.
Zendaya discussed her character with Empire and said her role in the film is small. "My part is very, very small in this movie and that's why I'm so excited to see it, to see what everyone's been up to," she said.
She stated she and Villeneuve spoke about how to portray Chani through her strength. "I only really had a few days with her, so I kind of scratched the surface but it was so much fun figuring her out."
When does 'Dune' come out?
One of the most anticipated movies of the year, Dune is set to arrive in theaters on December 18, 2020. Though the two-part film did reshoots in August, it remains on track for its release date. Fans are looking forward to seeing Chalamet's performance in the lead role along with the rest of the ensemble cast.
Additionally, the team behind Dune made revealed this adaptation is a standalone outing and not connected to the 1984 version by David Lynch.