Duran Duran Win Fan Vote for Rock & Roll Hall of Fame
On their first year on the ballot, Duran Duran dominated fan voting. The British new wave group earned almost one million votes in the Rock and Roll Hall of Fame fan voting.
To be inducted into the Rock & Roll Hall of Fame is considered a great honor in the world of music. Part of the process is compromised of fan votes. After artists make it on the ballot, fans vote for their pick. 2022 voting closed last week, and British group Duran Duran won the fan vote in a landslide.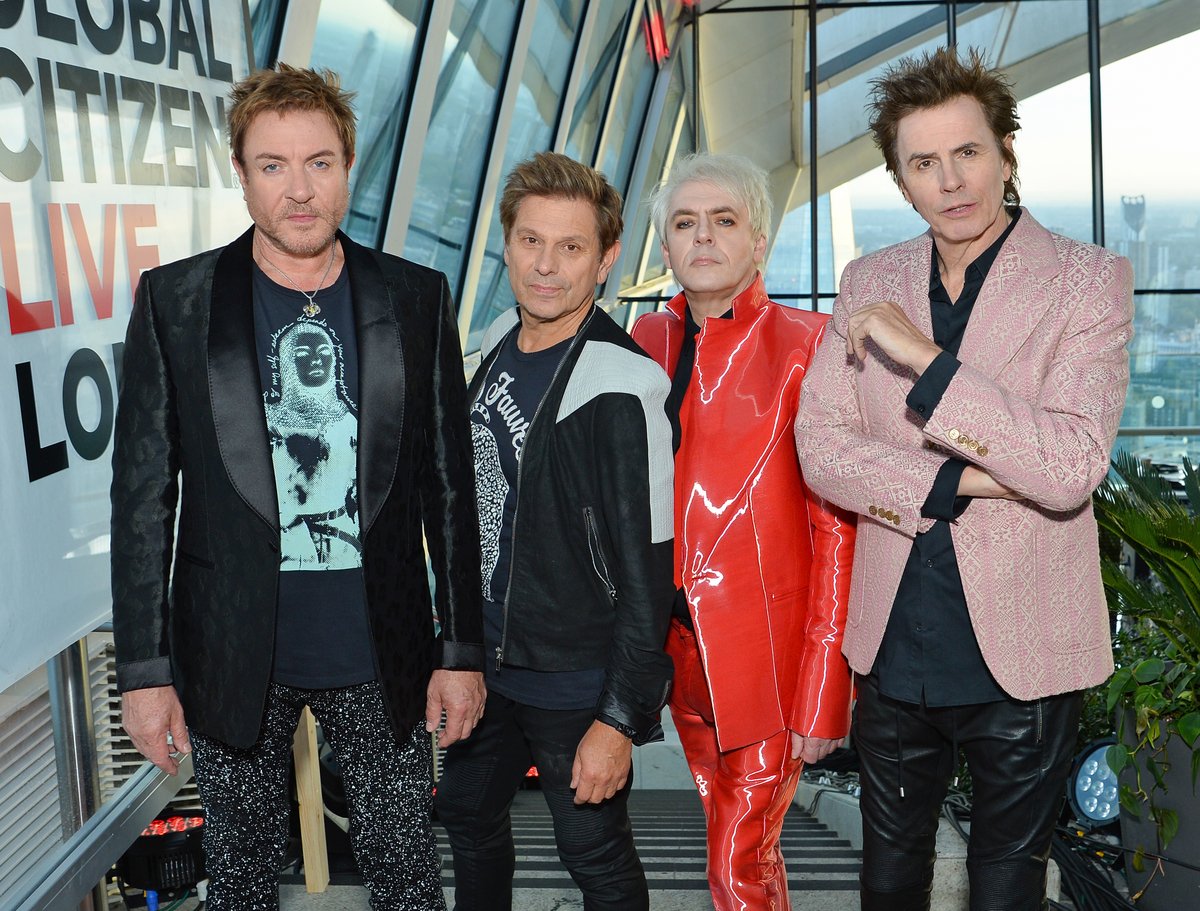 Duran Duran receives almost 1 million votes
Fans are still "Hungry Like a Wolf" for Duran Duran. Over 5 million votes came in for this year's Rock & Roll Hall of Fame fan voting. Of those votes, Duran Duran received 934,880. Rapper Eminem came in second with 684,237 votes. Pat Benatar finished close behind him with 631,299 votes.
Although eligible for years, 2022 is the group's first inclusion on the Rock & Roll Hall of Fame ballot. Even with all those votes, the new wave group is not guaranteed a spot in this year's hall. 
The Rock & Roll Hall of Fame says, "The top five artists, as selected by the public, will comprise a 'fans' ballot' that will be tallied along with the other ballots to choose the 2022 inductees."
Another '80s group, The Eurythmics, came in fourth with 442,271 votes. Country singer Dolly Parton rounded out the top five with 393,796. 
Duran Duran sold over 100 million records
Simon Lebon, Nick Rhodes, John Taylor, and Roger Taylor make up one of the most commercially successful groups of all time. They've sold over 100 million records, had two No. 1 singles on the Billboard 100, and eight more in the top 10. 
Formed in Birmingham, England, in 1978, they were MTV darlings in the 80s. Their model good looks and glamorous videos attracted legions of fans. Songs like "Rio," "The Reflex," and "Girls on Film" brought them success in the early '80. 
In 1985, Duran Duran was given the honor of recording the theme song for the James Bond film "A View to Kill." In the '90s, they found success with the songs "Ordinary World" and "Come Undone."
The group released their 15th studio album, Future Past, in Oct. 2021.
Although initially against it, Dolly Parton is open to a Rock and Roll Hall of Fame induction
When her name popped up on the Rock & Roll Hall of Fame ballot, Dolly Parton asked to withdraw, saying, "I don't feel that I have earned the right." In an Instagram post, the country legend said, "I really do not want votes to be split because of me, so I must respectfully bow out."
Six weeks later, Dolly has changed her tune. In an interview with NPR, Dolly said, "Well, I'll accept gracefully. I will just say thanks and I will accept it because the fans vote, but when I said that, it was always my belief that the Rock & Roll Hall of Fame was for the people in rock music."
The inductees will be announced this month. The ceremony will take place in the fall in LA.