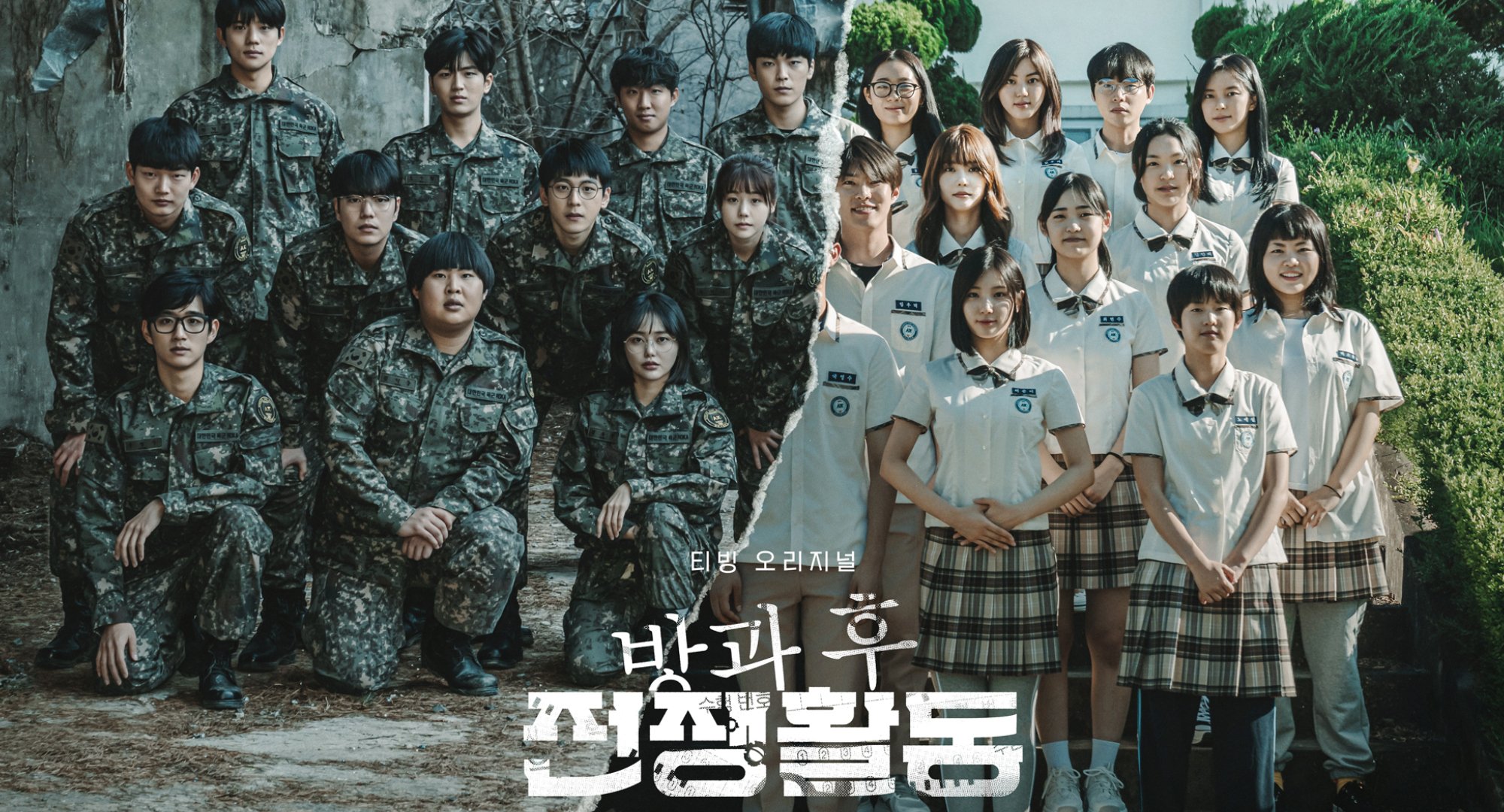 'Duty After School': Webtoon K-Drama Has Teens Fighting Monsters Before the SATS
Ilkwon Ha's webtoon 'Duty After School' will premiere as a K-drama in March. The storyline has teenagers drafted into the military to stop a slimy alien race from destroying the world.
K-drama fans have a lot of good storylines to look forward to in 2023. Alongside original content, a list of webtoons will become live-action K-dramas. Not only will fans get Cha Eun-woo in A Good Day to Be a Dog, but fans will also get to see the webtoon Duty After School come alive on screen as a K-drama. While teens usually spend hours studying for the SATs, these teens are enlisted to fight monsters.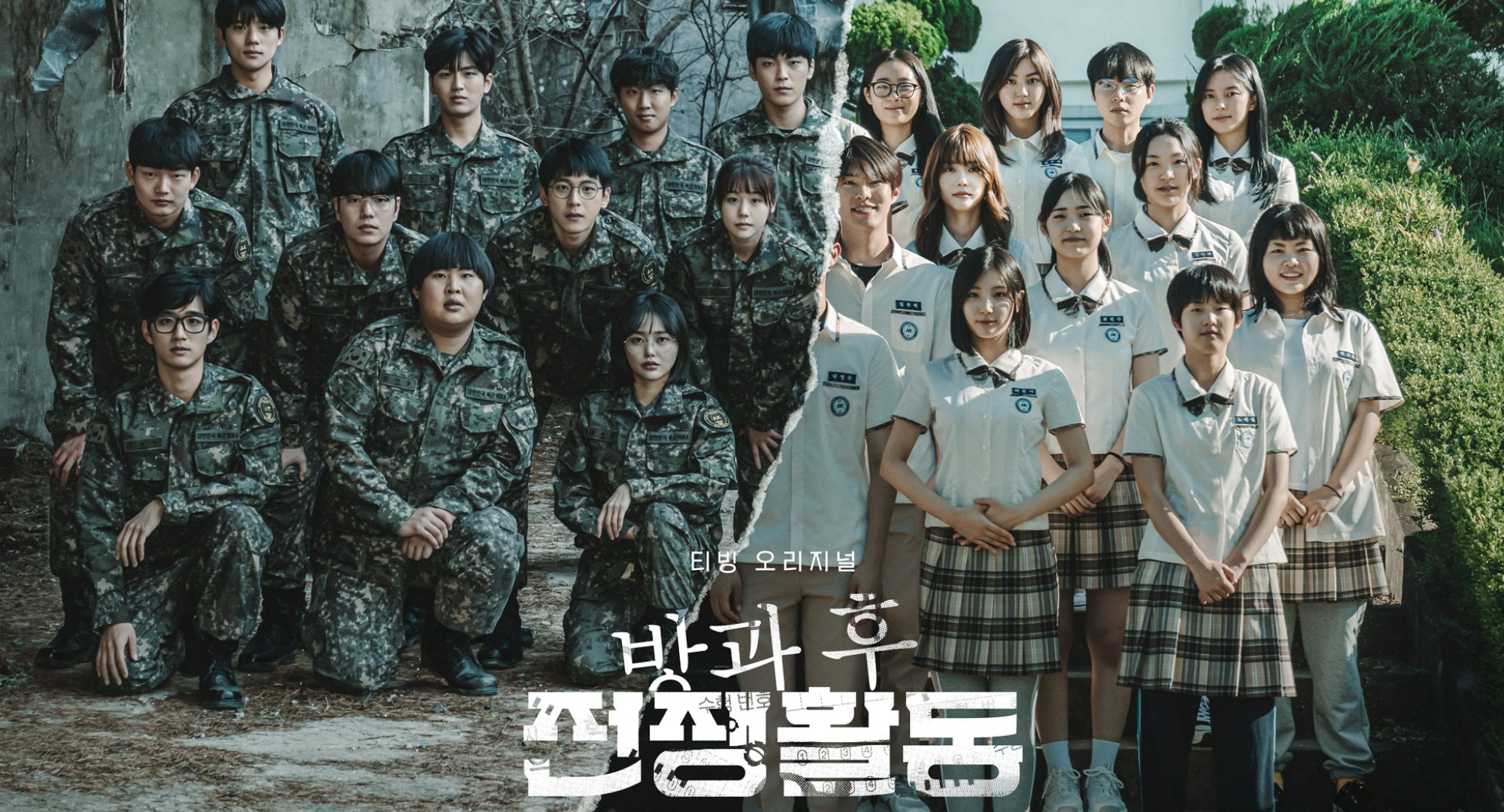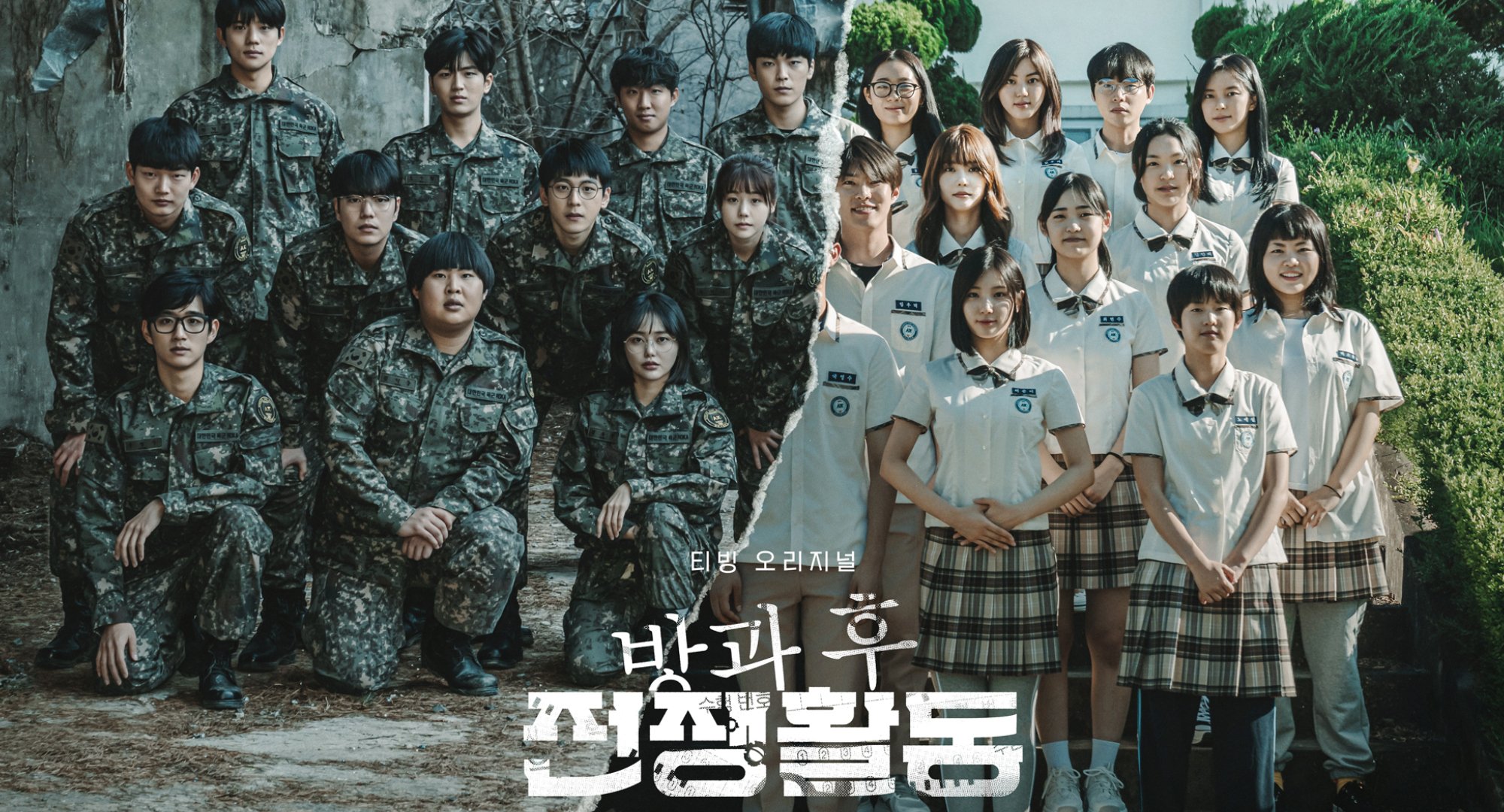 'Duty After School' K-drama will follow the webtoon story of teens becoming heroes
Duty After School was created by Ilkwon Ha as a thriller and published on WEBTOON. The synopsis reads, "What would you do if your school's extracurricular activity was a mandatory military service amid an actual war? A class of students are turned into a platoon of soldiers to fight against unknown slime-like objects."
That's right, teenagers become the last chance humanity has to stay alive. The webtoon story takes place after a slimy alien race called "cells" invades Earth and poses a threat to humanity. But amid the battles and war, military force runs short. With no other choice, the government begins the draft and enlists the mandatory service of high school teenagers and college students. They are trained before being deployed. The kicker to Duty After School is that the high school student soldiers prepared all year for the SATs and college entrance exams and now find themselves worried about the end of the world.
The webtoon is not all dark sci-fi. Its storyline includes a mockumentary style where the characters introduce themselves and have video diaries that add a comedic spin. Seeing as fans follow the lives of teenagers, the story also dives into their coming-of-age story in an apocalyptic world, friendships, and more. Duty After School webtoon is a must-read, and the K-drama will be a must-watch.
Actor Kim Ki-hae was cast as the male lead in 'Duty After School'
While Duty After School webtoon has a band of teen characters at the forefront, the character Kim Chi-yeol is the male lead. Chi-yeol is a high school senior enlisted to fight off the alien race. According to Asianwiki, actor Kim Ki-hae will play the role, and it will be the first K-drama in his career.
Part of the main cast of characters includes actor Shin Hun-soo. He will play the role of platoon leader Lee Choon-ho. While appearing strict and reserved, he greatly cares about the students and their safety. Shin is known for his roles in Welcome to Waikiki 2, Hello, My Twenties! and X in Crisis. Actor Lim Se-mi will play the role of homeroom teacher Park Eun-young. She helps keep her students safe and rational.
K-drama fans will recognize Lim for her roles in the teen romance True Beauty, The Worst of Evil, When the Weather is Fine, and Mr. Sunshine. Lee Soon-won will star in Duty After School K-drama as Sergeant Kim Won-bin. Duty After School will premiere on March 31. It will air on TVing and is speculated to premiere on Netflix.
Ilkwon Ha's other popular webtoon was developed into a K-drama
Ilkwon Ha will sound incredibly familiar to K-drama fans for a special reason. In 2022, his black-and-white webtoon The Sound of Magic became a Netflix K-drama that received high praise. A high school teen takes care of her younger sister, when her father disappears. Trying to make ends meet, she has difficulty providing for herself and would rather skip her childhood and become an adult.
One day, she meets a magician in an abandoned amusement park. He shows unbelievable feats of magic and helps her spark her childhood wonder again. But The Sound of Magic has a small mystery as to the true identity of the magician. Netflix developed the webtoon in a colorful musical K-drama starring Choi Sun-eun, Hwang In-youp, and Ji Chan-wook as the magician. With one of Ilkwon Ha's webtoons already being a success, Duty After School K-drama has high expectations.