Dwayne Johnson: How Much Is 'The Rock' Worth and How Much Does He Make Per Movie?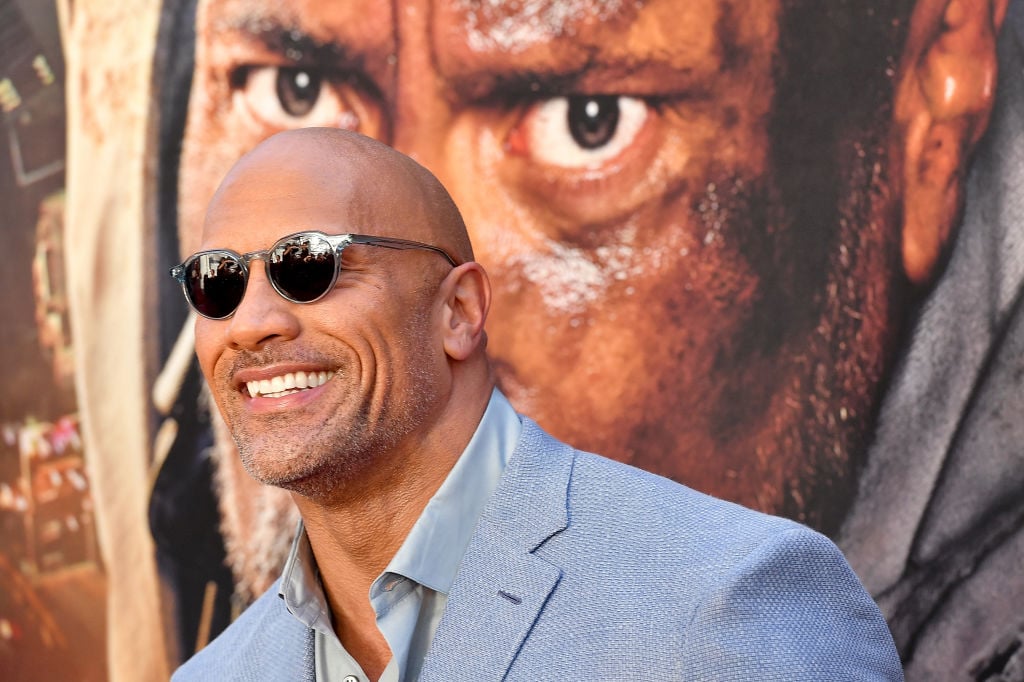 It has been a great year for Dwayne "The Rock" Johnson. The star was the second highest-paid actor on Forbes' list of celebrity earners for 2018, starred in two of the year's action blockbusters, and welcomed a daughter with girlfriend, Lauren Hashian, in 2018.
To be fair, every year seems like a great year for the college football player-turned professional wrestler-turned actor, who has a long string of successful movies under his belt. Johnson has positioned his successes to earn massive paydays for his work, and he's setting records as he does it.
How much is Dwayne "The Rock" Johnson worth?
Johnson's net worth is $280 million. Although Johnson earns most of his money from acting, he also runs his own production company called Seven Bucks Productions, named all the money Johnson had left to his name after his football career ended.
The movie star reportedly commands more than $20 million per film plus back-end profits, and the star earns $650,000 per episode for HBO's Ballers. Johnson earned $124 million from acting in 2018, setting the record for earning more than any other actor in Forbes' 20-year history of tracking celebrity incomes.
Endorsement deals are another source of income for the superstar. Johnson also earns an estimated $40 million a year from his deals with Ford and Under Armour.
What was Dwayne "The Rock" Johnson's highest-grossing film?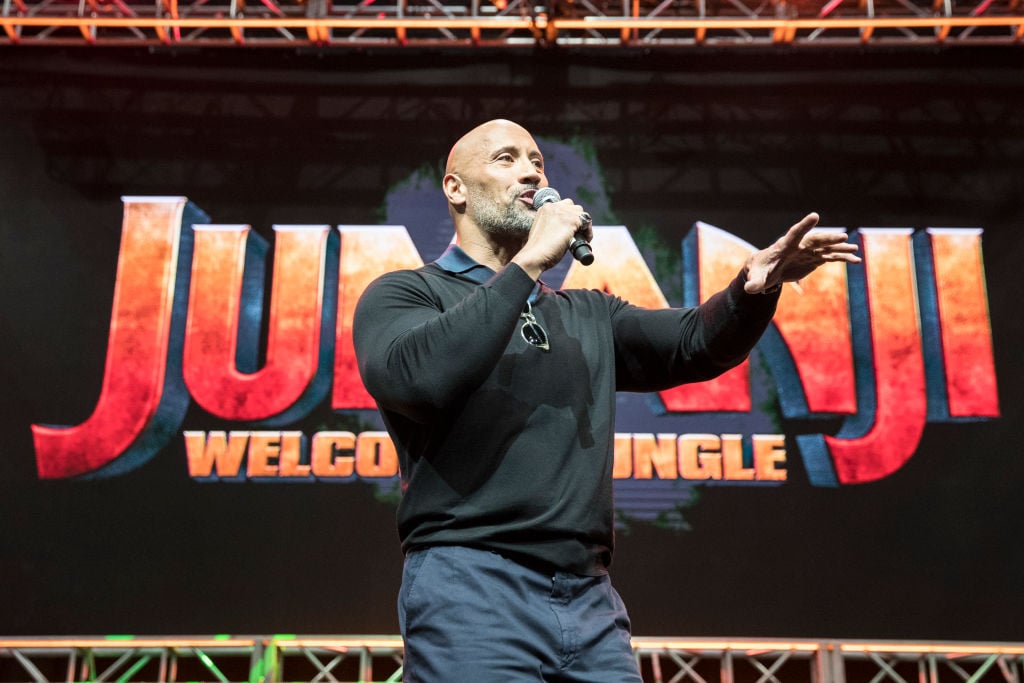 Although The Fast and The Furious franchise has been a huge success, Johnson's highest-grossing film might surprise you. Jumanji: Welcome to the Jungle grossed more than $950 million at global box offices. The sequel to 1995's Jumanji performed better at box offices than any other film in Johnson's career and beat out the original Spider-Man movie to become Sony's highest earning film in history.
The Jumanji sequel was produced by Seven Bucks Productions and contributed largely to the $124 million that Johnson earned in the past year.
What does Dwayne "The Rock" Johnson spend his money on?
Johnson is a big earner, so it's only natural that he would be a big spender. The actor arrived to the Jumanji: Welcome to the Jungle premiere in a Pagani Huayra. Johnson's car is custom made, so the exact price is unknown, but the average price for a Pagani is $1 million. This isn't the only expensive mode of transportation for the action star. Johnson flies from here to there in the "fastest jet in the world," a Gulfstream G650, which can cost as much as $65 million.
Giving back is also an important part of Johnson's life, especially when it comes to taking care of his dad, professional wrestler Rocky Johnson. "Over the years, I've moved him into a big home; got him trucks to drive, which he'll literally drive into the ground until I get him something else," Johnson explained on Instagram, "Hell, I'll get him anything he wants, but the SOB just won't ask."
Johnson also buys and sells a lot of properties. The actor has reportedly sold 10 homes over the last decade in Florida alone. Johnson currently owns homes in Los Angeles and Florida, as well as a farm in Virginia.
Where can fans see Dwayne "The Rock" Johnson next?
2019 is shaping up to be another big year for Johnson. According to IMDB, the actor has enough projects lined up to keep him busy for years to come.
HBO renewed Ballers for a fifth season in September 2018, however, a date has yet to be announced for when Season 5 will premiere. It has been confirmed that Johnson will return for Ballers' Season 5.
In hopes of repeating the success of Jumanji: Welcome to the Jungle, Johnson has announced that the franchise will be getting a third film next year. Johnson will star in the third Jumanji film with best buddy Kevin Hart. The still unnamed flick will be released in December 2019.
Fast and the Furious fans can catch Johnson starring alongside actor Jason Statham in Hobbs and Shaw, much to the dismay of actor Tyrese Gibson. The Fast and the Furious spin-off will also be released in 2019.
Johnson has also set his sights beyond the big screen. The actor has not ruled out a bid for president, but not necessarily in the year 2020.