Dwayne Johnson Makes a Bold Claim About How Black Adam Would Fare In a Battle With the Justice League
Dwayne Johnson — aka The Rock — is making some bold predictions about what would happen if Black Adam took on the Justice League.
Dwayne Johnson — aka The Rock — has some bold claims about Black Adam. Johnson is playing the iconic DC character in an upcoming movie that is sure to shake things up in the DC Extended Universe. We cannot wait to see Johnson portray the character, but he recently riled up fans by saying Black Adam would easily win in a battle against the Justice League.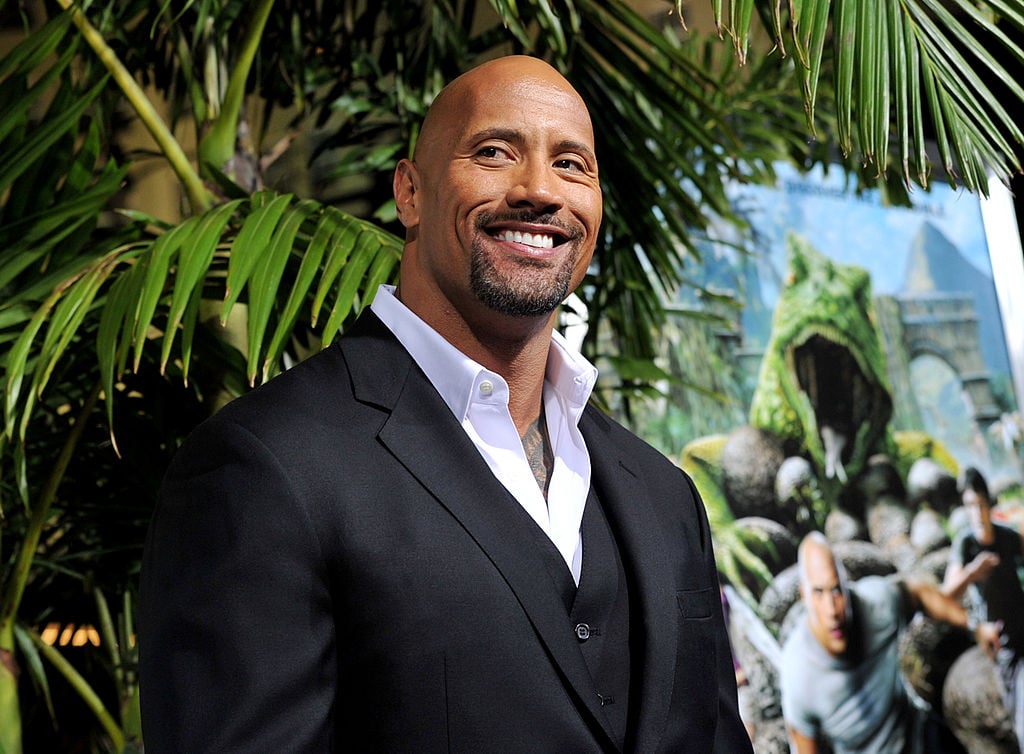 Dwayne Johnson gears up for 'Black Adam' movie
Johnson has confirmed that he will be playing the eponymous hero in DC's upcoming film, Black Adam. The movie is the character's first solo outing in the DCEU and filming will begin this summer (assuming it is not delayed due to the coronavirus pandemic).
Over the years, Black Adam has become a fan-favorite for DC Comics. Creators originally introduced him as Captain Marvel, a.k.a. Shazam's, main nemesis. In his origin story, Black Adam was supposed to take Shazam's place but turned evil instead.
Recent developments in the comics have shifted Black Adam into more of an anti-hero. The character has pretty much the same powers and abilities as Shazam, including super-human strength and stamina, flight, lightning control, and invulnerability.
Although Black Adam is one of the most iconic villains of all time, Johnson's comments about him defeating the entire Justice League team are sure to spark controversy among fans.
Dwayne Johnson says the Justice League is no match for Black Adam
Johnson did not pull any punches when he was recently asked how Black Adam would do in a match against the Justice League. According to Screen Rant, the former wrestler told fans on social media that Black Adam would easily come out on top if the Justice League tried to take him down.
"'What chance does the Justice League have against an angry Black Adam?' What's that term, no chance in hell. [Laughs]," Dwayne Johnson shared.
DC has not said much about Black Adam, but Johnson has revealed a few hints about the film's storyline. The actor revealed that the movie is based on Black Adam's more recent storylines, which means he will be more of an anti-hero than a straight-up villain.
Dwayne Johnson also explained how the movie will introduce fans to the Justice Society of America, setting up a future project in the DCEU (and giving Black Adam more characters to fight).
DC is planning on releasing three projects in 2021. Aside from Black Adam, the studio will premiere The Batman, starring Robert Pattinson, and The Suicide Squad, directed by James Gunn.
Will 'Black Adam' get delayed?
The coronavirus pandemic has hit Hollywood hard and DC is not immune to the crisis. During his Q&A session on social media, Johnson admitted that filming for Black Adam could be delayed this summer.
"I'm very excited about Black Adam by the way, I've been training very, very hard for that role. We were supposed to start shooting it in the summer, in July, and we'll see. I'm not quite too sure if it's still gonna happen – or, at least, if we'll still start shooting in July but it will all work out the way it's meant to work out," he explained.
DC scheduled Black Adam to premiere in theaters in late 2021. If production stops, there is a chance that the studio pushes back the premiere date as well.
The studio has already postponed several upcoming projects. Wonder Woman 1984 and In the Heights were supposed to open in theaters in June. There is no telling when movie theaters will open back up, but fans are hopeful movies will start coming out again this summer.
Although Black Adam may be delayed, it sounds like DC is moving forward with the project no matter what.
Who will Black Adam fight in his first stand-alone film?
Considering Dwayne Johnson's comments about the Justice League, fans have already begun to speculate about which characters Black Adam might fight in the upcoming film.
With that in mind, there are several characters that belong to the JSA that are likely candidates. This includes Wizard Shazam (Djimon Hounsou), who was briefly shown in Shazam! before passing on his powers to Zachary Levi's character.
Fans might also see Hawkman, Hawkgirl, Doctor Fate, and Jay Garrick, a.k.a. The Flash, appear in Black Adam, though that all depends on which direction the movie goes. We also do not know who will play any of the characters, in the event they are included in the film.
Whatever happens, it is clear that Dwayne Johnson believes Black Adam is superior to all of them, an idea fans will continue to debate.
Black Adam is scheduled to open in theaters in December of 2021.