Dwayne Johnson's Road to Hollywood Wasn't Accidental
Plenty of celebrities wind up in Hollywood seemingly by accident, but that wasn't the case for Dwayne Johnson. While his path into the spotlight wasn't dotted with the usual odd jobs that many aspiring actors use to make ends meet, he certainly had to work his way into the fame he wanted. By setting his sights high and never wavering from his path forward, Johnson has done the nearly impossible: he went from being known almost entirely for wrestling entertainment to being a bona fide movie star. 
Dwayne Johnson focused on entertainment from an early age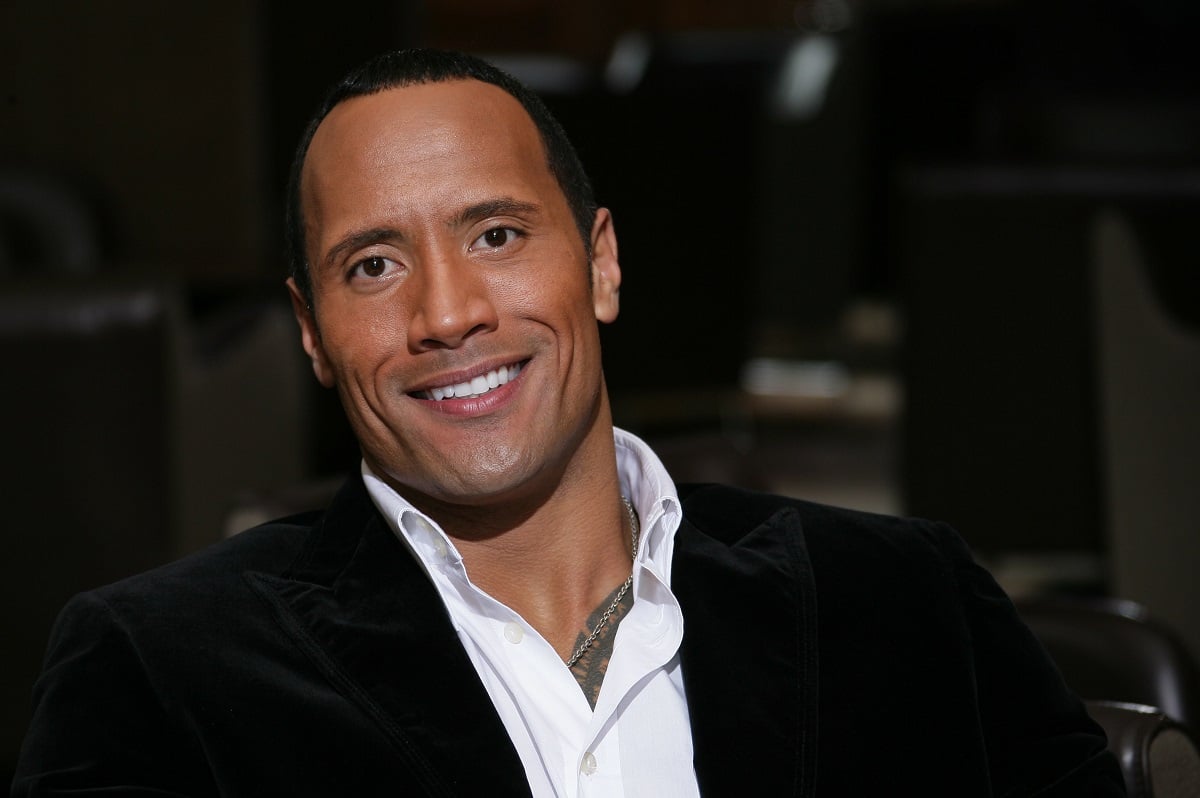 There comes a time in everyone's life when we must make some choices about our futures and our careers. For Johnson, that started by considering a career with the CIA. Getting to be a real-life crime-fighting spy sounded incredibly exciting, but facing the reality of the training and grades it would take to get there was a hurdle Johnson didn't feel equipped to clear. "I realized no respectable law school would ever let me in with my pile of steaming s**t grades," Biography.com reports Johnson writing. "End of story." 
Instead, his college years had a heavy focus on sports. Johnson earned a football scholarship and was told he was on track to make it to the NFL. He impressed teammates and coaches alike, but he did not get an NFL spot as college ended. Instead, he was on a Canadian football team before he was abruptly cut.
He returned to Miami with five bucks in his pocket and called his dad for a ride. It was time to come up with a new plan. 
Pro wrestling was just a stepping stone for Dwayne Johnson
With his athletic abilities honed from years of playing football, Johnson found an outlet that would bridge the gap between where he was and where he wanted to be. Both his father and grandfather had been professional wrestlers, and he followed in their footsteps. Johnson, wrestling under the moniker "The Rock," quickly became a fan favorite, and his showmanship and stage presence was undeniable. 
Johnson wanted something different for himself, however, and he calculated a plan that would let him gradually fade from the wrestling ring and shine brightly in the film instead. "I started to quietly retire from professional wrestling when I was 29," Johnson explained. He mapped out a 10- or 12-year plan, knowing that the path wouldn't be a quick and easy one. 
When he landed a role in The Mummy Returns, it provided a path forward that Johnson has meticulously and laboriously walked ever since. 
Dwayne Johnson has earned a legitimate place in Hollywood
It took some time for people to stop seeing Johnson solely as "The Rock," but he steadily earned respect and recognition for his roles in films. When The Mummy Returns led to a starring part in The Scorpion King, Johnson proved he was leading man material. 
Roles in Race to Witch Mountain and Tooth Fairy helped demonstrate his range and ability to appeal to broad audiences. As his roles in Fast & Furious 6 and Furious 7 brought his acting abilities to an established franchise, Johnson had clearly made the leap. 
Upcoming projects for Johnson are plentiful. He'll be taking on a lead role in Red Notice, which is set to debut in November 2021 and — ironically — lets Johnson role play at his one-time dream job of being a crime-fighting agent. He'll also be playing the titular character in DC's Black Adam, which is expected in summer 2022. Several upcoming projects have been announced, so there's no doubt that Johnson's ten-year plan paid off.