Dwayne Johnson: The 1 Hollywood Actor Who Inspires Him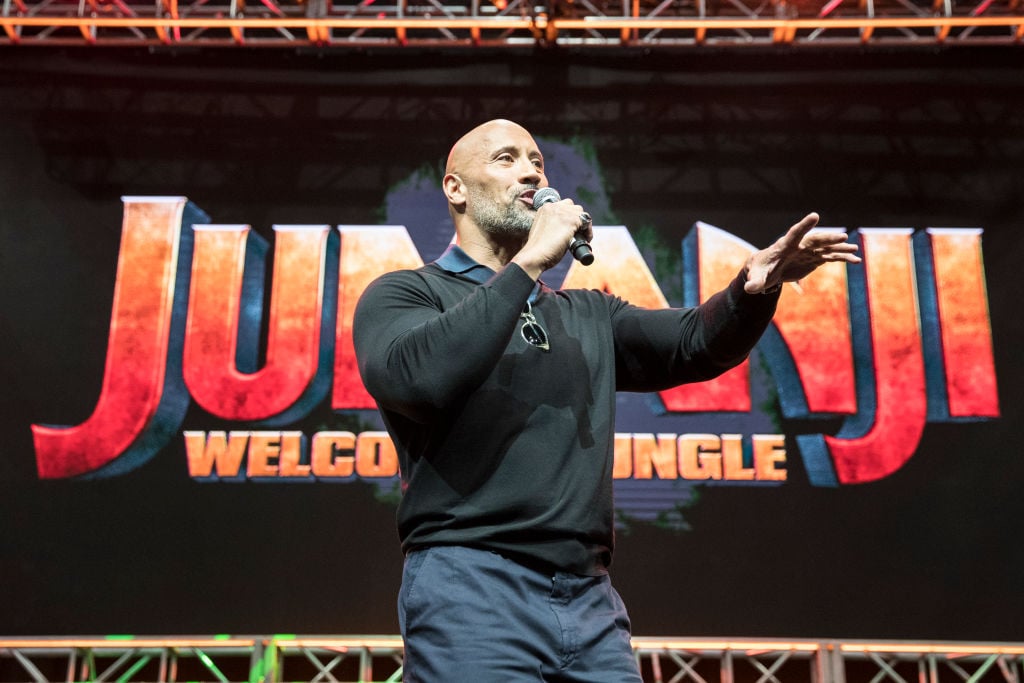 Everyone's favorite action star, Dwayne "The Rock" Johnson, attended Stan Lee Comic-Con in Los Angeles in October 2017 to excite the crowd and dish out more details about his movie, Jumanji: Welcome to the Jungle.
Johnson spoke about the film, why he decided to make it, and how he hopes to pass the torch to Hollywood up-and-comers. Here's what he told us.
Stan Lee himself introduced him
Yes, Stan Lee himself shows up to his Comic-Con and usually speaks on a couple of panels. But while he definitely doesn't take the time to introduce everyone, he was happy to give Johnson the star treatment.
Lee called Johnson "one of the best actors" and "one of the nicest guys" in show business. He also joked that he was responsible for beefing the Rock up to the muscular size he is today.
A classic remade
Johnson shared the Jumanji: Welcome to the Jungle trailer. He also expressed his excitement in revamping a memorable '90s film for today's young audience.
"I saw the original, and when they came to me with the idea of possibly making a continuation 25 years later, I loved it," he said. "It was the opportunity that we had to introduce Jumanji to a whole new generation. I think we made a good movie."
He was inspired by the original Jumanji star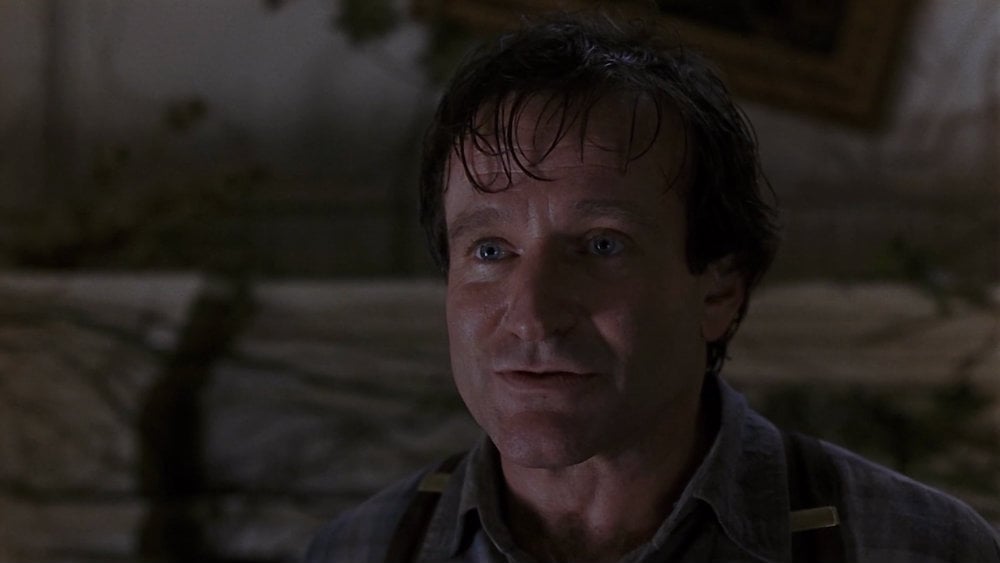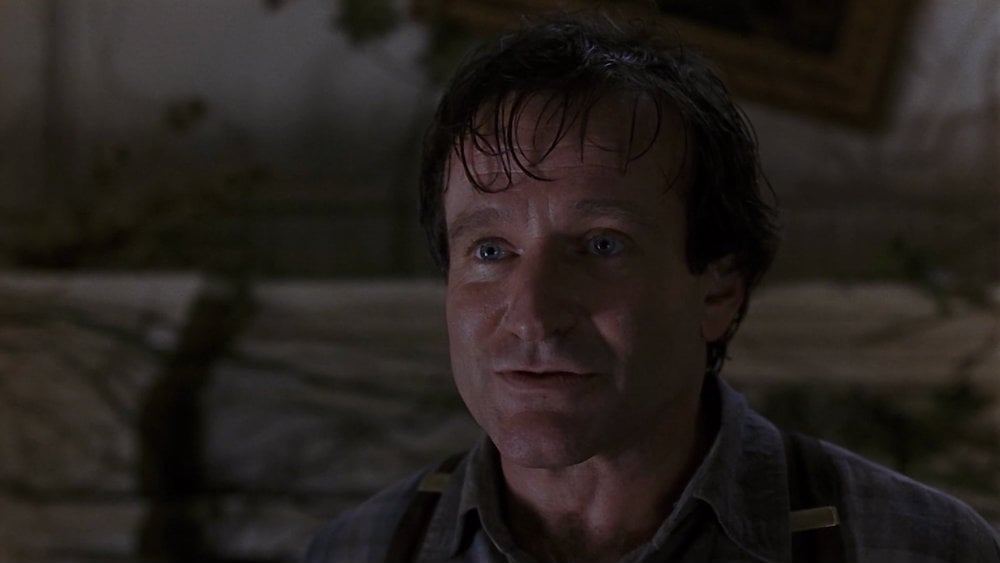 Johnson's reboot, directed by Jake Kasdan (Sex Tape, Bad Teacher) with a story by Chris McKenna (Spider-Man: Homecoming), takes the film in a very different direction than the Robin Williams classic. But when asked what inspired him to star in the film, Johnson cited Williams himself.
"It was my personal way of really paying homage and respect to the one man who created the Jumanji magic to begin with, Mr. Robin Williams," he said of taking on the project.
He definitely wasn't a nerd in high school
Johnson portrays a video game avatar that is being played by a nerdy teenage boy. When asked what the nerdiest thing about him was in high school, Johnson had one specific image in mind, one that most are familiar with.
"The fanny pack," he said, referring to the now infamous pic. "Besides the fanny pack? … it doesn't matter what the nerdiest thing about me was!" Johnson trailed off, never actually answering the question, though his fans didn't seem to care.
Action stars he looked up to
Since becoming a powerhouse in Hollywood, Johnson has worked with many young actors. He remembers that he was once an up-and-comer, and he models his own behavior on those he respected back then.
In the year 2000, I made a movie called "The Scorpion King … when I first broke in [to Hollywood], all those guys — so from Harrison [Ford], [Sylvester] Stallone, definitely [Arnold] Schwarzenegger — were so gracious to me and they were so welcoming … So at any opportunity I have I always make sure that I pass that along, which is always be good to people when you're coming up in life because you never know what's going to happen down the road.
Wrestlers he'd fight today
You can't talk about Johnson without mentioning his past as a professional wrestler. When asked who he'd like to fight out of today's most notable athletes, he had a few options on hand.
"One would be Triple H, The Game [Paul Michael Levesque]. The other would be The Beast, Brock Lesnar," Johnson said. "The other one would be a guy who, you know, actually just needs my foot in his ass, Roman Reigns [Leati Joseph Anoaʻi]."
He addressed those political rumors
While taking questions from the crowd, Johnson came across an interesting one. Someone asked him about a possible presidential run, which has long been rumored.
"Am I going to run for president?" he repeated. After allowing the chanting from the crowd to go down, he simply said, "I think 'the people's president" has a really nice ring to it, I'm just saying."
A new clip from the movie
Johnson shared with the crowd clip from Jumanji: Welcome to the Jungle. In it, we see behind-the-scenes on the set of the film and hear from the actors involved.
The goofy clip shows new and old sequences, and allows the actors to speak about their favorite parts of the movie. Karen Gillan sums it up best: "It's packed full of amazing action sequences, and it makes me look really cool."
He took an Instagram with the crowd
Johnson is huge on social media, and he was excited to take a video with the large crowd that gathered to hear him. In fact, he had a whole plan in place, which he explained in detail.
Of course, things didn't go perfectly — the first attempt to make the video failed when someone yelled before Johnson had a chance to reveal the crowd. But on the second go, everything worked out, and he captured an awesome moment with thousands of fans.
Check out The Cheat Sheet on Facebook!