Dwayne 'The Rock' Johnson Tells the Story of the First Time He Ever Worked out With His Late Father
As an actor, Dwayne Johnson (also known as "The Rock") has landed roles in major films like the Jumanji franchise and the upcoming DCEU flick Black Adam. This is partially due to his incredible physique, which comes from his days as a wrestler. Now he's taking a trip down memory lane. Here's the advice he got from his late father the first time they worked out together.
Johnson's dad was a professional wrestler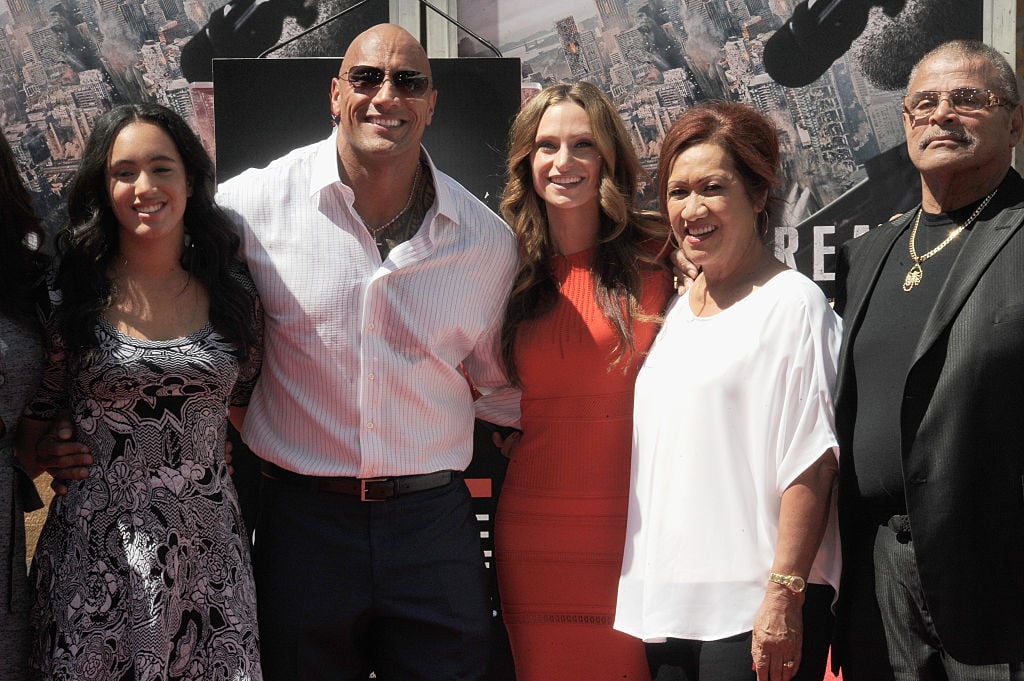 Johnson's father was the one who got him into the sport. Born Wayne Douglas Bowles, he later legally changed his name to his ring name, Rocky Johnson. The elder Johnson was celebrated in the sport before he retired from the WWF in 1991.
He went on to train his son. The younger wrestler even took his ring name from his dad. In 1999, Johnson kicked off his acting career by portraying his father in an episode of That '70s Show, so you could say his dad is responsible for that aspect of his fame as well.
Rocky Johnson passed away in 2020
As you can see, Johnson and his father were close. On Jan. 15, 2020, the WWE Hall of Famer passed away as the result of a pulmonary embolism which caused a heart attack. His son took to social media, where he is very active, to share a video of his dad being introduced during a match. A young Johnson himself can be seen sitting ringside.
Johnson wrote a tear-jerking caption, in which he called his late dad his "hero from afar." He wrote of his dad's accomplishments and "very full, very hard, barrier breaking life," adding, "I love you dad and I'll always be your proud and grateful son."
Dwayne Johnson talks about his father
Days later, Johnson once again took to social media to thank his followers for their condolences, saying "my heart is so full of gratitude" and "you have lifted my spirit." He explained that his dad's death was very sudden, calling it "a kick in the gut."
Johnson spoke about their "unique father and son bond," calling it "testosterone-driven" and "irreplaceable." He said that he felt "great comfort" to hear that his dad died quickly and was no longer in pain. Johnson then wrote the eulogy for the wake.
His dad taught him a lot
Now, in the wake of the coronavirus (COVID-19) pandemic, Johnson has taken to social media yet again. He's answering fan questions there. The first question he answered was "When did he first start working out?" And he had a sweet story about his father, who helped him on his first trip to the gym at 12.
Johnson explained that his dad told him he had to do the work himself, so when he put too much weight on to bench press, he ended up embarrassing himself trying to get it off of him. After, his dad said, "Don't worry about other people looking at you. And don't ever train for your ego. You train for results and you train with weight you can control." Clearly, his dad taught him a lot.