Dwayne 'The Rock' Johnson Fans Have Plenty of Theories About His 'Bada**' Video Game Movie
Picture it: The Rock as a live-action Tom Nook from Animal Crossing. That's just one of many hilariously crazy theories circulating Twitter right now about Dwayne Johnson's newest video game movie. It all started when Johnson teased in a recent interview that he's working on another video game adaptation, but he wouldn't specify what movie. Of course, fans have ideas — both serious and satirical.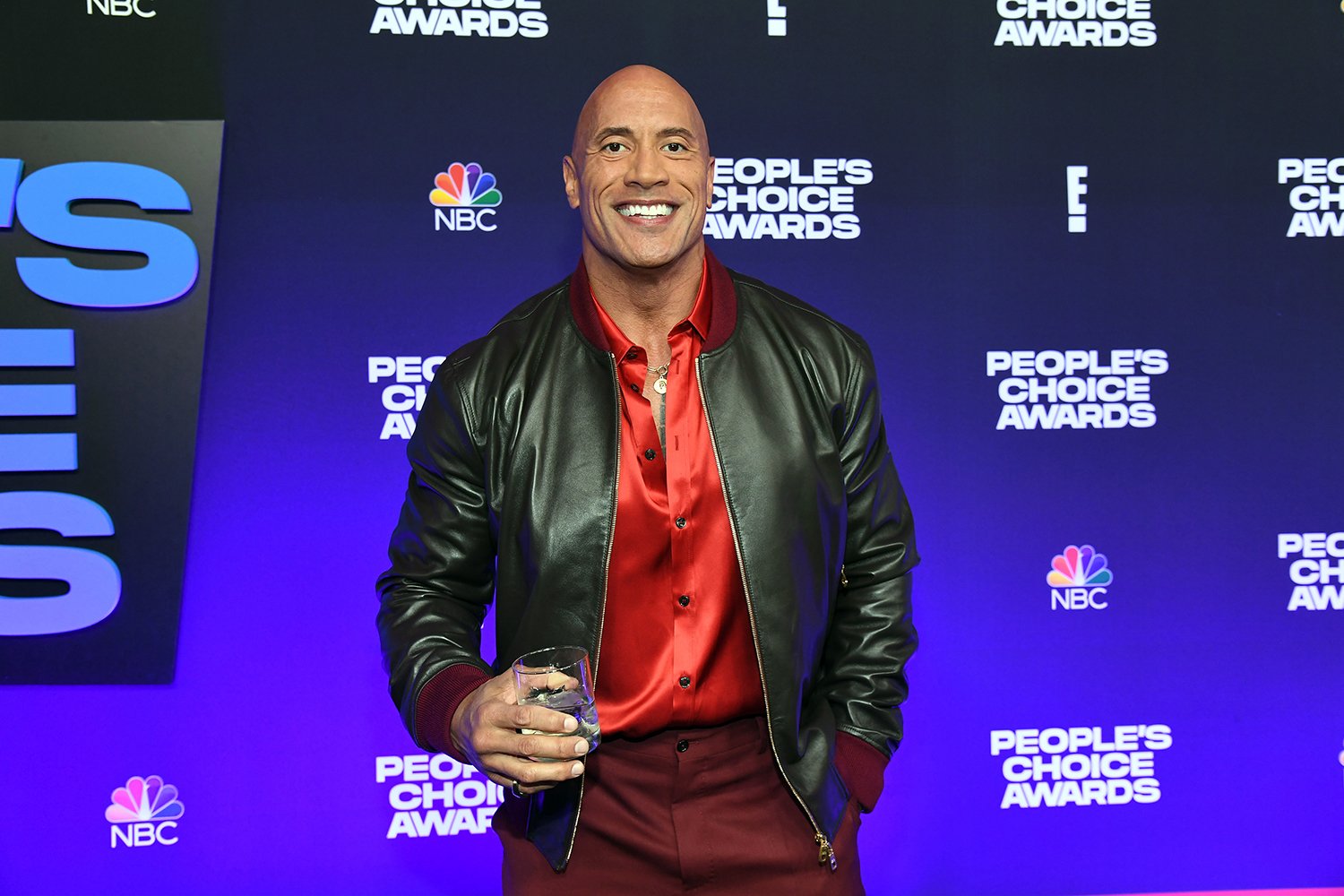 Dwayne Johnson teased he's working on a 'bada**' video game movie
During an interview with Men's Journal about his workout routine for Black Adam, Johnson was asked about future video game projects, particularly with Xbox and Microsoft. In addition to declaring himself a Madden fan, the actor revealed that he does, in fact, have another video game movie in the works — and apparently, it's a big one.
"I can't tell you which game, in particular, we're doing, but there will be an announcement this year. We're going to bring one of the biggest, most bada** games to the screen — one that I've played for years," he said. "I'm really excited to bring it to fans around the world. Of course, we're going to do right by our gamer friends — but really, we're just going to make a great movie."
Sadly, Johnson gave no hints about what to expect, not even a genre. Hopefully, the big reveal will come sooner rather than later in 2022.
Fans have hilarious guesses about what the movie could be
Johnson can't drop such a big teaser without any details like that and not expect the internet to go absolutely wild. The actor started trending on Twitter on Jan. 25 as fans shared dozens of thoughts about the project. Some people had more serious guesses, like Metal Gear Solid, Gears of War, and Halo. On the other hand, some users went down a more … hilariously ridiculous path.
"The Lara Croft we didn't know we needed," one user joked, referencing the Tomb Raider franchise with protagonist Lara Croft.
"Coming this Christmas, @TheRock is … CRASH BANDICOOT!" another user wrote.
"Now hear me out: DWAYNE JOHNSON IS 'L' BLOCK IN TETRIS," someone else added.
Some fans even extended the theories to mobile games like Flappy Bird, Wordle, and even Solitaire.
Johnson himself joined in the fun, taking time to reply to one funny theory. As seen above, one person shared a GIF of two copies of the former pro wrestler playing against each other in a game of simple game of Pong.
"Holy s***, this has me belly laughing," Johnson replied. "Extra player points for bouncing the pong ball off one of my pecs. (And automatic unlocking of secret code to play as Fanny Pack Rock if player pings the pong ball off of my big a** forehead.)"
Dwayne Johnson has a long history with video games
All jokes aside, Microsoft and Xbox will probably have something to do with whatever Johnson is working on. The actor has a long history with the gaming console, dating back to the Xbox's debut in 2001. Since then, he's worked on numerous outreach programs, sponsorships, and giveaways with the brand.
Johnson has even claimed that he's "never lost a game on Xbox in [his] life." Truthfully, it was only a matter of time before he turned one of his favorite Xbox games into a movie.
Stay tuned to Showbiz Cheat Sheet for more updates on Dwayne Johnson's mystery video game movie.